Within Bing Webmaster Tools (a free service) you'll be able to perform a variety of optimizations using the SEO Analyzer, Reports & Data and the Diagnostics & Tools options.
Here's how you can Add your website(s) to Bing Webmaster Tools:
1. Open a Bing Webmaster Tools account (or sign in)
Sign in with an existing Microsoft account (formerly known as a Windows Live ID) or open a free Bing Webmaster Tools account by going to the Bing Webmaster Tools sign-in or sign-up page.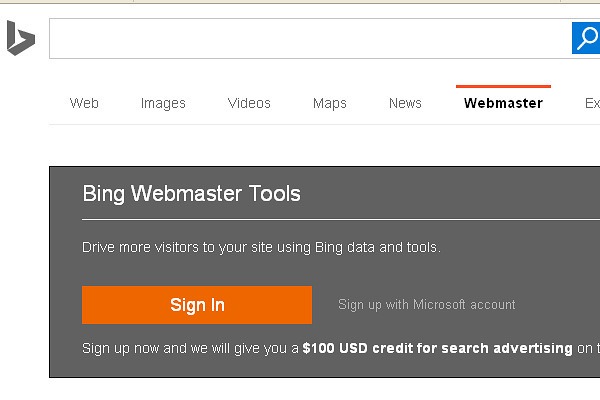 2. Add Your Website
Add your website(s) by entering the URL of your site into the "Add a Site" input box, then click "Add".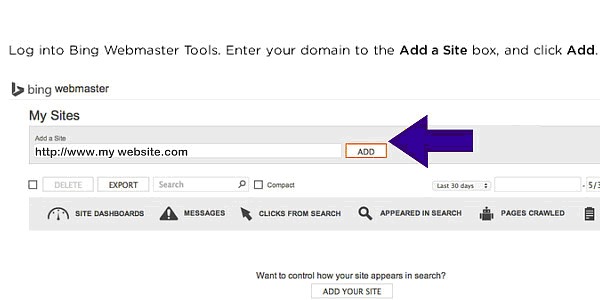 3. Enter the location of your sitemap file
Your sitemap is normally located at the root of your URL.
Example: http://yourwebsite.com/sitemap_index.xml.
A sitemap can be generated at xml-sitemaps.com, free if your site has 500 pages or less. https://www.xml-sitemaps.com/, generate and then upload to your website.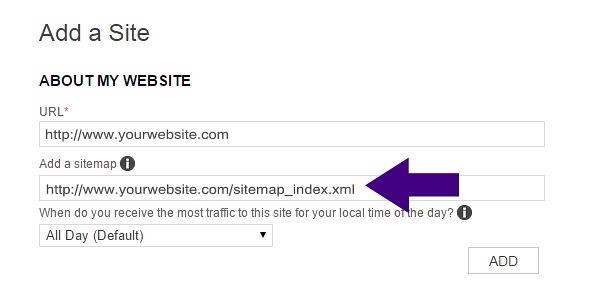 4. Verify Your Website
There are several options in which to verify ownership of your site.

Options 1 or 2 are recommended. Option 3 requires you are comfortable working with your DNS.
Use the option best suited for your site and follow the on-screen instructions:
Per Bing:
Option 1: XML file authentication:

click

BingSiteAuth.xml

to save the an XML file to your computer. This file contains your personal verification code. Next, upload the file to the root folder of the site you are trying to add.



Option 2: Meta tag authentication:

Copy the displayedtag with your personal verification code to the clipboard. Then open your registered site's default page (the home page) in your web development environment editor and paste the provided code at the end of thesection. Lastly, save and upload the revised default page containing the newtag to your site.

Option 3: Add a CNAME record to DNS:

This option requires access to your domain hosting account. Inside that account, edit the CNAME record to hold the provided verification code (a series of numbers and letters) we have provided you. When done ensure the information is saved.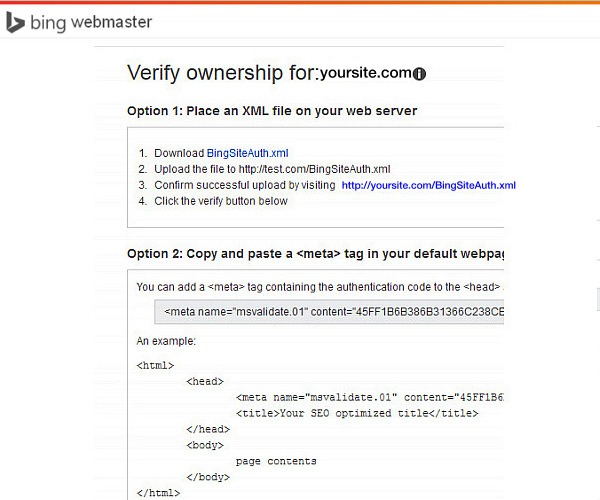 Under the sitemap status you can check the status of your sitemap file to make sure it was submitted successfully. Status will show as Pending, until Bing fully processes. Once processed, you'll see how many pages/posts have been submitted and how many are actually indexed. Bing will now automatically crawl your sitemap file on a regular basis.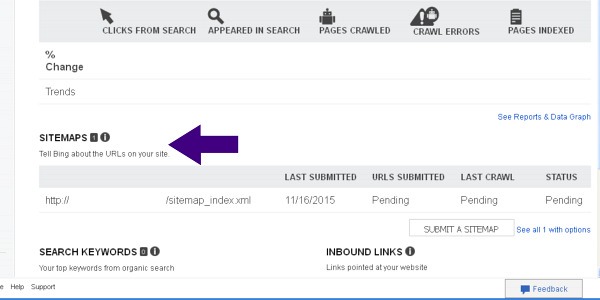 For Wordpress / Yoast SEO users:
#3 Enter the location of your sitemap file

If your site is in WordPress, go to Your SEO option in the Admin panel, Left column >SEO > XML Sitemaps

Click "You can find your XML Sitemap here:" to view your sitemap URL, and confirm it has been generated.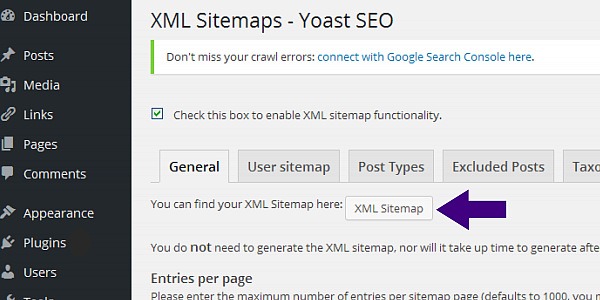 #4 Verify Your Website

If you're using WordPress, and the Yoast SEO Plugin:

- Left side of the Admin dashboard
- Go to the "SEO" section and click on General > Webmaster Tools
- Paste your Bing verification meta tag into the Bing Webmaster Tools section and click "Save Changes"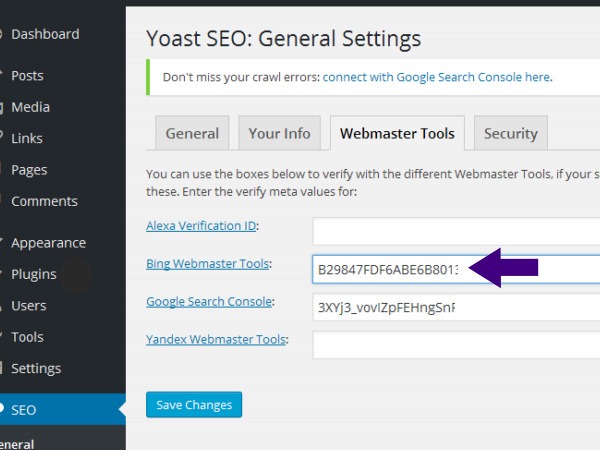 If you'd like assistance with adding your website to Bing Webmaster Tools, please send an Email to us at Support.

   Return to Marketing Tutorials