Categories: Email Marketing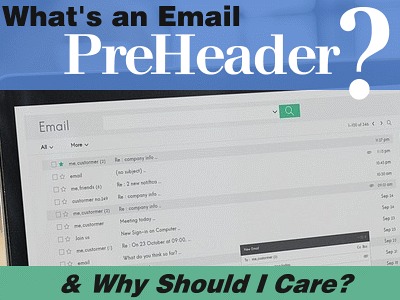 PreHeader Definition:
An Email PreHeader enhances the subject line of your newsletter. The PreHeader is minimal summary text following the subject line when an email is viewed in a persons inbox.
What's the Point of Using a PreHeader in Your Newsletter Emails?
Applying a PreHeader to your subject line is a marketing strategy that lends to Brand recognition, and acts as a visual motivator - prompting the reader to click, open and read further.
Continue Reading