7 Spicy Elements You Can Add to Your Marketing Emails

Nov

26

2018
Categories: Email Marketing
#1: Send Special Code Emails
Segment your Email list subscribers according to age group, interests, buying history, etc. Make your marketing Emails motivational to your readers by sending each segment a Hidden Discount or a Unique Promo Code that requires them to Click Through to your website to see what they've won.
This takes things out of the norm, and gives you the opportunity to see which offer resulted in the most sales across your list, so you can repeat in the future.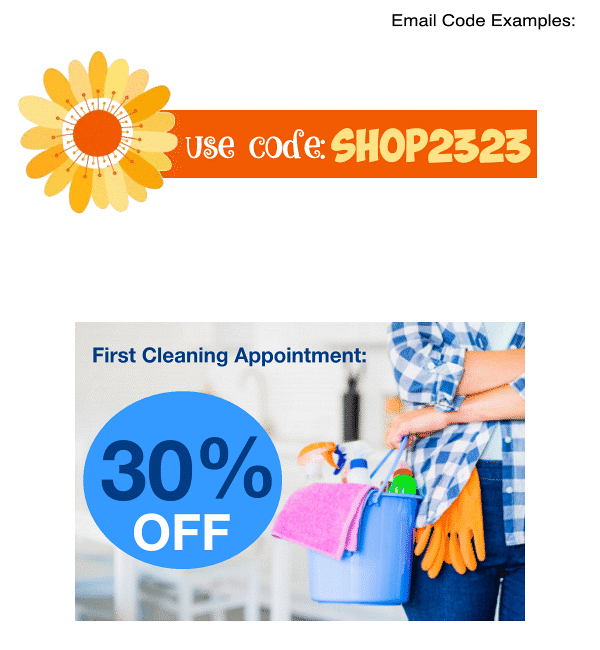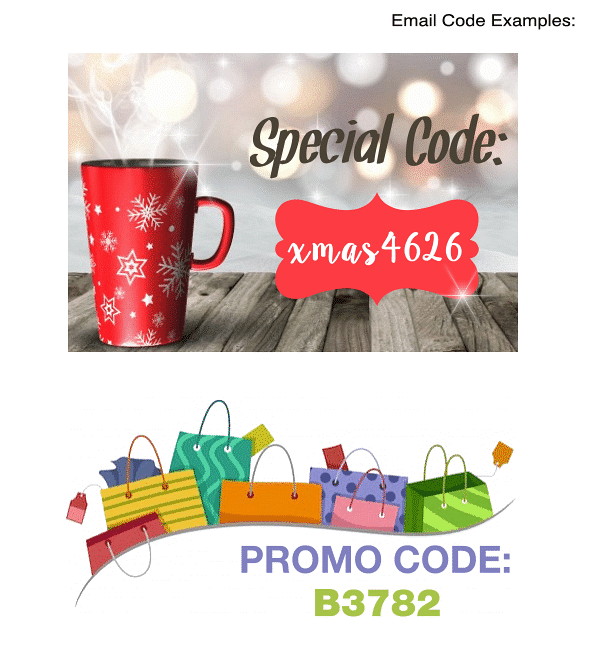 #2: Expressive Email Subject Lines
Adding an Emoji to your marketing email subject line will make it stand out, catch the eye of the reader and make them smile - while perking their interest to open your Email.
Constant Contact, an automated marketing Email provider allows you to easily add Emoji to your subject lines.
View their visual tutorial of just how easy it is to include Emoji in your subject lines:
https://knowledgebase.constantcontact.com/guides/KnowledgeBase/18742-add-emoji-to-the-subject-line-in-the-third-generation-editor?lang=en_US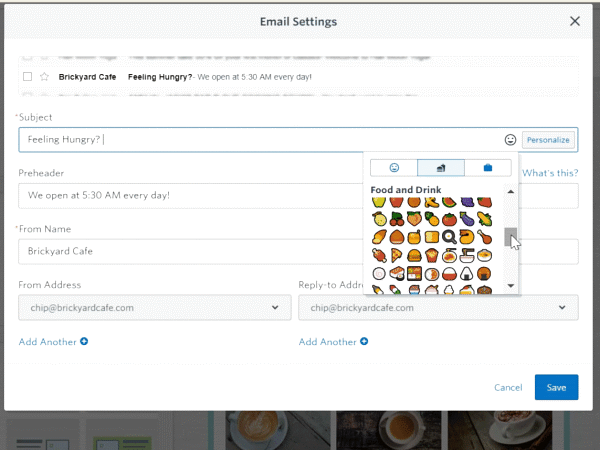 Don't see an Emoji you like? Emojipedia.org, https://emojipedia.org/, is an online resource giving you a description of what the Emoji means, shows you different display variations across various platforms, and lets you easily copy the Emoji to paste into your subject line.
Best Practices for Using Emjois in an Email Subject Line:
https://knowledgebase.constantcontact.com/articles/KnowledgeBase/17990-using-emoji-in-an-email-subject-line?lang=en_US
Sign Up for a Free Constant Contact Trial:
https://hostingct.com/marketing/types/list/emailmarketing/learnmore/
#3: Implement Themed Emails
Run a string of themed Emails before upcoming holidays or events that include a how-to, a tip list or a trick of the trade.
No matter what product(s) you sell, or what service(s) you offer – this is a great way to educate your readers and offer information they didn't even realize they're interested in.
Run a series of Emails featuring new products, what they do, why they're useful, how they might help them, and who might enjoy having them as a gift. For service businesses, seasonal tip lists are useful and highly viewed.
Time your Themed Emails by season (Spring, Summer, Autumn and Winter) and by holiday.
Link a Call-to-Action (CTA) to your website for relevant product promotions or services offered.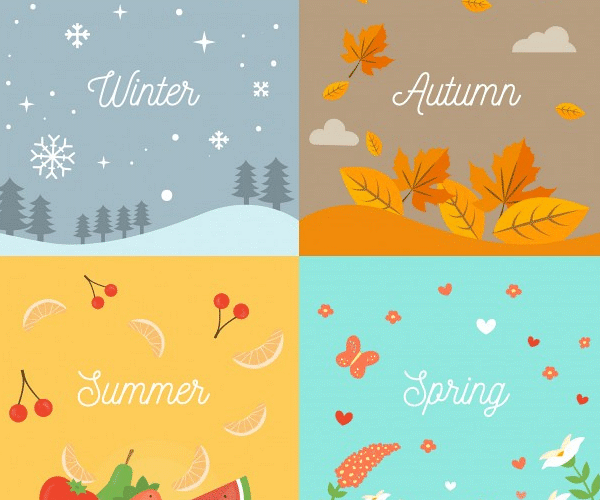 #4: Elite Member List
Segment your oldest and most loyal Email list subscribers into their own special group.
This provides you the opportunity to reward your most loyal subscribers by making them feel special with perks and "first-to-know" announcements of new products and services.
Expand your list by asking your Elite member subscribers to invite their family and friends to be part of the Elite group and to join this inner circle.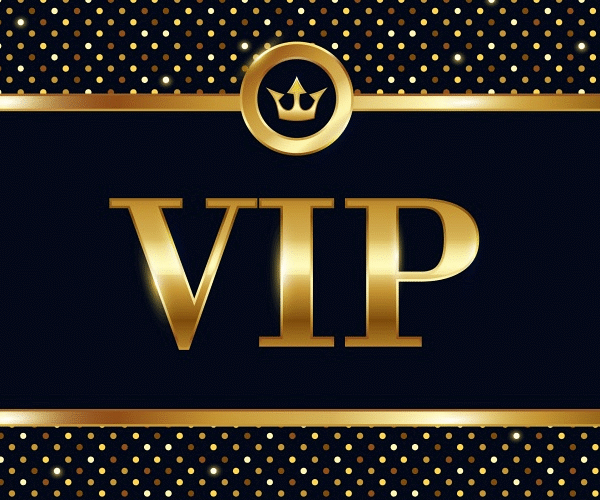 #5: Include a Pick or Tip
Include in your marketing Emails a valuable Tip or a product/service Pick.
Example:
Tip of the Week


Tip of the Month


Staff Pick of the Week


Staff Pick of the Month


Editor Pick of the Week


Editor Pick of the Month


Seasonal Top Picks


Holiday Top Picks


etc, etc, etc
Instead of blatantly promoting products/services, weave information and promotion together into tips and picks that are visually appealing with enticing descriptions.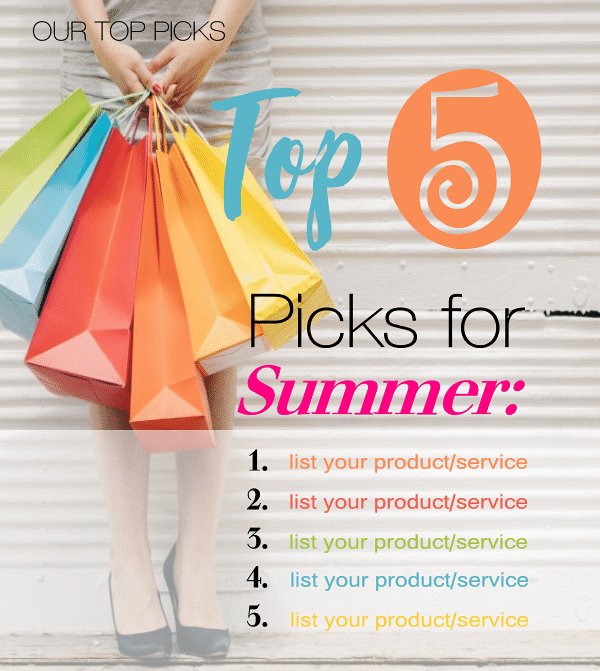 #6: Mix Up the Fonts
Spice up your marketing Emails by using new fonts along with colorful visuals.
Strive to make your newsletter resemble a page out of a magazine by balancing simplicity with color and unexpected fonts.
#7: Feature User Generated Content
Buyers trust comments and content from the average person, those who've used your products/services and have good things to say about them. Most often, they'll trust an actual user experience more than they'll trust the Brand.
Include a feature perspective from a buyer in your Email and on your website whenever possible.
Use these visual buyer testimonials on the same page as your product/service.
Gather user testimonials and comments by including a follow-up Email to purchases, asking the buyer to Email you a photo of how they used the product.
Include an upload option on your website so past buyers can send you a message and upload a photo of how they used or what their experience was after making a purchase.
Be sure to include a check box in your submission form so the buyer can give "use of photo/testimonial/comment" permission on your site and in your newsletter.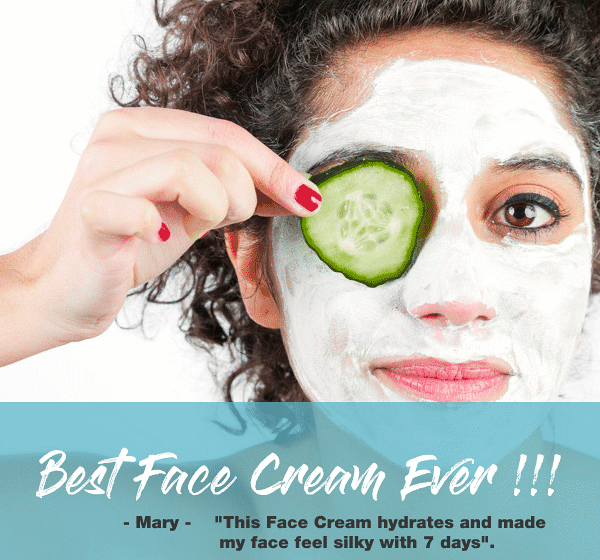 Remember – Less is More:
Each of your marketing Emails should have one specific objective with one action you want your readers to complete, whether it's:
Sharing your newsletter.


Viewing a product.


Reading specific content on your website.
Calling or making an appointment online.
If you provide multiple Call-to-Actions (CTAs) your reader may become overwhelmed and end up abandoning your entire message. Best to present one choice to your subscribers, which increases the overall success rate of engagement.
You may want to take advantage of the Constant Contact free trial (no credit card required):
http://www.constantcontact.com/signup.jsp
Top 10 Features of Constant Contact:
https://community.constantcontact.com/t5/Conversations/The-Top-10-Features-of-Constant-Contact/td-p/227348
   Return