2016 Social Media Image Size Quick Reference
Each social media system requires different sized images, just to make your life difficult. Print our quick reference sheet below for the preferred image sizes accepted by each of the following social media groups: Twitter, Google+, Facebook, Instagram, Tumblr, Pinterest, and YouTube.

Click to print the social media image size quick reference.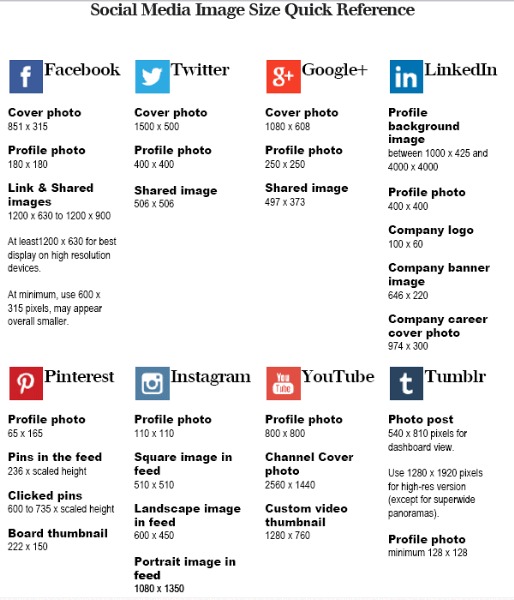 Return to Marketing Tutorials