Instagram for Online Marketing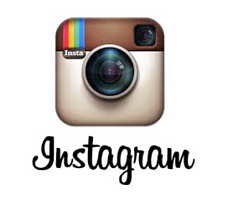 The visibility Instagram provides is powerful:

"Instagram has over 500 million Monthly Active Users."


"On average, the Top 50 Brands on Instagram have 1.5 million followers."

"88% of Brands on Instagram have shared at least one video."



Why use Instagram for business?

Instagram gives you the opportunity to create a unique image platform to convey your product/service/company as likeable, down-to-earth, and most importantly – approachable. Use Instagram to augment your marketing strategy and help to expand brand awareness.

Lets you expose your brand to new audiences, and allows people to interact with you, your product, and/or your service.


What should you put on Instagram?

Post photos of new products, events, staff and your business life as an easy way to promote the fun things your company is involved with. If you make a product, post photos of new items for sale. If you provide a service, post photos of how well you do your job.

Examples:
If you sell cupcakes, post a photo each week of a different, colorful cupcake.

If you are a florist, post a photo each week of a fabulous floral arrangement.

If you clean carpets, post photos of before & afters.

Instagram allows you to post video that can be 3 to 15 seconds long. These are great for capturing simple, funny and/or beautiful short video posts.

Make your photo/image captions short and memorable. Think "connect with audience", not "sell to audience". If you first connect with people and get Followers, sales will come naturally.

Learn more about video on Instagram here.
https://help.instagram.com/442610612501386/


Do you know what your Instagram Goals should be?

Priority would be working toward building your Follower base.

Another goal would be to learn how best to connect with your audience. Monitor other Instagram profiles, check out your competitors, and see which ones have a high Follower base. What are they doing on their Instagram that you're not?


How to build an Instagram community?

Connect your Facebook account, your web site and other social media platforms.

Use distinct relevant hashtags that allows your visual content to be grouped.
(view trending hastags at http://websta.me/hot, can also enter a name, user or tag to view)


How many Hashtags should you use?

We suggest using up to 3 hashtags. It's suggested using more than 5 hashtags is overkill, as you don't want to detract from your post with lines and lines of hashtags.

Engage by following others and liking their photos.

Respond to comments on your posted images.


How to Customize Instagram?

Instagram doesn't offer options to genuinely customize, but there are several ways to make it your own.

Edit Profile: Enter Bio text on your Profile by clicking on your profile image. This text will show above your photo feed on your profile page. It's a good opportunity to personalize your feed by adding a line or two of text that explains who you are, your business/service name and web site URL.

Upload Profile Image: Your Profile photo is the most important image on your Instagram page from a customization point of view, which appears next to your username when Instagram users click on your profile.

Photo Filters: Standard, pre-set filters are offered in your Instagram account that allow you to change the look of your photos by changing the color and lighting setup. Use of image filters let you differentiate your photos from everyone else. Special effect filters are available as Apps such as Pixlr-o-matic, Pixlr, and Afterlight, which give you effects not in the standard Instagram filters.


Which Instagram statistics should you track?

How effectively your brand is engaging on Instagram.
Which photos are working.
How is your performance trending.

Online Instagram analytic tools:

SimplyMeasured, http://simplymeasured.com/freebies/instagram-analytics, free for users with up to 25,000 Followers.

Iconosquare, http://iconosquare.com/

A free platform to use with setup by connecting your Instagram account. Analytics are updated daily.

View followers and followings: How many followers you've gained and lost this week.
Optimize Posts: Best time to post and average lifespan of a photo.

Post Engagement: Growth history of likes and comments received.

Content: Overall post history, monthly and weekly distribution, even hourly density.

Community: Follower growth, reciprocated relationships and top followers.


How often should you post on Instagram?

You don't have to post each day, but rather decide on a regular schedule that will work best for you – perhaps twice per week. A consistent posting schedule helps you to remember when to post, and track what is working.
   Return to Marketing Tutorials