Periscope as a Business Marketing Channel
How to Use Periscope as a Business Marketing Channel
Periscope https://www.periscope.tv/, is a mobile live-streaming app for both iPhone and Android, that allows users to broadcast in real-time and then view "scopes" for up to 24 hours after the broadcast from around the world.
Opportunity abounds for business owners, marketers and other business professionals to add this real-time media to their marketing efforts.
Periscope joined Twitter in January of 2015 when they purchased it for $100 million and re-launched Periscope in March for iOS. An Android app was released May, 2015.
Did You Know?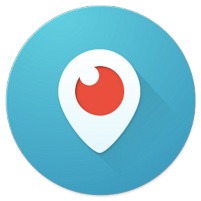 - Periscope received over 1 million users in 10 days and as of July 2015 has over 7 million users.
- Allows for an instant connection with your followers as well as anyone on the app.
- Viewers can watch and interact with you in real-time which promotes a more personal connection with potential and current customers and clients


Getting Set Up on Periscope

1. Go to the App Store or Google Play and download the app
2. Choose between connecting with your Twitter account or creating a brand new account using a phone number. Linking Periscope with your Twitter account is the best way to proceed if your goal is to connect with your existing followers, and adds to residual exposure.
3. Choose your Periscope username carefully (those who sign-up using Twitter can choose a name that is different from their Twitter handle). Using your company/business name extends your Brand.


Before Your First Broadcast
With all recorded scopes, viewers have up to 24 hours to watch your scope/broadcast before it's gone forever. You can choose to save all of your scopes automatically to your mobile device or to the Cloud.
Autosave to your mobile device:
1. Click the People Icon
2. Click your Profile Icon
3. Click Settings
4. Make sure "Autosave Broadcasts" is toggled to the ON (green) position.
Save to the Cloud Option:
Use the Katch.me online service that's currently Free, which will record your broadcasts to the cloud. For the Katch.me service to work properly, make sure you broadcast your stream out to Twitter at the beginning of your scope so they can "katch" you.
By either saving your broadcasts on your mobile device or using Katch.me to save, you can then upload your scopes to YouTube and re-purpose your content.
Tips for Using Periscope to Market Your Business: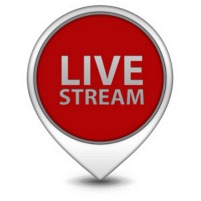 Take time to make your broadcast Title compelling (one way would be to let users believe they're seeing exclusive footage) so people scrolling through the "featured" and "recent" streams will want to watch yours. Your Title should identify who you are and what your offer, so you'll optimize your preferred focus group.
While there is no time limit on scopes, limit your scopes/broadcasts to 10-15 minutes.
Plan to make them value-based …give useful/helpful information to your viewer.
Welcome your viewers, Introduce yourself and get right into the Topic.
Remember to click the "tweet" icon before starting your broadcast. Once your broadcast starts, the link and title of your scope will be posted as a tweet on your Twitter account.
To get the most views, always choose the option to share your broadcast on Twitter. You'll reach a larger audience, and your Twitter feed gives it longer exposure potential. As well, turn on the location tagging option. Location is recorded as a large geographic region rather than a specific location.
Periscope tends to use a lot of data. Use wifi when you can.
On your live broadcast, an incoming call will interrupt your scope. Toggle your phone to airplane mode and then switch to wifi. Most smartphones do have a "do not disturb" function, but airplane mode works too.
Periscope Friendly Website Landing Page URL
Have a dedicated webpage on your site for scope viewers only.
As Periscope is non-clicked based, it's difficult to give out links and url's during your scope. You can speak a url during your scope, but url's can get long. During your broadcast, give your scope viewers a unique (shortened) url that sends people to a periscope friendly landing page crafted just for them.
Scope viewers can:
- get past and upcoming scope topics
- check for missed links or information


You can:
- offer Periscope viewers exclusive promos
- cross link to your blog, and other marketing channels
- add reference to your scopes to your newsletter and Email signature
Ways to Use Periscope to Market Your Business
Hold Q&A sessions.
Product Launches and Announcements.
Live Tutorials and Product Demos, after your scope session is completed, upload to YouTube to use as a new tutorial video.
Broadcast Special Promo Codes just for your scope viewers that pertain to the product/service you just scoped about.
Share Live Events with your followers and give them a behind-the-scenes look into an event you're attending.
Get Scoping!

   Return to Marketing Tutorials