Understanding Google Analytics Reports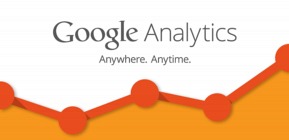 You may or may not already have Google Analytics set up for your website. If you don't, go ahead and read: "How to Add Google Analytics to Your Website".
Analytics has preconfigured reports that give you useful information about what people are doing when they click through your web pages. Sign into your Analytics account and click on your website name, you'll be taken to the Dashboard.


Here are a few reports you may want to look at. Start by scrolling down the left-hand column, look for "Audience", click on "Overview". In the top, right corner, you can set a date range for your reporting data. You may want to look at data for the prior day, last week or month, or even the past year.


Audience Overview

You'll see:
Sessions
Pageviews
Average Session Duration
% New Sessions
Users
Pages/Sessions
Bounce Rate
The pie chart illustrates New visitors and Returning visitors.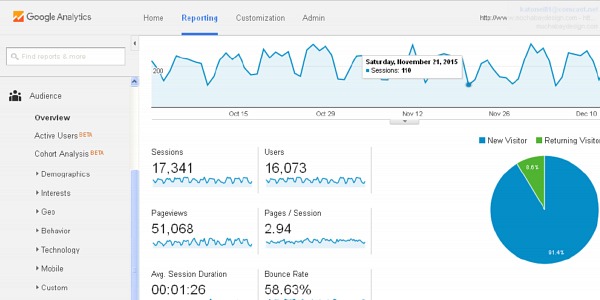 Traffic Sources

Your sites' traffic sources are broken down to Demographics, System and Mobile.

Under "Demographics" view visitor sessions by Language, Country, and City. Sometimes it's surprising because if your site is focused on primarily a USA target market – and you see people regularly visiting from outside the USA, it may be worth your time to understand why they're coming to your site. It may be legitimate traffic, or it could be hackers trying to get into your site's system administration area.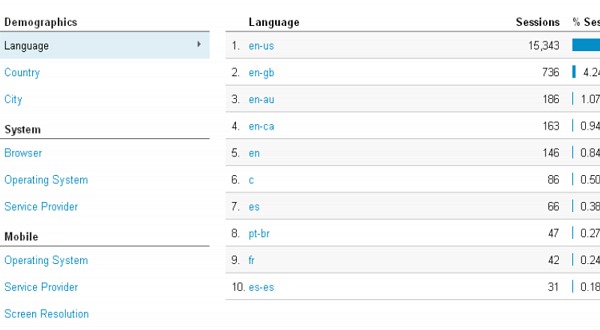 Under "System", click on "Browser" and view the breakdown of all the browsers people viewed your website from. From the browser data, you'll recognize traffic from smartphones and tablets. By clicking on Operating System", we see in the example below that most of the visitors were using Windows. Note the IOS, Android, and Blackberry browsers … we know those are most likely tablets or smartphones.

If your website is being viewed on smartphones and tablets – but your site isn't optimized with responsive HTML coding, then your site most likely is losing out on repeat visitors, because no one will come back to a site they can't easily view on their platform.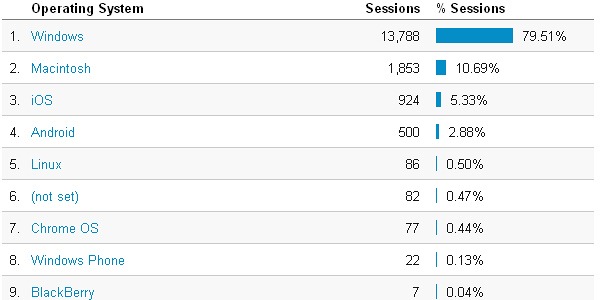 Under "Mobile" when you click on "Operating System", you'll see a list of just mobile users, their Provider of Service Carrier, and what Screen Resolution they viewed your website in.

As you continue scrolling down the left-side column, you'll see "Users Flow". View the primary visitor locations and which page visitors initially clicked into your website, along with their next website interaction.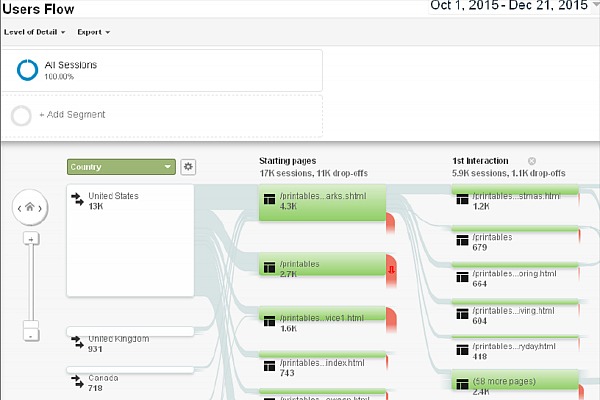 Notice in the example below where "Country" is displayed, click on the down arrow to expand. Click on "Social", then click on "Social Network".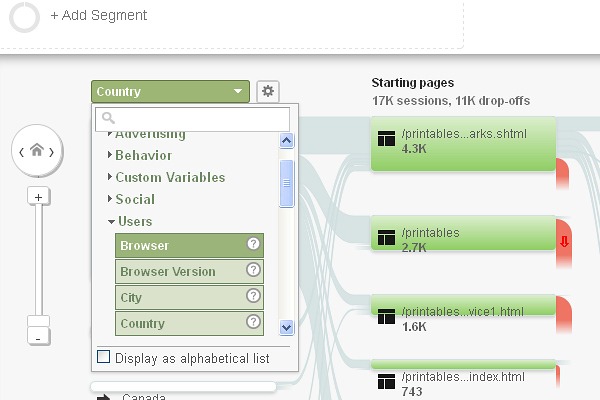 In the example below, you'll see (bottom left) which social networks people clicked to your website from – such as Facebook, Pinterest, Twitter, etc: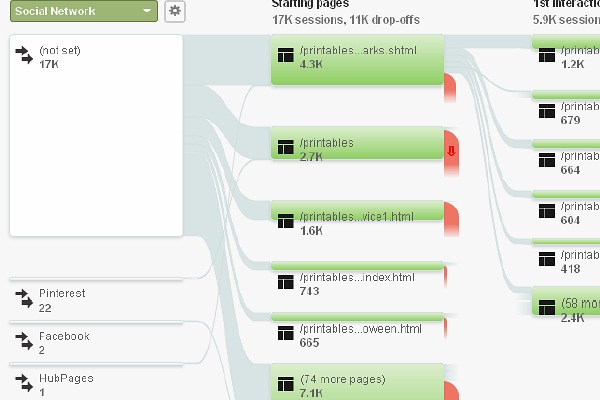 Under "Behavior", click on "Content Drilldown", view the most visited webpages, and how much time was spent on each.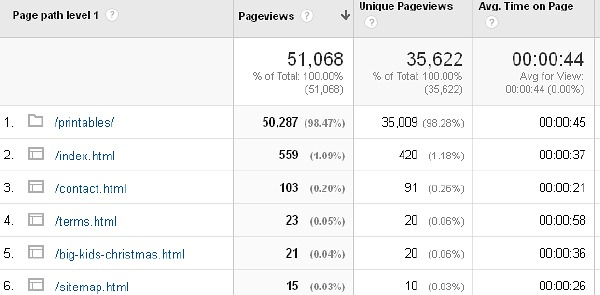 Click on "Exit Pages" to see the last webpage people were on before exiting your site.



Pagespeed

Website/page load time is critical. A page is expected to load in two seconds or less, and just about half of web users say they tend to abandon a site that doesn't load within three seconds. Almost 80% of people shopping online who experience website loading performance, say they won't return to the site to browse or buy again, and about half of them would tell a friend or relative which sites they've had a poor experience with.

Continuing down the left-side column, under "Site Speed", if you click on "Speed Suggestions", you'll see load time for each webpage, and suggestions for how to improve. When the "7 total" is clicked, a Google PageSpeed Insights tool opens that analyzes the page.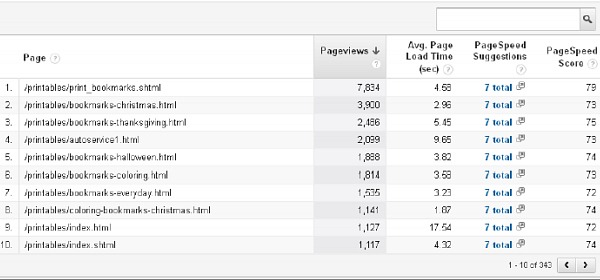 In PageSpeed Insights, choose between Mobile or Desktop analysis. Insights will display the page score (100 as being the highest score), what the specific page issues are, and options to fix.






Example below illustrates various issues detected by Google PageSpeed Insights: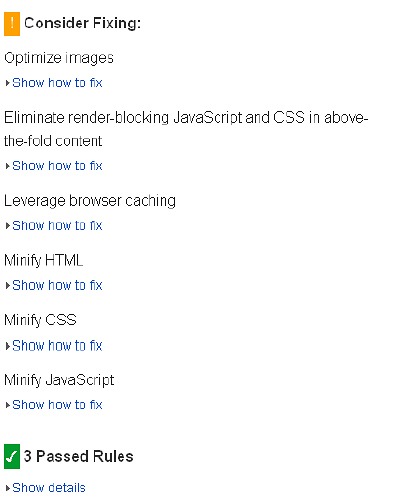 There are many more reports within Google Analytics that will help you understand what's going on with your website.

If you'd like assistance with either setting up your Google Analytics account, or would like a website analysis, please email Support.


   Return to Marketing Tutorials