Beautiful Glass Projects On Your Phone

Nov

1

2016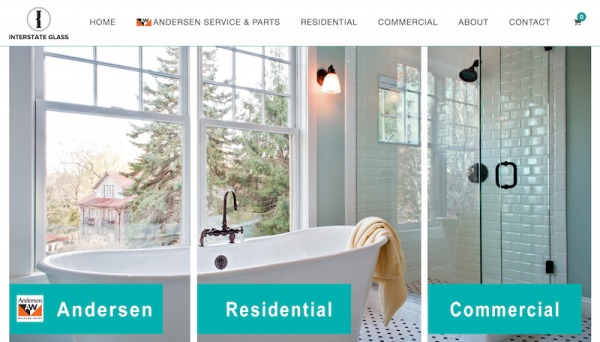 Interstate Glass has been in business for over 30 years. In that time, owner Kurt DeVries, has seen it all. From old Andersen windows needing new parts, to fully designing elegant shower doors, to full glass storefronts.
When Kurt began to notice that his customers where not aware of all the services Interstate Glass has to offer, he decided it was time to redesign his website, update the look, make it reflect the variety of glass projects they work on every day, and make it mobile-friendly.
Google already favors mobile-friendly sites over non-mobile sites in their mobile search results and are planning on doing the same with their regular search results soon. 51% of internet usage is now accessed via mobile devices. Websites that don't have a mobile solution are falling behind.
Kurt and his wife Erin contacted Hosting Connecticut LLC to reconfigure the website so it would be responsive (readjust its layout) depending on what device is used to view it as well s to update the look and functionality of the site for their visitors.
According to owner, Kurt Devries, "With so many people using their phones when they are looking for service, we needed our website to be mobile-friendly so they could really see our work."
Hosting Connecticut owner, Paula Pierce commented, "The new responsive website provides visitors with an easy-to-use interface and an extensive project gallery." Erin DeVries added, "Paula was helpful and creative when guiding us on the project."
Visit Interstate Glass online at http://iGlassCT.com, or call 203-235-3333 to learn more about their residential an commercial glass services.
Hosting Connecticut is a website development company based in Windsor, Connecticut that puts all the pieces of online business together from domain registration to online marketing. Hosting Connecticut streamlines the process, saving small businesses time and money. For more information, please go to http://www.HostingCT.com or call 860-683-4201.
   Return