Blessed Creek Delights Customers By Adding Ecommerce

Mar

13

2023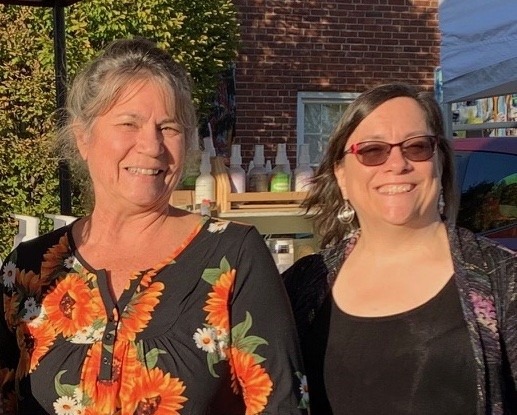 Hosting Connecticut LLC is proud to launch the newly redeveloped Blessed Creek e-commerce website. Blessed Creek of Suffield, Connecticut was approved by Capital Region Council of Governments (CRCOG) to receive a technical assistance grant with digital services provided by Hosting Connecticut LLC.
Blessed Creek has a new online shop that showcases its lovingly created, earth-friendly skincare, soaps, salves, deodorants, home cleaners and more. Owner, Jeanie Wild, is an advanced esthetician, nutritional therapy practitioner, chandler, herbalist and president of the CT Herb Association. Wild started making homemade soaps in the 70's. Through the years, and with formal education she mastered the art of making natural skin care products that are healthy for your skin. Wild creates her products in small batches using exotic quality oil combinations, real lye, herbs, seeds, and infuses healing plants into the oils. Her products are chemical free and most oils she uses are vegan and many are organic. Wild only uses Palm oil that is RSPO approved as she takes what we put on our bodies and into the environment very seriously.
The Hosting Connecticut team met with Wild to discuss her products and how Hosting Connecticut could help grow her business. Wild expressed her need for the website to be more user-friendly and her social media presence to be more of a community while still being a sales tool. In reviewing Blessed Creek's existing website, the HCT team was impressed with the aesthetics, but identified several areas that needed improvement. HCT got to work and created a plan to make the website easier for visitors to navigate and purchase products.
"It's very rewarding to work with small businesses like Blessed Creek, who are serious about developing superior products and sharing their expertise with the community," says Paula Pierce, owner of Hosting Connecticut. "Getting them the online exposure they need to grow is our goal."
Hosting Connecticut also performed much needed SEO (Search Engine Optimization), Google Analytics installation and Social Media improvements. SEO is a process used to optimize a website's content and coding so it can be found more easily in Google Searches. Google Analytics was installed and is gathering data to guide future growth.
Hosting Connecticut also reviewed Blessed Creek's social media accounts such as Facebook and Instagram. From there, HCT team developed marketing strategies for the platforms and provided hashtags to use when posting content to drive more traffic. Blessed Creek posts weekly to inform followers of new products, information, and schedule for in-person events.
Jeanie shared that her, "experience with HostingCT was amazing. The website switchover and redo was not a small job, nor was it uncomplicated. Cristi was amazingly organized and infinitely patient. They were easy to work with and responsive. I knew what I was getting and the timing, once we got started, was spot on."
Blessed Creek can be found online at BlessedCreek.com or contacted directly at 860-416-3692.
Hosting Connecticut, founded in 2003, is a website development company based in Windsor that streamlines digital marketing, saving small businesses and organizations time and money while helping them drive more traffic and sales. For more information, go to HostingCT.com or call 860-683-4201.
   Return