Hosting Connecticut Launches New Website for LynnZettlemoyer.com

Dec

2

2015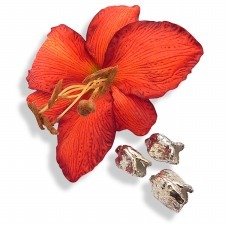 Hosting Connecticut announces the launch of a new, responsive website for Lynn Zettlemoyer, a well known Connecticut metal clay jewelry artist. Based in South Glastonbury, Lynn Zettlemoyer creates exclusive designs in precious metal clay for unique jewelry and objets d'art for every day wear and for special occasions. The new website offers a wide range of jewelry hand made with only high quality materials and an expert eye for design.

According to Lynn Zettlemoyer, "This new, beautiful website would never have happened without the assistance of Hosting Connecticut. The design is clean and minimal so my jewelry pops off the page!" The old website worked, but needed a design upgrade to better reflect the elegance and quality of Lynn Zettlemoyer jewelry. Pierce says, "The new responsive website offers a great user experience on desktop and mobile devices and easy integration with social media."

Visit Lynn Zettlemoyer online at www.LynnZettlemoyer.com, or call (860) 930-2775 to learn more about her brilliant jewelry design.

Hosting Connecticut is a website development company based in Windsor, Connecticut. They pride themselves on putting all the pieces of online business together: domain registration, web site design, hosting, e-commerce, credit card acceptance, statistic analysis, marketing and more. Hosting Connecticut streamlines the process so all these necessities are available in one place, saving their clients both time and money. For more information, please go to www.HostingCT.com or call 860-683-4201.
   Return