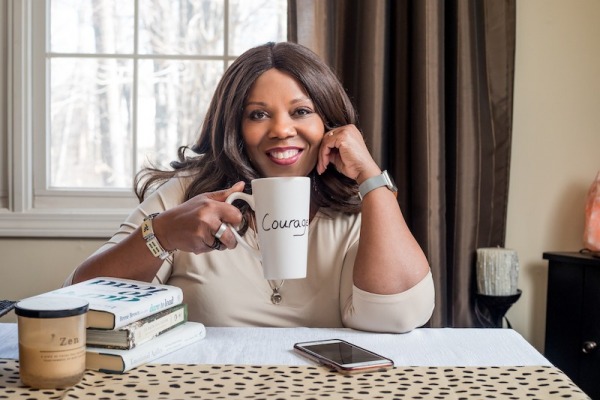 Karen Senteio is a certified Executive Coach and Consultant with over 30 years of experience in corporate and non-profit environments. She is the owner of Karen Senteio Consulting where she specializes in courageous leadership. She works with leaders and organizations ready to unapologetically harness and leverage their greatest power for their greatest good.
Karen is a certified Brené Brown Dare to Lead™ and Daring Way™ Facilitator and partners with leaders and organizations looking to open their hearts and minds to a different way of leading. Karen works shoulder-to-shoulder with leaders and organizations to lean into vulnerability as a key lever to dramatically inspire their leadership practice and creating courageous organizations powered by connection, engagement and belonging. She believes in partnering with leaders to create their unique blueprint with dynamic toolkit for sustainable inspiration, resilience, advocacy, and impact so they can show up, be seen and lead brave.
Hosting Connecticut worked with Karen to rebrand her business by developing a new logo that better suites Karen's goals and wants. HostingCT also worked tirelessly to redesign her website to increase her branding. Additionally, there was a reorganization done on her website in order to drive traffic to her main services as well as highlight her main business items such one-one-one coaching and workshops. Lastly, HostingCT helped to transfer her website into a WordPress to help…
When asked about her experience with Hosting Connecticut, Karen stated the following, "While my site was "doing its job", it had become cluttered, unfocused and time consuming to manage. I was working on updated branding, but I needed a clean sweep of my site so I could think. I partnered with Hosting CT LLC to create a new simplified site and they did not disappoint. They were responsive, professional and creative and delivered what I needed and more. I'm a happy, new client."
Hosting Connecticut is an eighteen year old website development company based in Windsor, Connecticut that puts all the pieces of online business together from domain registration to digital marketing. Hosting Connecticut streamlines the process, saving small businesses time and money. For more information, please go to www.HostingCT.com or call 860-683-4201.
   Return