Success from the Women's Business Development Council

May

24

2022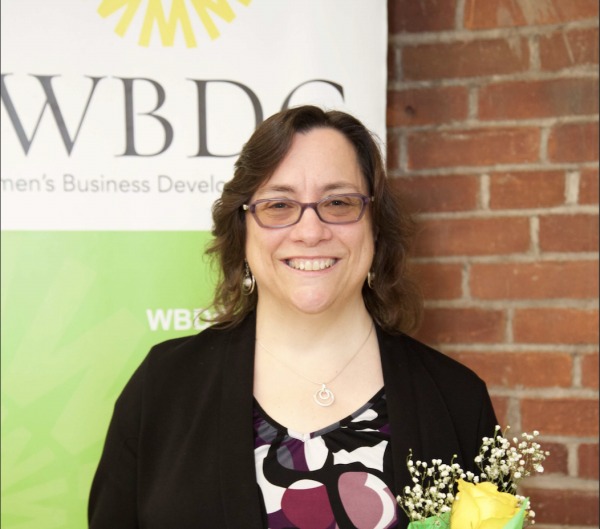 The Backstory
Paula Pierce grew up in Windsor, CT and pursued a degree in English. Unsure of how to best utilize her degree, she applied for a job in International Sales with Gerber Scientific, a company that covered territories across the world. She quickly grew from a small-town gal to a global traveler, an experience which heightened her appreciation for different cultures.
Her travels inspired her first online business in 1996 called Paula Walla Imports, an online shop that sold boutique items from around the world, including textiles from South Africa, tea cups from China, and singing [BT1] [BT2] bowls from Malaysia and Nepal. Paula managed this business in the internet's infancy, starting with dial-up internet in her kitchen.
She quickly developed an expertise in branding and marketing. "With the growth of online platforms for businesses, I realized that many others needed to learn what I had already taught myself. I started answering question after question from owners I was networking with and decided that my future was to serve other small businesses rather than build a career in retail."
In a networking group that scaled the nation, Paula ended up connecting with a local resident. They joined forces to start a hosting company for other small businesses. By 2003, the company had evolved to include website design, maintenance and marketing. In 2005, Paula took over the company entirely as her partner moved to Canada. While Hosting CT is owned and operated by Paula, her business currently provides other female contractors with work as well.
"My favorite thing about marketing is that while it's changed drastically with technology, the fundamentals really haven't morphed that much. It's still about building relationships, meeting people and fulfilling their needs, and then connecting to other people and businesses that will help them, even if you can't."
Paula is proud of the clients she serves in her community, and loves working with nonprofits that are contributing to the lives of others. She is especially proud of her work with Windsor Food Bank on the full design of their website, email marketing, and more. Eventually, she would like to hire full-time employees and grow further.
How Women's Business Development Council Helped
Hosting CT, LLC received the EMG grant to support her customer relationship management and project management systems so that she could better streamline her sales process.
"I needed something to better support me, to help keep me organized and juggle all of the balls in the air," Paula said.
Though the pandemic thankfully affected her less than she expected, she knew she still needed support if she planned on growing through the challenges of COVID-19 and the newfound demands it placed on her business. After attending classes with WBDC, she received a newsletter from the organization that highlighted the EMG grant. She decided to apply.
"The software I put in place with the funds from the grant has changed my business, made the overall process more streamlined and efficient. Before, I was one person trying to balance everything, from billing to sales to paperwork to the actual design for my clients. The software now in place ensures that nothing falls through the cracks, so I can best serve my customers," she said.
Pierce has attended many of the classes offered by WBDC over the years and is involved in the organization's mentoring groups as well.
"WBDC improved my business, not only with the grant money, but more so in the long-lasting connections I've made. I know they are relationships that were meant to happen and are meant to last a lifetime for me. I'm appreciative to have an organization that understands women in business and wants to support them in making their dreams come true."
Women's Business Development Council is a 501(c)(3) non-profit organization that is dedicated to providing the tools and resources to help women thrive in business.
   Return