CT Widows Sons Website Amps Up Their Charity Efforts

Nov

16

2023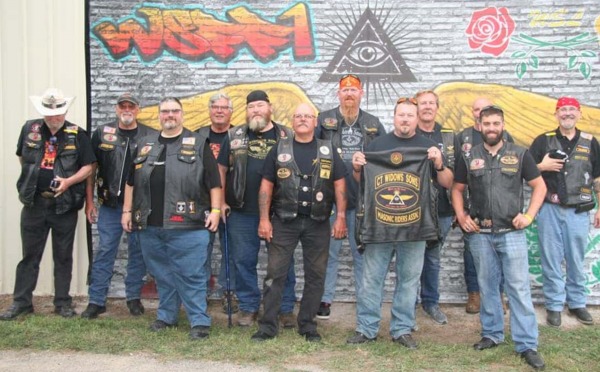 Chip Elliott, former priest at Grace Episcopal Church and current member and treasurer of the Connecticut Widows Sons motorcycle group, was tasked with revamping the group's website. He reached out to Hosting Connecticut for ideas.
"The website was old and very rudimentary," said Elliott. "We needed someone to help us make it professional so we could improve donations and promote our upcoming charity rides."
The Widows Sons Masonic Riders Association is an international group of Master Masons who enjoy riding motorcycles with their fraternal brothers. The Widows Sons serve as a Masonic Booster Club, helping to raise awareness of the group and the charities they support like Dream Ride, CT Skydive for Vets and Autism bicycle charities. The Connecticut chapter is very diverse with members from different lodges with a variety of unique motorcycles.
HostingCT reviewed the CT Widows Sons' website and identified several areas that could be improved to provide a professional look for the public and a mobile friendly experience for members viewing the site from the open road.
With HostingCT's experience, and collaboration with Elliott, the team created a new website with a bold, dynamic style. "We wanted to get people excited about the group, its camaraderie and especially the charities," said Paula Pierce, owner of HostingCT. "I love the photo we used on the 'About' page. At first it just looks like an old biker gang, but it's really a great shot of the guys with the Masonic symbol behind them and grins on their faces. They are such a fun combo of bikes and charities."
With the new website, members are finding it easier to find out about upcoming events, especially those sponsored by lodges overseas so they can find a ride to join while abroad. And for non (future) members, the about, contact and donation info is right up front so it's easy to learn more about the group, to join, or to donate to causes they support.
The CT chapter of Widows Sons is located in Connecticut and can be contacted through their website at https://ctwidowssons.org/contact/
Hosting Connecticut is a 20 year old website development company based in Windsor, Connecticut that streamlines digital marketing, saving small businesses and non-profit organizations time and money. For more information, go to HostingCT.com or call 860-683-4201.
   Return