3 Free Online Brand Reputation Monitoring Tools

Oct

15

2018
Categories: Design,Marketing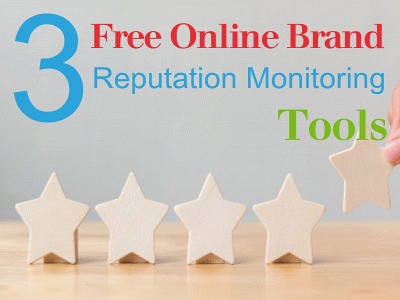 Everyone's jumped on the "Brand Reputation" bandwagon the past few years … and with good reason.
It's important to know what people are saying about your business, products and services.
Is someone using unauthorized images of your products on their website?
Is someone bad-mouthing you and your company?
Is someone using your photo on social media without your knowledge?
Has someone left a negative review?
Has a Blogger mentioned you in their post?
Wouldn't it be nice to receive alerts each time your Brand name is being searched or mentioned?
Fee based subscription Reputation monitoring tools are useful and sometimes absolutely necessary to protect your Brand. If you don't subscribe to a monitoring service yet – you may want to try out the Free monitoring tools listed below.
#1: Google Alerts
https://www.google.com/alerts
Google Alerts, a free tool for monitoring an online Brand and reputation lets you type in a topic, phrase, or name you'd like to be alerted about. When new search results arise containing your specific phrase, topic or word Google will dispatch an alert email to you.
Type in the topic, name, or phrase you want to be alerted for: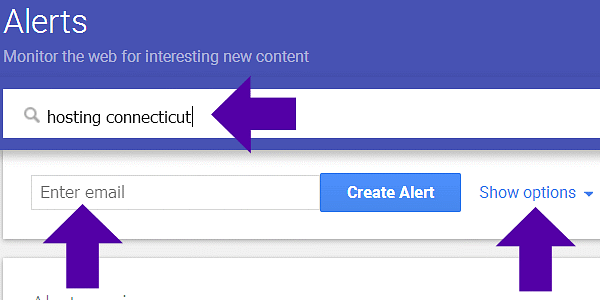 Click the Down Blue Arrow to "Show Options.
Select:
How often you want to be notified.
The Sources of the mention, choose 'Automatic' for all.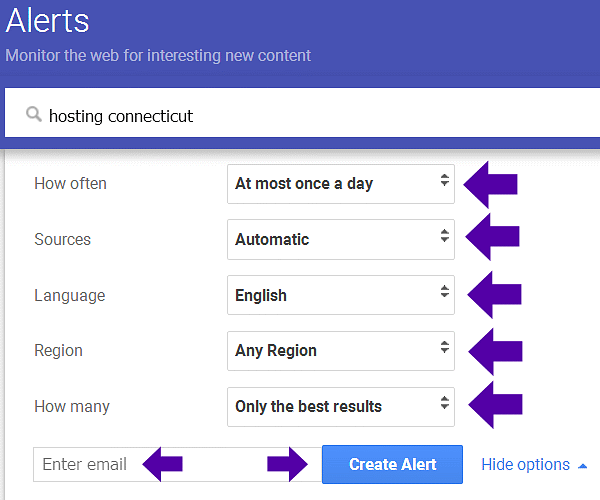 Enter Your Email address, and Click the "Create Alert" blue button.
Monitor your competitors by typing in the name of each competitor business you'd like to be alerted about.
Google Alerts monitors only their search engine results and webpages, not social media platforms.
#2: Perch
https://www.perchapp.com/
A free App for iPhone, Android and Web, this tool monitors and tracks social posts on Facebook, Instagram and Twitter, as well as reviews from Yelp and Google.
You'll receive alerts when your business receives new reviews, and weekly email activity digests for you and/or competitors.
#3: ImageRaider
http://www.imageraider.com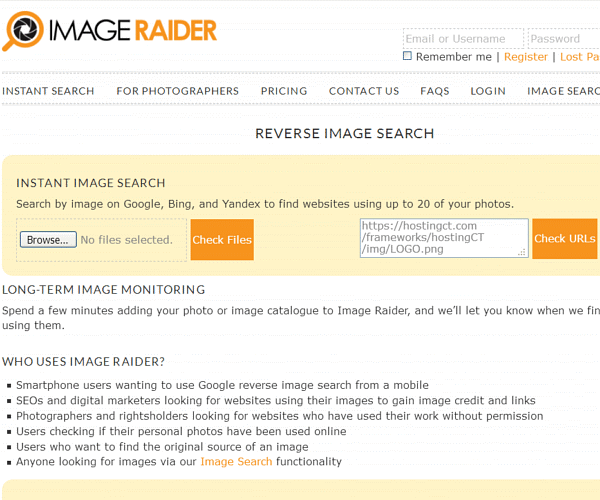 Use the Instant Image Search option and search by image on Google, Bing, and Yandex to find websites using up to 20 of your photos.
Add your Brand photos and images, and this tool will alert you if they find your images on any websites. Monitor if anyone has copied your logo, business photos, graphics or images on the internet, so you can notify them of their unauthorized use.
This tool is helpful especially if images have been copied and placed elsewhere online without proper attribution to the business name and Brand.
   Return