4 Steps To A High Converting Website (Step 1)

Mar

22

2017
Categories: Marketing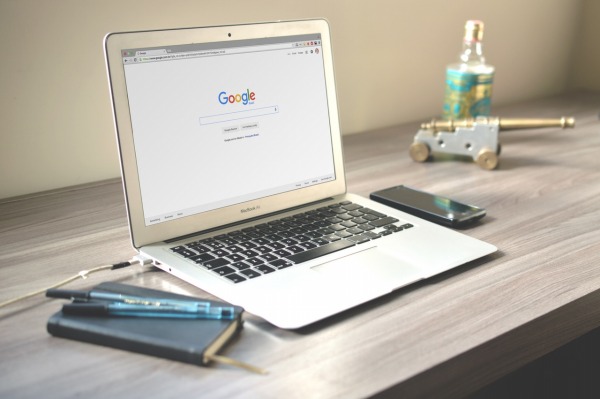 A website that converts plays an important role in every savvy business. Your company's website could be your best source for potential clients. Many consumers will visit a company's website before deciding whether to buy from them, even if the company is a brick and mortar business. For those websites that belong to online businesses, having an attractive website that converts visitors into leads is even more vital.
When visiting a website, consumers are looking for one of a few key things. They want to know more about the company, learn about the products they offer, and check if they are offering any promotions that can only be found on the website.
Having a website is an important part of your business, no matter what type of business it actually is. But you don't just need a website. You need a website that does its job and converts visitors into leads then leads into buyers. In this series, we will talk about the 4 steps involved in creating a high converting website that helps you bring in more customers and more sales.
Step 1 - Build Your Website
The first thing that you need to do is to create a website with a great foundation. Your website needs to have plenty of interesting content that is visual appealing and easy to navigate. If a user visits your website and immediately leaves because nothing caught their attention, nothing kept them interested, or they couldn't figure out how to find what they were looking for, then your website isn't doing its job.
What does your website need to have?
Attractive & Professional Layout
The design of your website is the first thing that a visitor will notice, so it is understandably a crucial part of the formula for success. This is the first criterion that any visitor will use to judge your website, and by extension the quality of your company.
Your website should be designed in a way that is clearly professional, but also catches the user's eye and is visually appealing. You also must consider how your design relates to your market and to your specific business. Branding is very important here, and using the right color schemes to connect your company with the overall look and feel of your website is very important. In addition, you market can play a huge role in determining the style and layout of your website, as a great design for restaurants and caterers may not work as well for brick layers or digital marketers.
Content
Once you've figured out what your website is going to look like, the next important piece in building it is figuring out what your website is actually going to say. This includes static pages that explain what your company does, details your features and products, lists out pricing, and more. It also includes a section for any blogs or articles that will be released over time to provide your potential customers with continuous value.
A section for Frequently Asked Questions is often helpful to users who want to learn more about your offerings, and for those who have more specific questions. For those who would like to speak to someone about purchasing or support, a Contact Us page is necessary.
You may also wish to include testimonials and case studies from current or previous customers. Social proof is proven to go a long way in helping visitors make the decision to become buyers.
Responsive
Almost everyone now uses their mobile phones to browse the internet, so it's vital that your website is easy to view and looks good on a mobile device. It is very likely that more than half of your website visitors are viewing on a tablet or smart phone, and if your content isn't easy to consume and navigate from these devices, these potential customers will simply leave.
Easy to Navigate
Before launching your website, there are a few final questions you need to ask yourself.
Is it easy to find all of the content you offer in a logical way, without getting lost or having to click through multiple screens to get to the most crucial content? Does every page on my website have a clear link back to the Home page at the very top of the screen? Is there any path that a visitor can follow that leads them down a proverbial rabbit hole they cannot easily find their way back out of?
You need to be absolutely sure that all of the most important information on your website is very easy to find, and that even the longest trail of breadcrumbs has a one-click return path to where the user wants to be.
Final Words
In step 1, we've gone over the building blocks for creating a website that can convert your potential customers who visit. In step 2, we will discuss how to determine what your website's goals should be and how to drive your visitors towards those goals.
   Return