5 Spy in the Sky Tools to Help Boost Your Brand's Marketing

Jul

29

2019
Categories: Marketing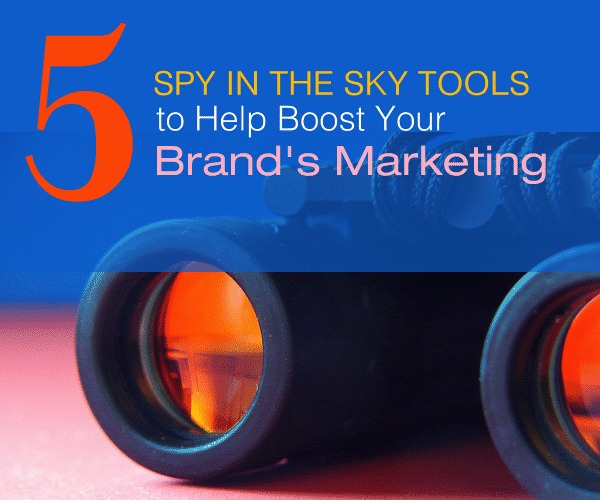 Businesses can't take the "head in the sand" approach - you have to take the watchdog approach and remain proactive about what's going on in your industry, and what's being said about your Brand.
Which alert tools do you use?
You may find one here you can try out!
Online tools can help you track so many things … just set keywords, names and/or search phrases, then check the data. Helpful information includes:
Mentions and Comments made about your Brand. Post a response as soon as you see posts, whether it be to ask an unsatisfied customer to contact you privately, or to say Thank You for the kind words.
Competitor activity. If a competitor is running a Sale on a product you sell or a service you offer, you can jump in and run a better price or add-on a perk. Learn what others are saying about a competitor online.
Here are a few Listening and Monitoring tools Brands use to stay aware. When configuring alerts or reporting, include your business name, products/services you sell, competitor name, search keywords specific to your niche, etc.
Mention
https://mention.com/en/
Cost: free and paid options
Monitoring tool that tracks social mentions, analyzes competitors, finds influencers, and helps generate leads.
Brandwatch
https://apps.hootsuite.com/apps/brandwatch
https://www.brandwatch.com/blog/social-media-analytics-tools/
Cost: free and paid options
App that monitors online sources to see what people are saying about your Brand.
Google Alerts
https://www.google.com/alerts
Cost: free
Sign in with a Google Email, create Alerts.
SemRush
https://www.semrush.com/
Cost: paid
Find Brand mentions in Blogs and Social Media comments, track competitors, and keyword effectiveness.
Social Searcher
https://www.social-searcher.com/
https://www.social-searcher.com/social-mention/
Cost: free and paid options
Identify your audience, monitor Brand reputation, gain customer insights.
   Return