Are You Using These 7 Handy Email Marketer Tools?

Aug

5

2019
Categories: Email Marketing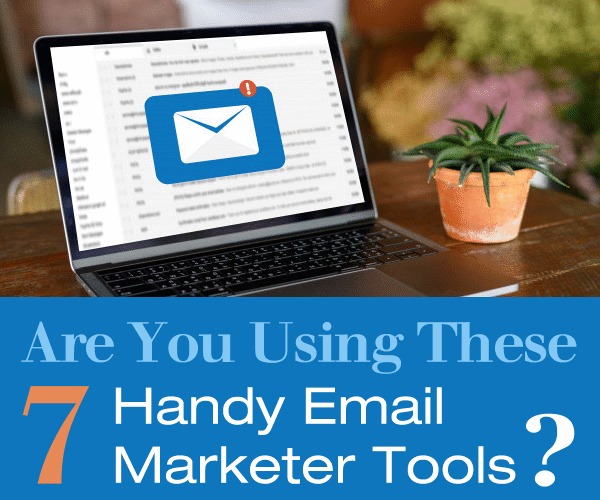 Email testing prior to sending your newsletter or campaign can most often be a life saver – especially if you find your open rates and subscriber list is dwindling. Testing tools can improve the quality of your Emails and impact the results you're seeking.
The free tools listed below can be used to compliment automated Email platforms you currently use:
Cliché Finder
Analyzes your Email content and highlights overused clichés.
Enter your text into the box. Click "Find Clichés ".

Discovers hidden clichés and overused phrases in your content.

Review highlighted phrases and revise your text where needed.
PutsMail
Test HTML Emails for campaigns, newsletters, etc before sending Live.
Click "Create a New Test Email"

Fill in your info and content.

Send a test Email for HTML, Apple Watch, Plain Text Email content.
Email Subject Line Grader
http://emailsubjectlinegrader.com/
Determines overall potency.
Analyzes:

Content.

Word Count.

Word Mixture and Balance.

Type of Subject Line.

Character and Word Count.

Offers numerical score with improvement suggestions.
Send Check It
https://sendcheckit.com/email-subject-line-tester
Analyzes Subject Line for improvement and delivers a score.

Score Report includes:

Scannability.

Reading Level.

Length.

Preview.

Sentiment.

Bad Tab Words.

Punctuation.

Personalization.

plus more.
SubjectLine
Evaluates Subject Line for filtering and deliverability issues.
Enter your details to view score results.

Displays a score from 0 to 100.

Score reflects marketing and performance related concerns.

Offers actions for increased response rate.
Mail Tester
Checks for spam flags and generates a report.
Send an Email to MailTester.

Analyzes Email content, mail server, IP, then gives you a detailed report.

Tool calculates your spam score.

Focus is on newsletters but works with any Email type.
IsNotSpam
Tests Email and newsletter content, and alerts if it's likely to trigger spam filters.
Analyzes your Email content.

Flags potential spam filter trigger areas.

Sends the tested content to an Email you specify.

Produces detailed report of why your message might set off a spam filter.
Get a free trial of Constant Contact email marketing software and start marketing today.
   Return