Have You Overlooked Connecting These Apps to Your Email Platform?

Sep

23

2019
Categories: Email Marketing
Managing an Email List can be one of the most important investments a business commits to.
If your company isn't using an Email platform effectively to cultivate subscribers into customers ... then it's basically all a waste of time and money.
No matter which automated Email platform you may be currently using - and there's plenty of them out there - they should offer Apps you can integrate into your Email marketing newsletters and campaigns. Some offer more, and some offer less.
Here, we'll go over a few Apps offered by Constant Contact because we believe they offer the best bang for your buck when it comes to ease of use, effective promotional tools, and reporting features.
Smart Business App Choices Include:
Facebook Integration

Collect email addresses through your Facebook page right into the mailing list you choose.

Transfer new subscribers' contact details from new subscribers' Facebook page into your Constant Contact account.


Customize the link by editing the introduction, call to action box, naming the link, and adding an image URL.
Eventbrite Integration
Makes it easier to manage and promote events. Add events to any Email template, track registrations, send follow up emails, and import contacts.
Sync registrants of an event to send out reminders and follow-up emails.

Promote published Eventbrite events that automatically link to your event page.


Check who has responded to your event invitation and who hasn't, as well as who has opened and engaged with your email.
Shopify Integration
Connect your ecommerce store with your Constant Contact account, create customized email messages, insert products you want to feature into those emails, and connect with targeted customers or prospects in less time.
WordPress Integration
Seamlessly capture visitor information right from your WordPress site. Collect Email addresses, contact info, event sign-ups, or visitor feedback. Easily customize your forms with data fields that work best for you.
Create forms that are clear, simple, and mobile-optimized for every device.
Choose forms that automatically select the theme and style of your WordPress site.
Customize data fields, so you can tailor the type of information you collect.
New email addresses are automatically added to the Constant Contact Email lists of your choosing.
eCommerce Integration
If you run an online store, chances are most of your customer data is stored on your ecommerce platform. Make use of this valuable information by integrating it into your Email marketing and drive more revenue.
A sampling of eCommerce Apps available:
Mobile Integration
The majority of marketers surveyed admitted they don't design emails to render correctly across different mobile devices. This is a huge problem when you consider that almost 50 percent of emails are opened on a smartphone or tablet, and nearly 70 percent of mobile users delete an email if it doesn't render properly.
A sampling of Mobile Apps available:
Constant Contact's List Builder for iOS and Android
Plus there's Apps for Social Media, Blogging and Content Management, and more.
Find an App for Your Business Need and Industry
There are over 400 Apps Constant Contact has made available for integration.
Browse Apps by Business Need: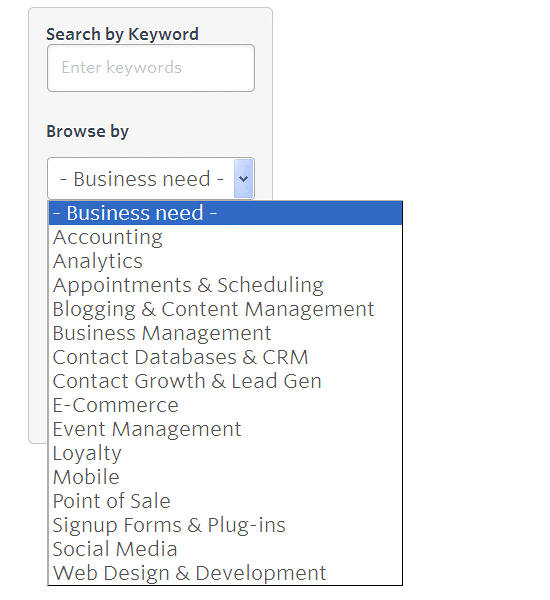 Browse Apps by Industry: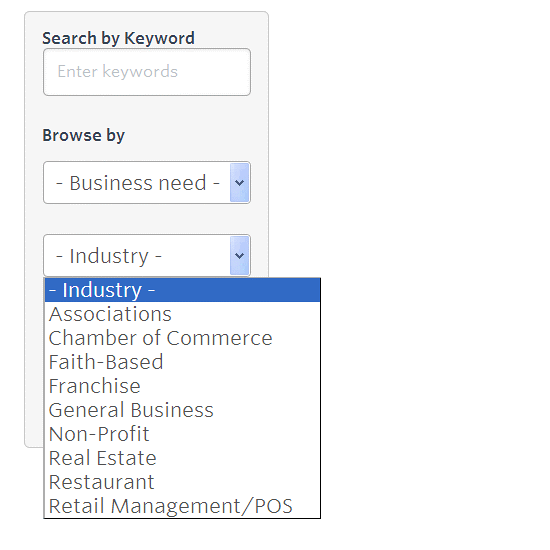 There are so many Apps available to take your Email List management to the next level!
Apps will make your Email communications easier to implement, and will bring in more results with less time spent on tedious tasks.
Which ones do you want to try out?
Learn more about Constant Contact, and Sign Up for a Free Trial:
https://hostingct.com/marketing/types/list/emailmarketing/learnmore/
Browse the App Integrations:
https://www.constantcontact.com/apps-integrations
   Return