How-To Email Segmentation Ideas

May

4

2020
Categories: Email Marketing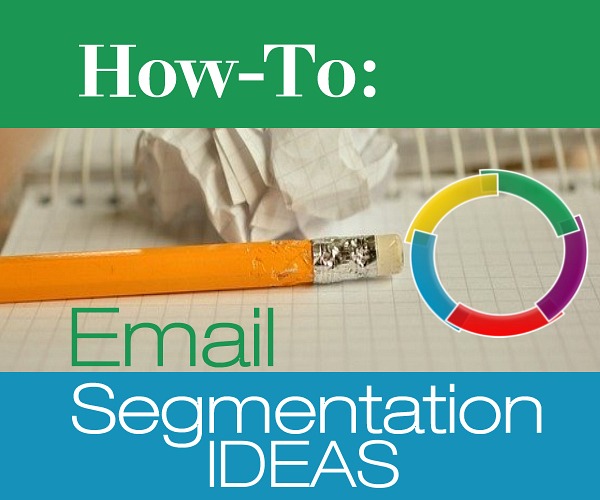 Did you know Email Segmentation helps to:
surge open rates

boost click rates

shrink unsubscribe rates
How Do You Partition Your Email Subscriber List?
Sending the same content to everyone on your List is like walking in the dark and never really connecting with anything solid.
Your buyers and clients are diverse and won't all respond to the same thing in the same manner. You need to dig deeper to determine what Your List wants and needs. Reshaping and customizing your communications to appeal to your contrasting subscriber lists will produce better results.
Businesses differ, and there's no right or wrong way in how to segment your lists. Basically you want to divide your Email Subscribers into smaller lists based on specific criteria that you choose. The segmentation criteria should be identifying information that will help you send relevant communications to each list group.
Helpful Ways to Segment Your List to Gain a Better Sense of Which Offers and Content Each Will Respond to Best:
New Subscribers
Inactivity
Purchase Behavior: Seasonal, Monthly, Cancellations, Online/Offline or Both, etc
Business Type: Small Business, Non-Profit, Franchise, eCommerce, Retail, etc
Business Industry: Real Estate, Landscaping, Restaurant, Home Business, etc
Preferences: How Often, Types such as Blog Posts, Updates, Discounts & Sales or All
Open Rate
Form Abandonment
Ecommerce Segmenting:
Abandoned Cart

Purchase History

Amount of Purchase

Type of Purchase

Purchase Frequency
Common Segments Include:
Age

Gender

Income

Location

Level of Education

Employment Type
Take a day and segment your Email List.
If you're unhappy with the Email program you're using now, maybe a change is in order.
Drive more sales or donations in less time with easy-to-use tools from Constant Contact.
Start your free 60 day trial today (no credit card required).
HostingCT.com is a certified Constant Contact specialist, so we're always here for you if you need help, or have questions.
   Return