How to Market Your Business Using LinkedIn in 2022

Feb

21

2022
Categories: Social Media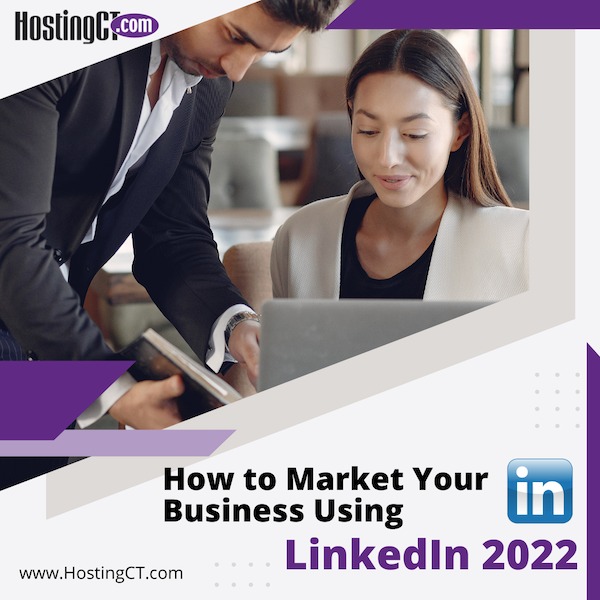 LinkedIn has become one of the key social marketing tools for business owners who want to connect with their peers. Small business owners have a wide range of tools at their disposal that they can explore as they work to build their businesses. LinkedIn is easy to navigate and provides you with the ability to broaden your network connections and give you a chance to build better business relationships. It's a great place to meet and connect with other professionals and share ideas or just discuss general issues.
What LinkedIn Offers
LinkedIn offers a secure messaging platform where you can connect with others. By providing you with B2B lead generation, you have the tools at your fingertips to build a strong network that will only get better as time goes on. By exchanging leads with other business owners, both will reap the rewards and can strengthen their business presence across many different platforms.
Many times, a connection on LinkedIn, can help to establish on other social media platforms as well. By working together, even business owners in different industries can maximize their marketing potential and reach more customers faster than ever before. The goal is to explore new marketing strategies that may not have been available to you through more conventional advertising plans.
Who Can Benefit from Using LinkedIn
Anyone can benefit from LinkedIn, even those who prefer to continue using their free accounts. For those who want to upgrade to a Premium account, the benefits are even more substantial. You are able to see who is looking at your profile and what they may possibly have to offer you in terms of networking opportunities.
Any size business, small or large can find networking partners to help them build their business or branch out along different pathways. A small business owner can connect to a larger company in an attempt to build a working relationship based on shared contacts and the possibility of working together on future projects.
Networking at Its Best
Networking is at its best on LinkedIn. You can find possible network connections using cold leads or you can search by using special criteria, such as industry, education, location, or mutual connections. One of the best reasons to network online is that it allows solid relationships to be built. You are able to get to know the people you connect with on a personal and professional level.
People, whether they own a business or not, are much more likely to buy from companies and individuals that they are able to connect with online. Getting to know other business owners on LinkedIn gives you a chance to see how they work. You also get an opportunity to support and encourage one another when a new adventure is on the horizon.
Interactive Communication
LinkedIn is one of the best social media sites that allows professionals to connect with one another in real-time. Interactive communication in real-time gives you an opportunity to promote content, events, or promotions that are time-sensitive. There is no waiting or delays in publishing your posts. Your customers and potential buyers are able to communicate with you when it is most right for them.
This type of interaction shows people the real you. Authenticity and transparency are the keys to building relationships that are based on trust and respect. You are available to your customers over a secure platform. It isn't just about sending a message. It's about real-time communication where both parties feel as if they are getting the answers they need when they need them.
Stay on Top of New Trends for Your Industry
In addition to the networking and communication benefits, small business owners have an opportunity to learn about new marketing trends in both their own industry as well as others. It's important to know what others are doing and even more important to learn about what actually works. As a business owner, you can contribute your ideas with those of others to come up with powerful solutions to common issues that many businesses have.
Hosting Connecticut can help you bring all of these features together and create an online networking environment where you can always put your best foot forward. By building positive networking strategies for your LinkedIn account, you can begin to reach a wider audience and explore new opportunities. Start to build your social media presence today using all of the tools you have at your disposal. Contact Hosting Connecticut to learn more!
   Return