15th Anniversary Special #3: Free Marketing Calendar

Mar

15

2018
Categories: Marketing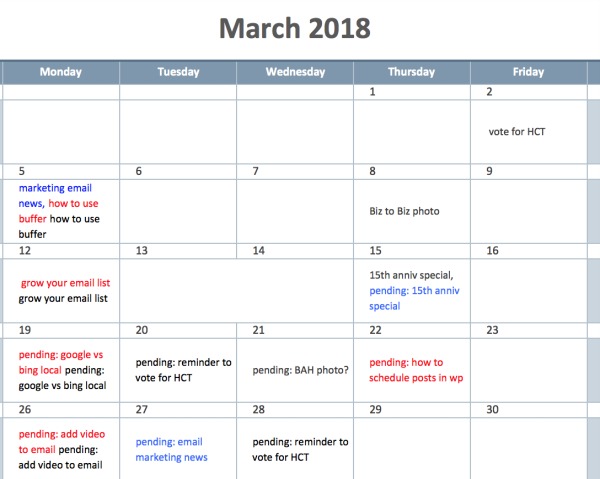 We all have the best intentions... but sometimes we get off track. For example, we all try to stick to a marketing plan with a well-developed marketing message that goes out on the various, appropriate venues like social media, email newsletters, press releases, and on our websites.
This dynamic marketing calendar makes it easy for you to plan out your message, timing and media, all in one place, and we're offering it to you free! Download this super useful tool today and get planning!
Get your free marketing calendar now!
To make best use of this tool, open it in a recent version of Excel. You'll see that there are 13 tabs / sheets in the excel file. One for each month of the year plus one tab where you can add additional years to the calendar. By choosing the year on the January tab, all the months will be dated correctly.
Credit goes to Dusk Own for this lovely invention!
   Return