4 Digital Marketing Tips for Small Businesses

Aug

24

2020
Categories: Marketing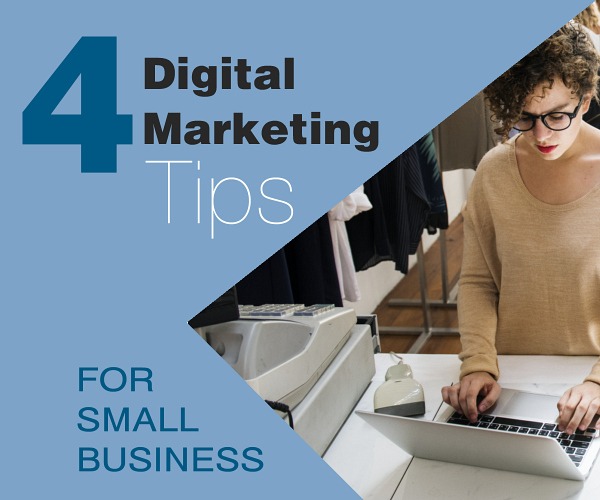 When day-to-day business is affected by events we can't control - people are searching for ways to generate more exposure, increase revenue, and gain more of a market presence for their small businesses.
Increasing Your Digital Marketing Efforts Will:
Expand Online Sales.

Promote New Buyer Connection.

Resonate with Existing Customers.
1) Use Re-marketing / Re-targeting
Re-marketing is advertising to people you already have a connection with, and would include your Email subscriber base, Website visitors, and Social media fans and followers.
The major platforms offer re-marketing tools. Google Ads, Constant Contact, and Facebook who labels their tool as Custom Audiences.
2) Be More Creative with Social Media

Promote Interactive Content.

Leverage User Generated Content more.

Use Consistent Cross-Channel Marketing.

Create Low-Cost Contests and Giveaways.
3) Utilize Facebook Live or Instagram Live
Offer scheduled offer-based donation:
Classes/Instruction.

Educational content.

Tutorials.

How-To's.

Product Reviews.
4) Offer People What They Need Across These Channels:
Begin Using Video Marketing

Use Email Marketing to Connect More with Customers

Expand Website Marketing
Use our tips and take a close look at how you can improve and/or expand your digital marketing efforts for your business. Think about what your customers and clients need, and how you can modify your digital marketing to adjust to changing consumer climates.
More to Explore:
Tips for Impressive Instagram Posts
   Return