4 Tips for a Better Online Marketing Strategy

Sep

20

2021
Categories: Marketing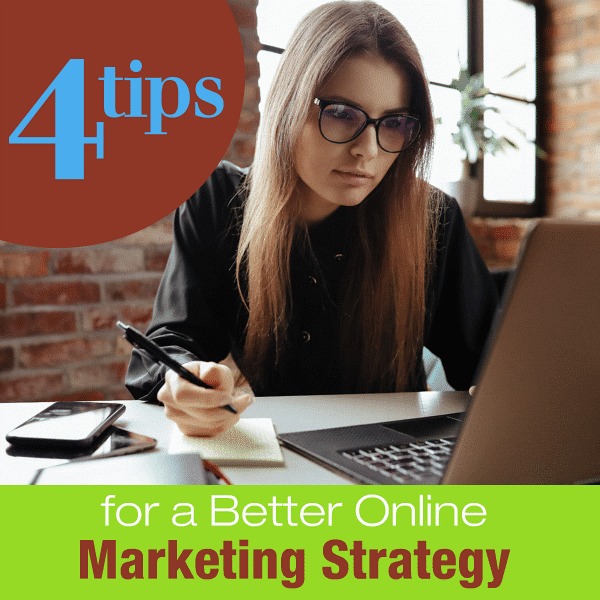 If you were asked ...
What's your online business marketing strategy, and is it effective?
What would your answer be?
If you're having trouble articulating what your specific online marketing strategy is - then we have a few tips for you.
Think About This
Business owners sometimes don't realize it, but your marketing strategy is the game plan for your sales approach.
Your game plan needs to frequently be reviewed, re-evaluated, and altered to mesh with consumer and market trends, buyer expectations, and company goals.
Audit Your Current Marketing Efforts
1) Make Sure the Basics are in Order
Website SEO full review quarterly.
Site is optimized for visibility with search engines.
Visitor behavior and popular content is tracked through analytics.
Marketing Email is automated.
Local Citations are being built on a regular basis.
All Social platforms are optimized for marketing.
Paid Search and Social marketing is being utilized, at least on a seasonal basis.
GMB (Google My Business) is fully optimized and leveraged for your business presence.
2) Set Goals and Objectives
Outline online marketing goals and objectives. On each platform, set one goal into action at a time. Each platform goal can differ. You'll want to set a specific goal for:
Each Social media platform.
Email marketing.
Website.
Internet reach and visibility.
Brand awareness.
etc, etc, etc.
3) Determine What Marketing Strategies Your Competitors are Using
Content, posts and communication style will give you an insight into techniques working for them.
Read through and study their:
Website.
Newsletters (sign-up as a subscriber).
Social media platform accounts (sign-up as a follower).
4) Make Adjustments as Needed
Review relevant metrics on all platforms every 60 days.
Realign and implement strategy adjustments to bring you closer to your goals.
Prepare to spend more time and money on strategies producing results and revenue.
Marketing Strategy Review

Unsure of how effective your current marketing strategy is?
Need help determining what your online marketing strategy should be?
Review and learn about a variety of Digital Marketing avenues to boost your business.
More to Explore:
Why Small Business Needs Both Local and Digital Marketing
Website Optimization Brings in New Customers
How SSL Affects Your Web Presence
   Return