Website Optimization Brings in New Customers

Aug

2

2021
Categories: Design,Digital Marketing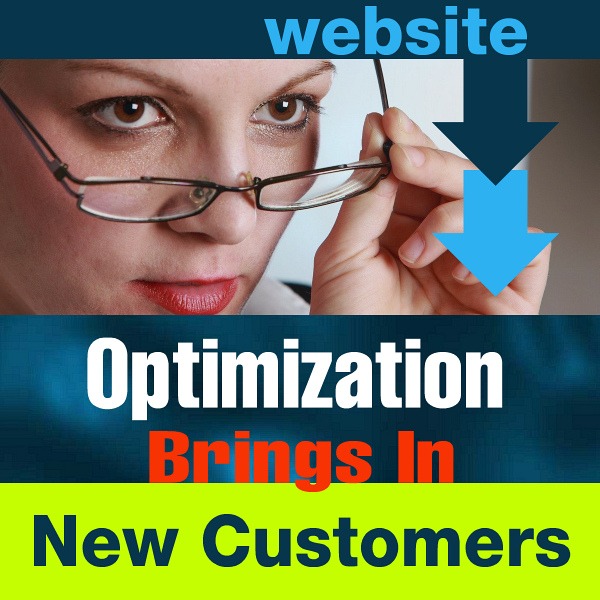 A Website is the Most Valuable Asset Your Business Has!
In order to function properly and stay on top of search engine algorithms, sites require frequent optimization.
Without frequent optimization websites don't function properly.
Sites not functioning properly fall behind in the search engines.
When websites fall behind in search engine indexing, income and goals are affected.
Ultimately you'll lose more sales than you can ever imagine.
What is Website Optimization?
Website optimization is the process of utilizing tools, strategies, and experiments to improve the user experience, and overall performance of a website.
Website Optimization Shortlist
Applies to all sites but especially ecommerce, service businesses, and non-profit organizations.
Optimize load speed.
Check for basic sitemap, SEO and indexing errors.
Research customer search words and phrases.
Optimize all images and label with descriptive file names and alt tags
Ensure each page headline structure is correctly assigned.
Be sure important and appropriate internal pages are cross-linked.
Revise titles to drive higher CTR (click through rate).
Enhance content and increase backlinks.
List site in all relevant directories, and expand citations.
If site is in Wordpress, opt for unlimited WP Hosting.
Analyze current user behavior.
Understand your target market.
Improve website usability.
Use A/B testing to develop landing pages.

Research cart abandonment and under-performing marketing campaigns.
Improve communication and campaigns by setting up an automated Email program.
Optimization is a constant monitoring process to increase visibility on search engines - resulting in more visitors, more conversions, and more sales.
Want to see how deep your website needs optimization?
Start with a professional SEO audit.
More to Explore:
Webhosts – Cheaper Isn't Better
Tips to Get Your Email Lists Popping
   Return