Customer Loyalty Tips

May

25

2020
Categories: Design,Marketing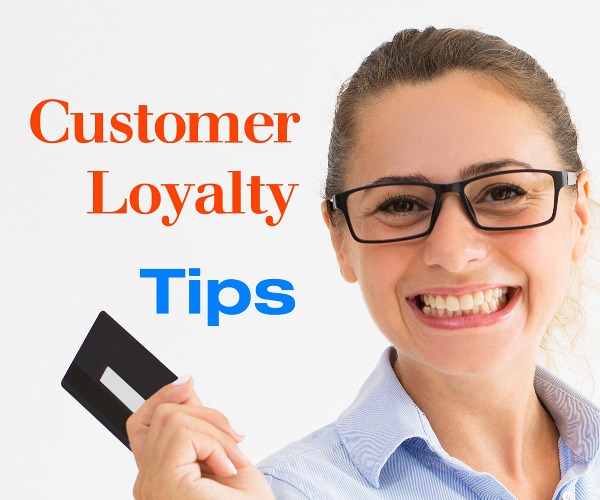 Most seasoned shoppers have their own mental list of go-to places they buy from.
Where and why we repeat shop from a particular company usually falls under a handful of reasons:
Quality

Price

Convenience

Customer Service
Make a List Of:
Who You buy from on a regular basis, and Why You make repeat purchases from the same place.
Compare your business to places you buy from repeatedly.
How do their attributes contrast to your business?
What are these businesses doing that you can adapt to your business niche?
Set Yourself Up as the Go-To Shopping Destination by Considering These Tips
Reduce Your New Customer Acquisition Costs
It costs a business far more to acquire new customers than it does to nurture existing customers. Once you decide to spend money reaching out to new customers, be sure your marketing strategies include retention of existing and repeat customers.
Establish Social Media Customer Service Responsibilities
People online want questions and inquiries answered quickly. Determine response procedures. Assign individuals within your company to provide customer service coverage to your social media accounts, so when a question comes in – someone will be available to respond.
Website ChatBot
Install an intelligent ChatBot on your website to answer standard inquiries with personalized messages.
Create a Website Customer Q & A Center
Partition off a section of your site to address information your customers are likely to want/need. Also consider including content to help people use or learn about your product with tutorials, demos, instructions, etc.
Offer an Incentive Customer Loyalty Program
Spread customer appreciation while rewarding loyalty. Create your own "loyalty program" guidelines or use an established model which can be adapted to products and services:
Points System: The more you spend, the more reward points are accumulated.
Paid Program: Pay a monthly or annual fee to become a VIP member.
Charity Program: In addition to earning rewards and VIP benefits, people can choose to donate their rewards to a specific charity.
Community Program: Offer redeemable rewards along with an online community where customers can interact with each other about your products, and sign up for exclusive events.
Subscription Program: If your product/service is applicable, offer it on an incentive-subscription basis.
If a customer loyalty program is appealing to you, your web specialist can assist with programming a reward program into your website.
Offer Customer Assistance
Once the sale is made, provide a line of communication extending training and/or help with products for existing and new consumers.
Ask for Customer Feedback
Every once in a while ask "what can we do better?"
People won't hesitate to tell you their thoughts. Incorporate valid comments and communicate to all customers in an Email campaign explaining changes your business has made, such as:
We're now offering:
More Colors, More Sizes

Free Shipping

More Shipping Options

Free Gift with Each Purchase

Expanded Service Hours

Emergency Service

etc, etc, etc
Keep in Mind:
Profitable businesses don't happen overnight. Success and profits are based upon diligent attention to detail, and never-ending refinement of effective marketing strategies for the niche you're selling to.
More to Explore:
Create a Strong Brand Identity
Online Reputation Tips & Tools
Marketing Automation Increases Sale

   Return