Get On Board with Social Media Automation

Jun

15

2020
Categories: Social Media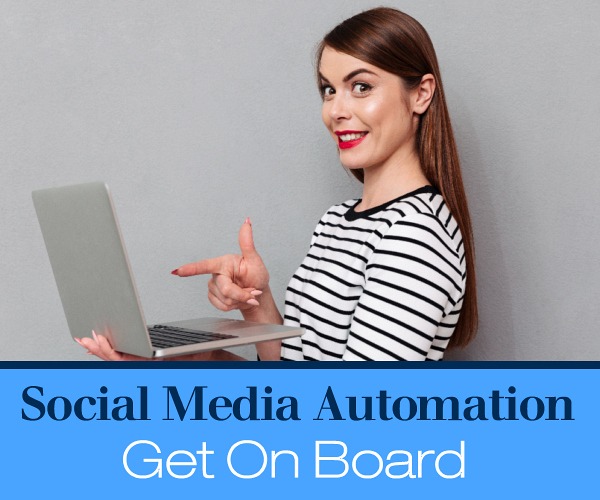 How much time do you spend in a week jumping between all of your Social media accounts?
Let's learn what Social Automation is, how it can save you time, and grow your Social media accounts.
What is Social Media Automation?
A Social media automated platform lets you post, respond, analyze, and monitor multiple accounts from one location.
Perks of Automation Include:
Ease of use.

Post and content advance scheduling.

Implement Social media Ads across all platforms.

Performance and engagement statistics at a glance.

Devote more time to personal interaction with followers.

Develop content and post strategies to ensure an effective flow.
Popular Social Media Automation Platforms Include:
Buffer
up to $99 per month
Buzzmo
$79 - $499 per month
Constant Contact
$20 or $45 per month
Hubspot
$40, $800 and $3200 per month
Hootsuite
up to $599 per month
Sprout Social
$99 - $249 per month
Why We Like Constant Contact
From one dashboard you can:
Connect your Social profiles.

Post Social content to Facebook, Instagram, LinkedIn and Twitter networks.

Monitor and Respond to messages, mentions and comments.

Plan and Post your Social content in one central calendar, plus see suggestions for your industry.

Learn who your audience is and how involved they are with your Social campaigns.

Generate Leads and turn Facebook traffic into subscribers and customers with Lead Ads.

Grow your Business by targeting the right people at the right time with search engine Ads on Google.
Several ways you can use Social media and Email from within Constant Contact:
Share your Emails on Your Social media pages.

Promote your Social media pages through Your Emails.

Grow your Contact List through Social media.


Advertise your Business/Organization through Social media.
Connecting with your followers on Social media reminds them what you have to offer, who you are as a Brand, and how you're keeping relevant. How great would it be to send your Email Campaigns, manage your Social media accounts, and implement Ads all from the same platform?
Give Constant Contact a test run today.
Unlock your business potential with a free 60-day trial. No credit card required.
More to Explore:
Social Media Tools at Constant Contact
Get Local with Your Email Marketing
   Return