How to Create Unique Custom Facebook Frames

Aug

20

2018
Categories: Social Media
Using custom Facebook Frames will give a unique twist for your business page and/or to share images with your followers. Great to use for personalizing profile photos, page photos and for business event frames.
To begin, Visit: https://www.facebook.com/fbcameraeffects/home/
Sign into Facebook.
In the upper Right corner area, Click "Manage Effects", and then Click on "Open Frame Studio":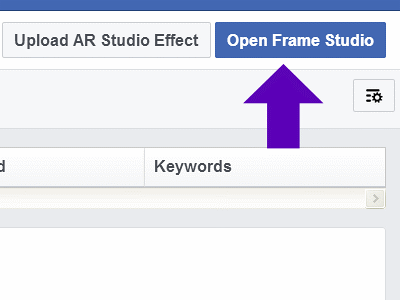 Or if you see the image below, Click "Create Frame":
Click "Get Started":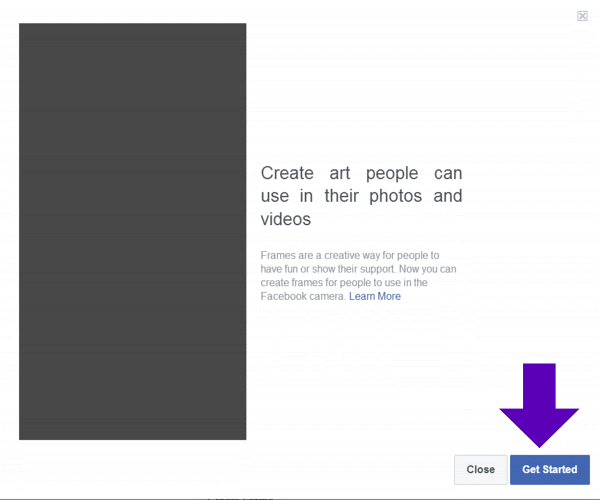 A popup window appears, you'll want to follow the prompts:
Upload Art: Upload PNG's with a transparent background. You can upload multiple PNG's at one time.
Your image will automatically be positioned to work best as Portrait, Profile, and Landscape:
Hover over each of the Preview Formats to see how your image will appear on mobile.
Portrait: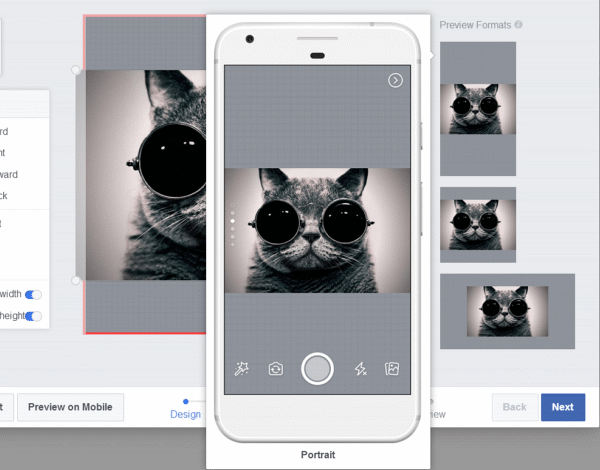 Profile: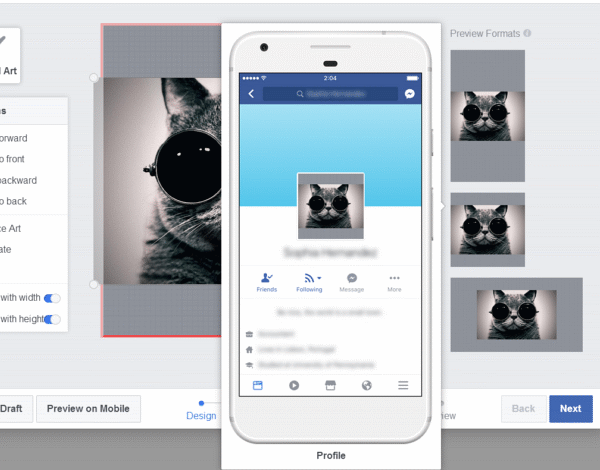 Landscape: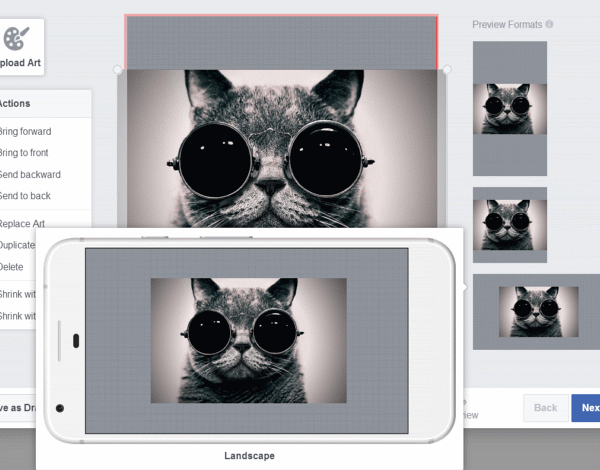 Locate "Details" along the bottom, and Click: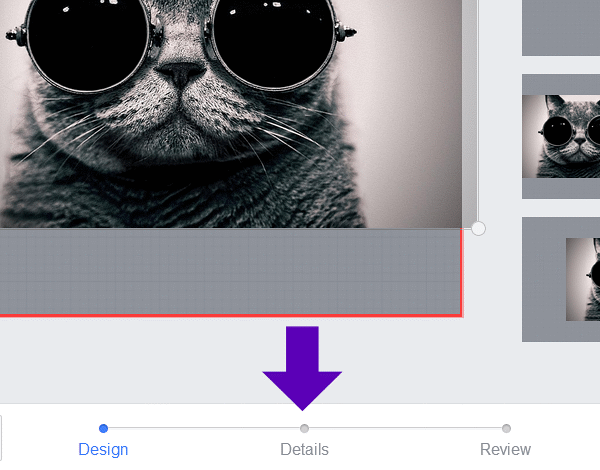 Type in the image Details:
Name
Location
Schedule
Keywords
Located along the bottom, Click "Review":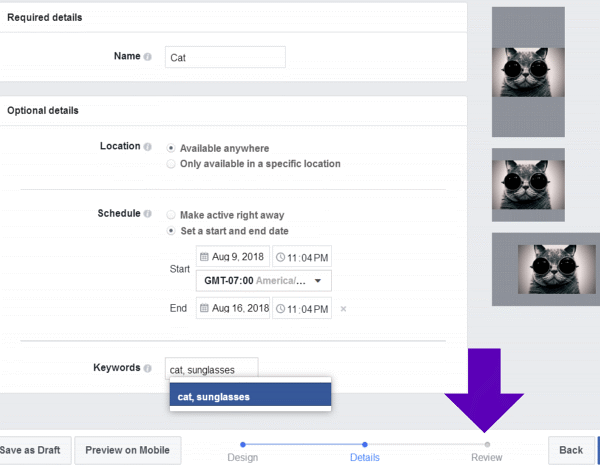 Click "Preview in Mobile" to save your effect and send a notification to your phone to preview it in the camera: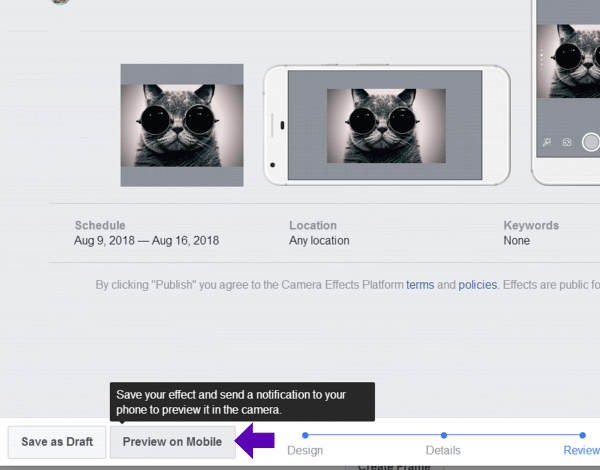 Or Click "Publish":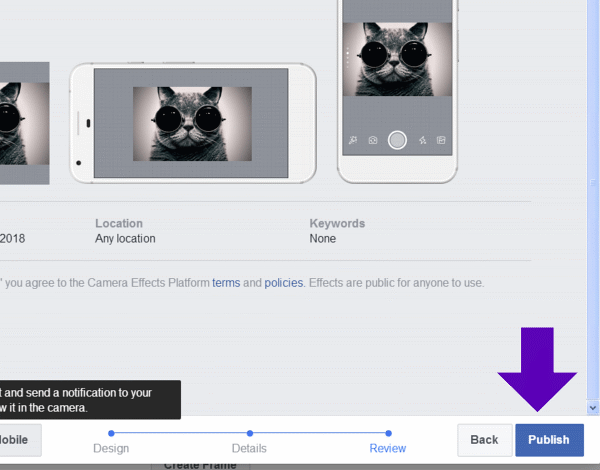 Use your favorite graphic program to add fun or pertinent detail to your photos/images.
Example: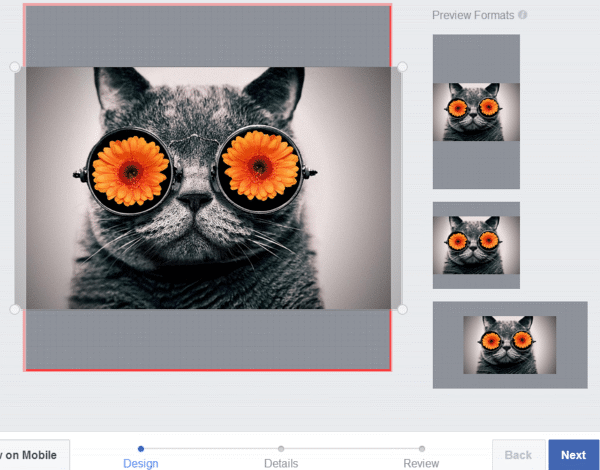 Image Frame Guideline Restrictions. You May Not:
Promote illegal products.
Promote drugs, tobacco, weapons and things related to these.
Promote gambling.
Promote "adult" products and services, including use of nudity or suggestive positions.
Infringe copyright, trademarks and privacy of others.
Be shocking, sensational, discriminatory or harassing.
Use low-resolution elements.
Exploit political or social issues for commercial purposes.
Use non-existing functionality like play buttons.
Use scannable codes that link off Facebook.
Does not use photographs of people, real or fictional.
Have commercial or ad-like content.
Use logos or watermarks for most groups without prior permission from Facebook.
Complete Camera Effects platform policies:
https://www.facebook.com/legal/camera_effects_platform_policies
Frame Studio for Developers:
https://developers.facebook.com/products/frame-studio
   Return