How to Make Your Facebook Cover Photo Clickable

Oct

2

2017
Categories: Social Media
When a person visits your Facebook page and clicks on your Cover Photo, the photo will open up to display a Description.
When you first add a cover photo to your Facebook account, or whenever you change your cover photo, you have the ability to add text and html link codes (hyperlinks) to the Cover Photo Description.
This marketing opportunity is often overlooked , as you can add a link(s) to:
Your website
Your Social media accounts
An ebook you just published
A new product you've debuted
A new service you're offering
A contest or promotion you're running
Etc, etc, etc
A nice perk, is whenever a Facebook Cover Photo is changed, it's announced on the FB newsfeed.
Instructions for Making Your Facebook Cover Clickable:
Sign into your Facebook account.
Click on 'Change Cover', or 'Add a Cover Photo'.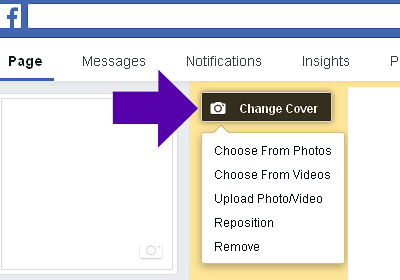 Add your Cover Photo.
Click on your new Cover Photo.
A new window will open, and a box will appear on the Right side of your screen.
Click 'Add a Description'.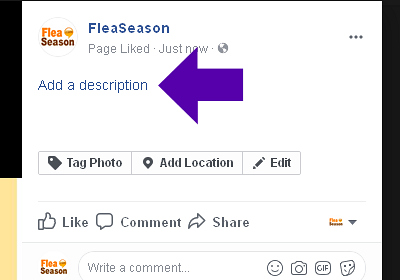 Type in your desired Text and hyperlinks into the Add a Description field.
Click 'Done Editing'.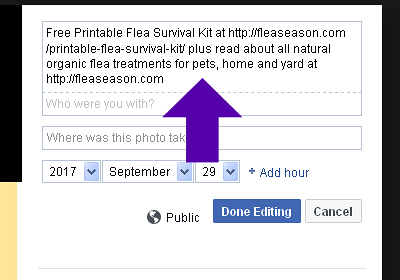 Your Description will appear displayi the text and links you just entered. Click the 'Edit' button if you need to revise.
Click the 'X' in upper Right corner to close the window.
Note:
The Cover Photo is not an instant click to a specified URL. What you're doing is prompting viewer interaction to click on your Cover Photo. Then your personalized text and clickable links will be noticed - prompting the reader further to visit your website, or destination of your choice.
   Return