How to Merge or Delete a Duplicate LinkedIn Account

May

13

2019
Categories: Marketing,Social Media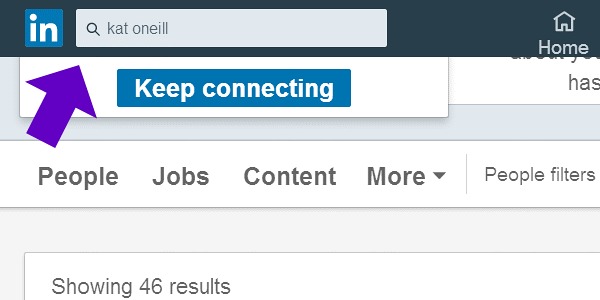 Sometimes we receive connection requests from people we already thought we had a connection with. If we in fact already do have a connection with that person, and they're sending another request – it's because they have more than one LinkedIn account.
How Might a Duplicate LinkedIn Account Happen?
The most common reason a duplicate LinkedIn account occurs is when a person receives an Email invitation to join LinkedIn, and sets up another account using an Email address not associated with the already established profile.
WahLa! Another LinkedIn account is in the system for the same person.
Why Having Only One LinkedIn Profile is a Good Idea
Maybe some people aren't bothered by having more than one account, but there are valid reasons to have only one profile on LinkedIn.
If you're a business or representing a business, the main reason for having only one LinkedIn profile is for Search purposes.
When a Search is performed for your business, company, product, or service - people are able to connect with you straight-away, they don't have to guess or spend time looking through duplicate profiles to figure out which account is the one they want to follow-up with.
Not to mention the confusion created managing connections when you have multiple profiles/accounts.
How to Determine if You Have More Than One LinkedIn Profile
Sign on to LinkedIn.
Enter your Name in the Search Box: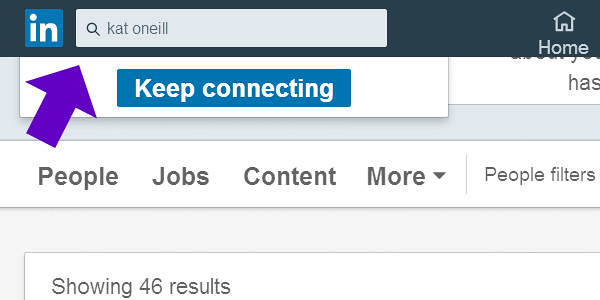 View the Search Results.
The profile displaying a "You" icon next to your name is the account you're currently signed-in with.
A profile showing your information without the "You" icon is a duplicate account.
This example exhibits duplicate profiles: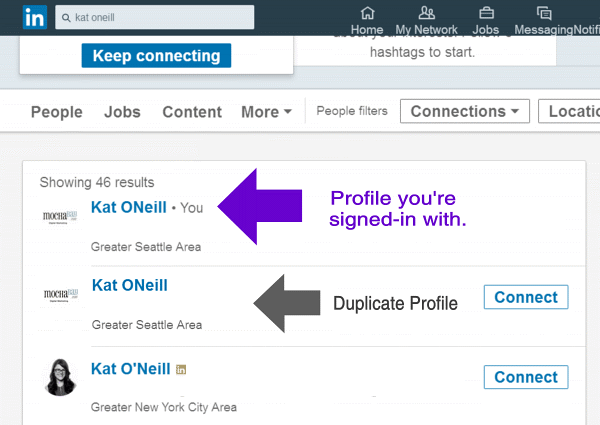 Merge or Delete a LinkedIn Account
To Merge a duplicate profile, LinkedIn will assist you with process.
Go to this LinkedIn webpage and scroll to mid-page:
https://www.linkedin.com/help/linkedin/answer/1275/merging-or-closing-duplicate-accounts-on-linkedin?lang=en
Click the option that best suits your situation, and LinkedIn will guide you through the Merge process: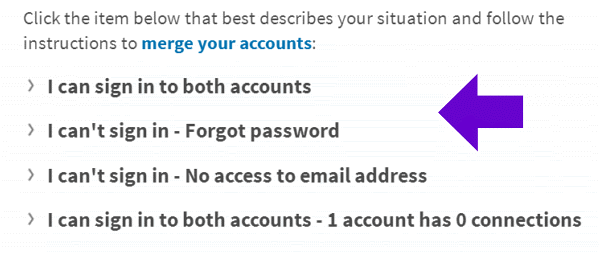 To delete multiple accounts with connections, and transfer all the connections to one account, then close the other, you'll first want to sign on to LinkedIn, and navigate to the Account Management area.
To reach Account Management, Click Settings & Privacy, located under your profile image circle: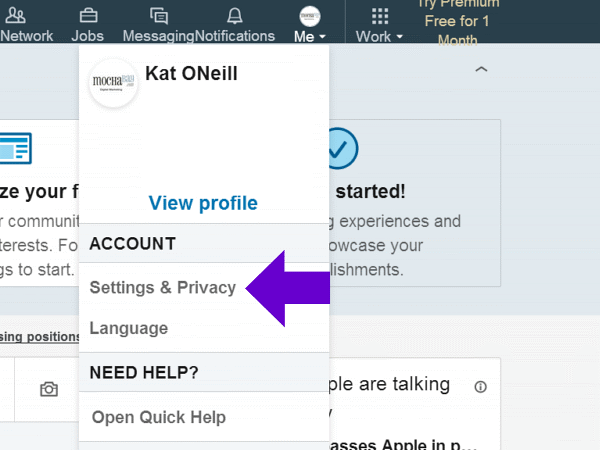 Click "Account":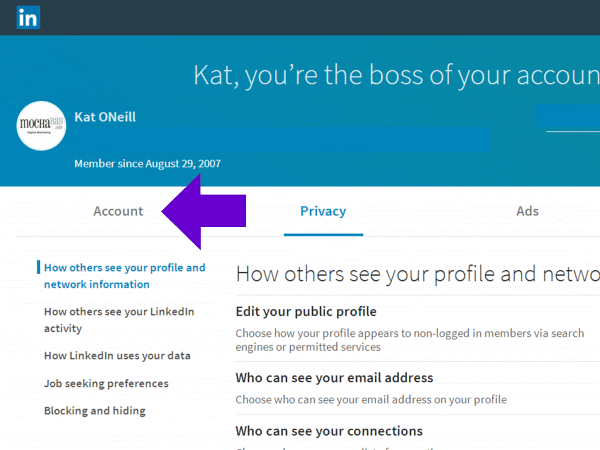 Scroll down the page until you see: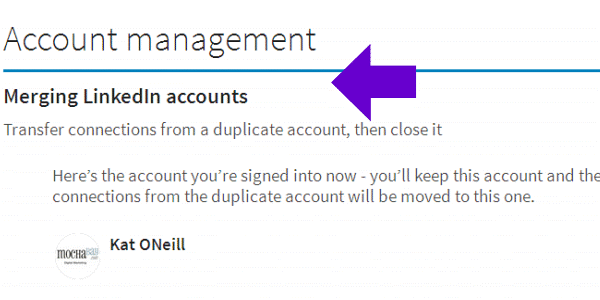 Enter your Email for the duplicate account:
If you've forgotten that other Email, Click "Having Trouble?" to recover it.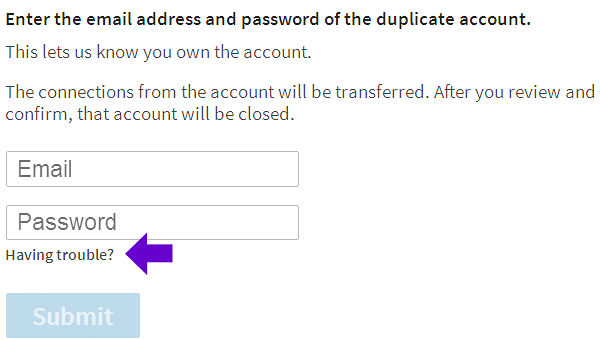 Once that Email for the duplicate account is entered, LinkedIn will walk you through the process to transfer connections and close the duplicate account.
   Return