Garbage Traffic Getting You Down? Trash It!

Oct

21

2019
Categories: Design
Every day your website receives traffic from sites that skew your statistics. Best practice is to block these URL's so your reports are not diluted by referrer spam.
Here we show you how to block referrer spam sites using Google Analytics.
Block the Bots
Sign into your Google Analytics account.
Create a new filter view:
Click on "Admin", located in the Left navigational column.
Click on the Dropdown menu, located in the upper Right column under "View".
Click to "Create View":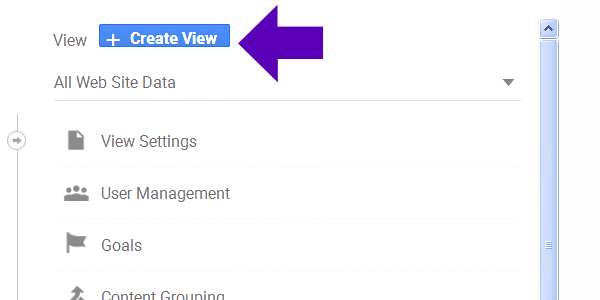 Name your New View and Set your Reporting Time Zone.
Click the "Create View" blue button.
Click "View Settings".
Analytics provides a time-saving setting (over manual blocking) to block known Bots, and is regularly updated.
For your new view only, select the "view settings" option and click the "Bot Filtering" checkbox to 'Exclude all hits from known bots and spiders' as shown below: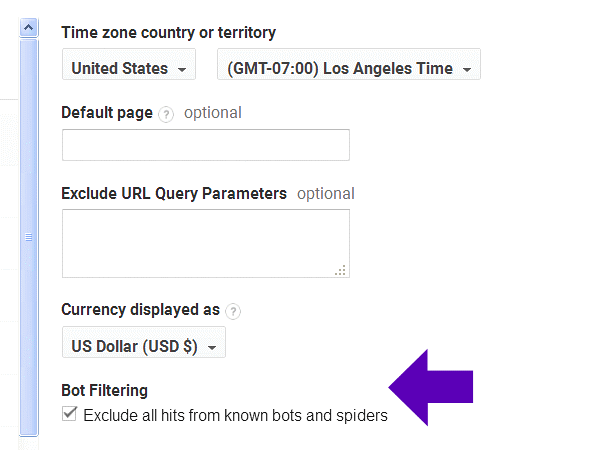 How to Add Spam Referrers Manually
It's possible for high volume referrers sending traffic with low or no quality traffic to slip through the Google Bot filter.
To check for these type of sites:
Click on "Acquisition" > then "All Traffic" > then "Referrals", located in the Left navigation column: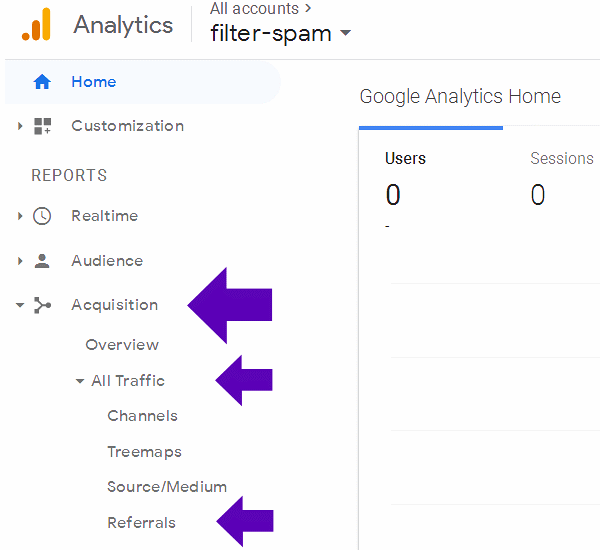 Set the Data Time Frame, located upper Right, for the past 30 to 60 days:
Sort the "Bounce Rate" data as Descending to bring the 100 percent bounce rate to the top.
Click on "Bounce Rate":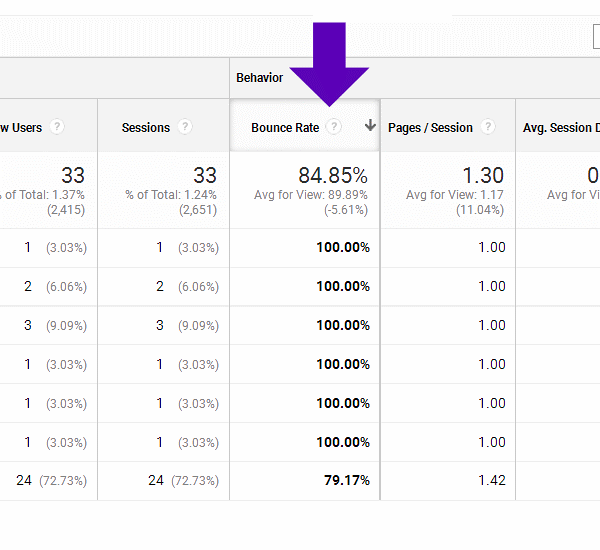 Review the List of Referring sites, and make a list of the ones you feel are spam.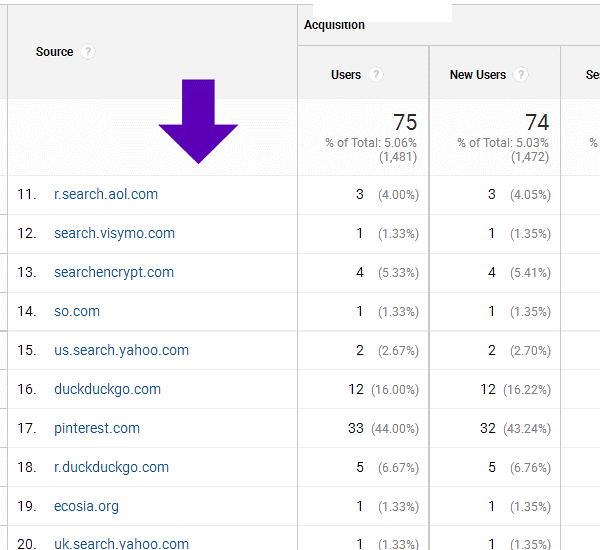 Review your List.
You'll only want to block the TLD (top level domain).
Example:
429d3.blacktie.com
blacktie.com/risqué-site/
Referral spam sites can have variations of the primary domain name. On the above, the TLD would be: blacktie.com.
Create a Custom "Bad Referral" Filter within the View already set up:
Click "Admin".

Under "View Settings" > Click "Filters".

Click "Add Filter.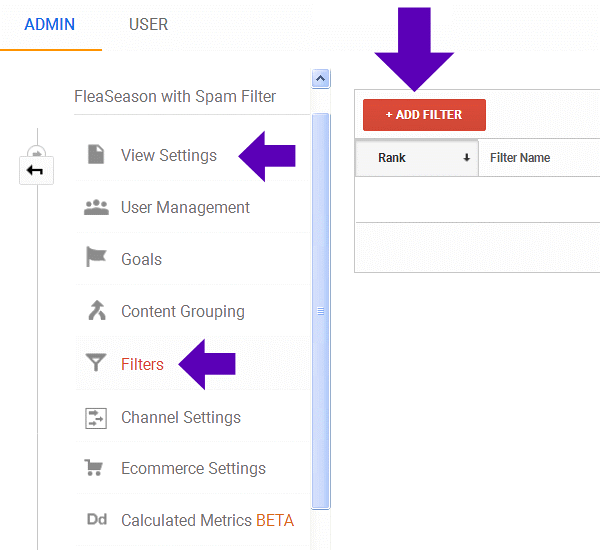 Enter a Filter Name.
Under "Filter Type" > Click on "Custom".
Under "Exclude" > "Filter Field" choose: "Campaign Source".

Under "Filter Pattern" > Enter the domains you want to exclude in the box.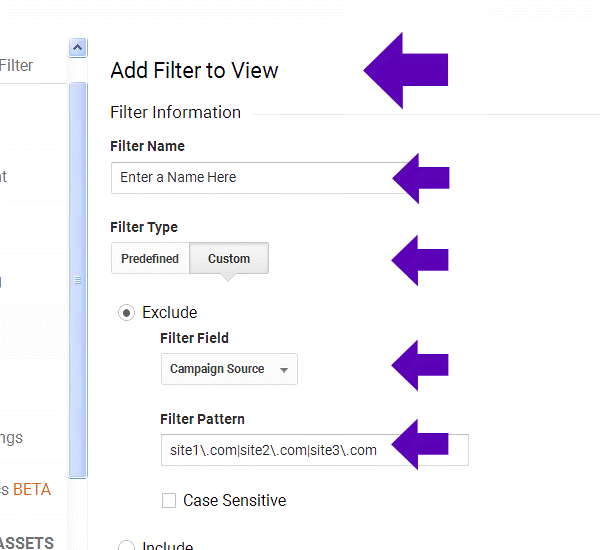 Why use Campaign Source, under "Exclude"?

Selecting "Campaign Source" will filter out the spam traffic with or without the HTTP value. If you select "Referral", the filter won't affect the referrer spam URL's because they normally don't have the HTTP referrer value.
How to Exclude Multiple Domains
Example:
Use the pipe bar as the separator: |
site1\.com|site2\.com||site3\.com|site4\.com
Don't use the pipe bar | to End the filter URL sequence. Doing so will exclude all referral sources.
Example from Google:

Reminders
Never create Filters at the main account level, always create a New Filter so you have the option of deleting.
Test your Filter at regular intervals and update as needed when you discover new spam domains to exclude.
More to Explore:
Adding a New View in Analytics, Google Support:
https://support.google.com/analytics/answer/1009714?hl=en
About Views in Analytics:
https://support.google.com/analytics/answer/2649553?hl=en
Filter Domain Referrals, Google Support:
https://support.google.com/analytics/answer/1034842?hl=en
   Return