Is Your Small Business Ignoring Google Analytics ?

Nov

15

2021
Categories: Digital Marketing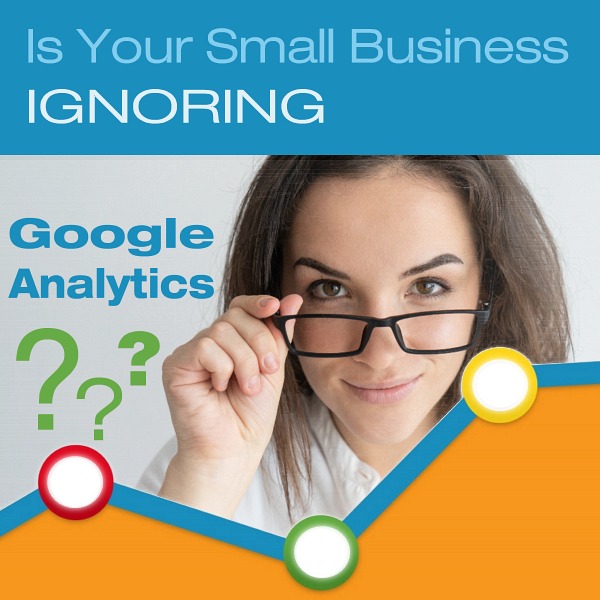 How often do you check your Google Analytics data?
Were you going to set up this free tool, but never got around to it?
Do you use Google Analytics reports to tweak your marketing strategy?
Did You Know?
Google Analytics, serves up comprehensive insight reports so business website owners can make strategic decisions based on accurate and real-time data.
Order Google Analytics Installation
Set Up or Sign In
If you're just getting started with Analytics, you'll want to add a property (website).
Google will give you a tracking id, known as a Global Site Tag. That code is added to all webpages of your website.
Once the Global Site Tag code is placed on all website pages, data collection begins.
Google Analytics delivers deep insights into what's going on with a particular website, and here we'll cover a few key data sections that small business owners should be reviewing on a regular basis.
Look at the Demographics
Navigate to the 'Audience > Demographics' tab located in the left-hand column menu.
Focus on specific site visitor information:
Age.
Gender.
Interests.
Geo location.
Behavior.
Type of device used.
You'll see visitor start pages: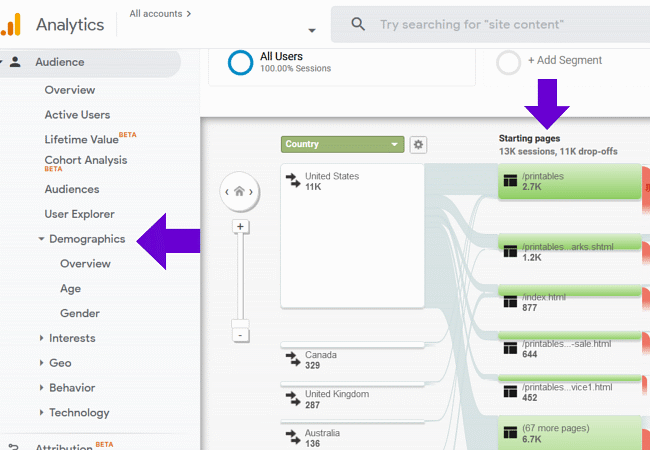 Displayed on this page are also the first, second and third page interaction pages: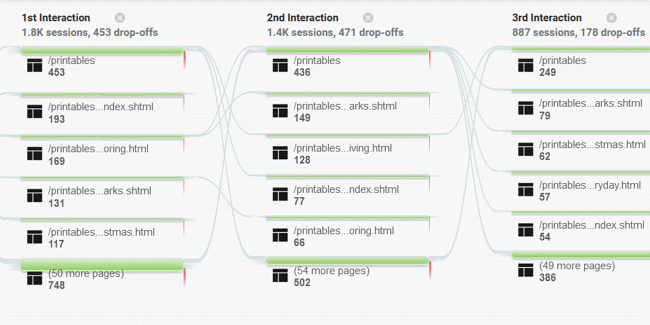 Look at the Traffic
Navigate to the 'Audience > Overview' tab located in the left-hand column menu.
You'll see basic traffic info and numbers revealing total visits, repeat visitors, visited pages, length of visit, and number of pages visited. Upper right corner, you can configure a Date Range for a specific time period.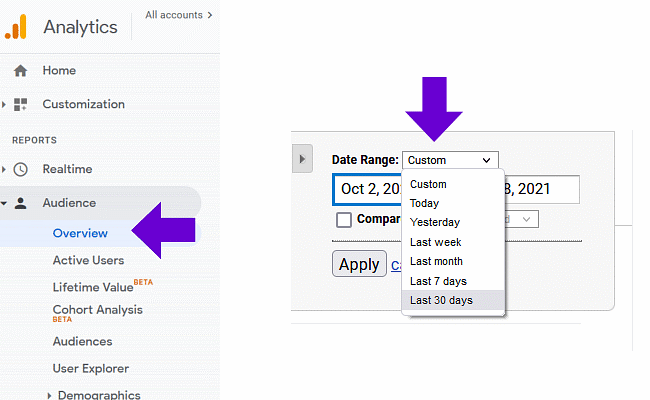 Look at Visitor Behavior
Paid search ads, social media and email marketing will get people to your website, but you need to know what they're doing while on the site.
The Behavior data tells you what visitors are doing and what they're interested in. Analyze the data to get a feel for which content topics your visitors spend time on, and are most interested in.
Navigate to the 'Audience' > 'Behavior' tab located in the left-hand column menu.
You can select New Visitor and Returning Visitor, and then drill-down for each. Additional choices are Frequency and Recency, and Engagement.
Navigate to 'Behavior' > 'Behavior Flow' tab to view landing pages, and in-depth page activity: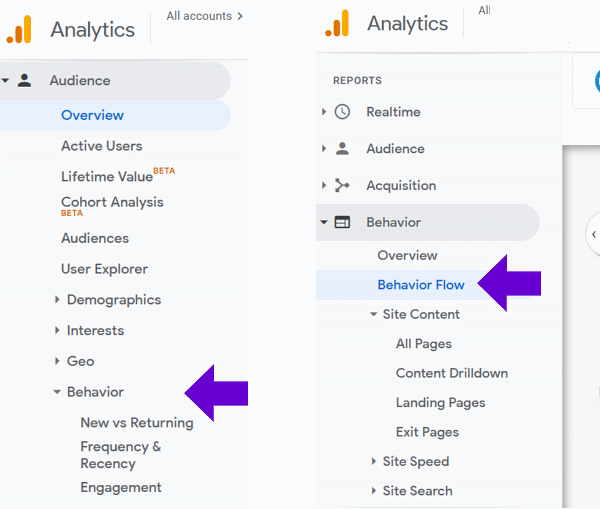 Navigate to the 'Behavior' > 'Site Content' > Content Drilldown' tab located in the left-hand column menu.
You'll see top visited pages, expanding to view how many times each page was exited.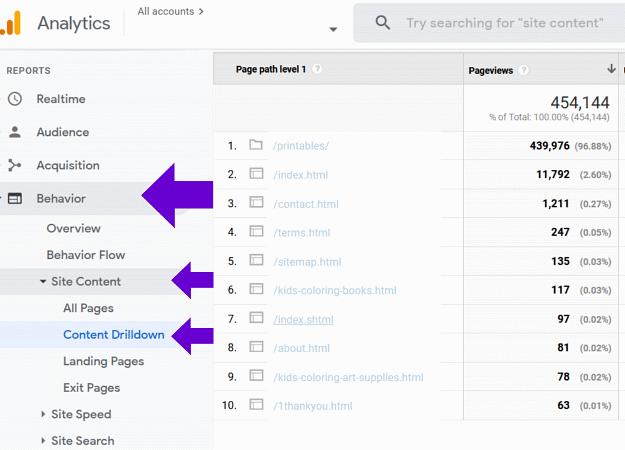 Look at the Traffic Source
Most small business marketing efforts are spent on external platforms trying to get people to their website. Inside Google Analytics, you can track which marketing channels are sending traffic to your site. This data also gives you an idea if your marketing efforts are in alignment with your goals.
Navigate to the 'Acquisition' tab located in the left-hand column menu.
From here select which channel data to view, including Google Ads, Social, and Campaigns.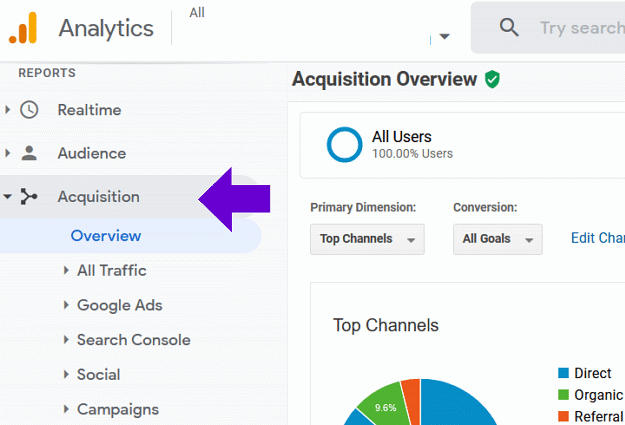 Additional Analytics information from Google.
More to Explore:
Let Us Set Up Your Google Analytics
6 Google Marketing Tools for Small Business Owners
How to Access and View Google Analytics in WordPress
   Return