Is Your Website Optimized for Voice Search?

Mar

23

2020
Categories: Design,Marketing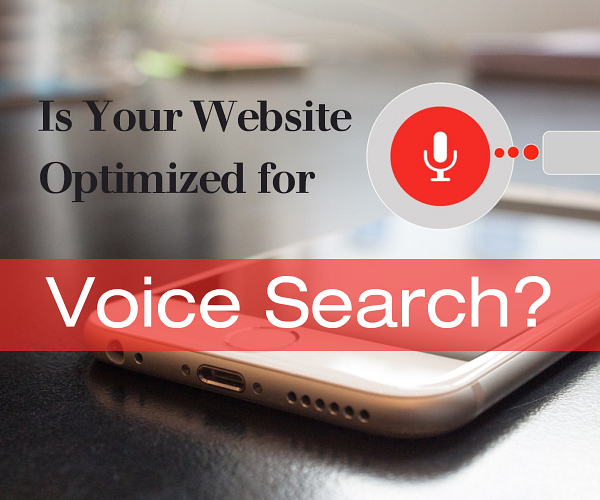 More and more people are making use of mobile personal assistants (voice technology) such as Bixby, Siri, Alexa, Google Assistant, etc.
Voice Search is becoming more prevalent because a voice query is much faster than typing words, and the results are returned rapidly.
Businesses need to focus on Voice Search to make sure they're not left out of search results.
Optimize a Website for Voice Search:
Switch to Using Long-Tail Keywords
Voice queries contain conversational words and most often use action-based keywords. Long-tail keywords woven throughout website content helps search engines identify the most relevant information to offer in their search results. Long-tail keywords are specific and targeted.
One tool that's helpful is AnswerThePublic, https://answerthepublic.com/ . It generates a list of search questions in an image called a search cloud. Just enter a keyword for results.
Check Google Analytics for keywords and search terms people use to find your website content and business. Google is expected to soon separate "voice search" reporting in their analytics.
Use results from both of these tools to include into your website content.
Convert Queries into Questions
Think how people might refer to your business, services or products. Your keyword phrases should be based on how other people might talk when asking for directions, product/service information, etc - when entering a Voice Search.
The majority of Voice Searches are based upon: What, Who, How, When, Where, so include these words whenever possible in your content and keywords.
Fully Optimize Website Content
Create Local-specific webpages that contain more than just an address in the footer of the page.
Use photos and creative visuals specific to your Local area with keyword alt-tags, and text descriptions.
Create service and product pages that include testimonials in the form of comments or experience stories from customers, along with Local identifiers.
Create specific webpages and Blog posts that answer common customer questions. Think about questions you've received in the past - use those to create phrases and keywords for content throughout your site.
Optimize existing site content and product/service pages so they're Voice Search friendly.
Review each page of your site to be sure it doesn't read like a text book, but rather a conversation.
Site Has to Be Mobile-Friendly
Google recommends a responsive web design. Run your site through the Google Mobile-Friendly Test Tool
to learn if your website complies with Google's guidelines: https://search.google.com/test/mobile-friendly.
Convert over to a mobile-friendly design if needed.
Claim, Optimize and Keep Current Your Google My Business listing
Be sure your Business name, address, and phone number (NAP) are correct.
Include the area code in the phone number.
Use the introduction to optimize what your business is about, describe services and/or products, etc, etc.
Associate your listing with relevant categories.
If you'd benefit from an objective view of your website to determine if it's fully optimized for Voice Search, reach out to your web specialist. They can analyze it, make recommendations and even optimize it for you.
More to Explore:
Is Your Business Floating or Treading Water?
7 Online Marketing Musts for Businesses
Quick Tips for How Service Businesses Can Improve Their Listing on Google My Business
   Return