Open Sesame - Re-Engagement Email Strategy

Apr

27

2020
Categories: Email Marketing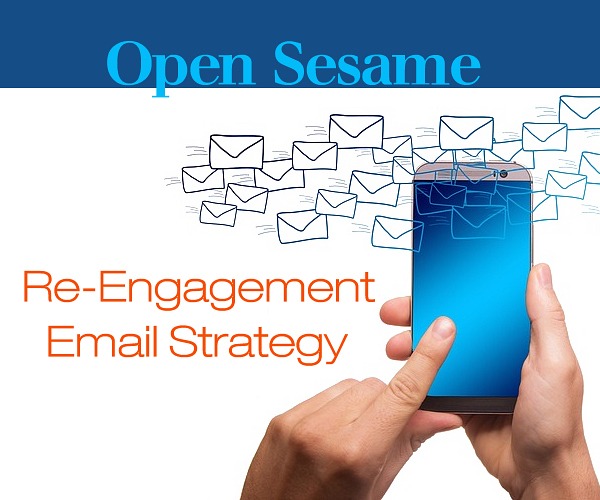 Are your Emails not being opened?
Due to the sheer volume of emails people receive on a daily basis, it's reasonable to assume not even half of them are opened, much less read.
It's normal for a percentage of Email Subscribers on your lists to lose interest and stop opening Email from your Business – but if months go by with zero engagement click-throughs, then that becomes an issue on several levels.
An accepted non-engagement Email strategy is to send out a dedicated message to those dormant Subscribers who've not engaged with your Email for a pre-determined time period (3-months, 6-months, etc). Your message goal is to re-engage these Subscribers as active customers/clients.
Suggested Re-Engagement Email Content:
Subject Line
You're not going to use a Subject Line that says "You Aren't Opening Our Emails" and you aren't going to tell people they're wasting your time and resources – so it's best to use friendly phrases such as "We Miss You" or "We Care About You" as an intro.
You can also use humor to initiate re-engagement – maybe use "Are You Ignoring Us?, "Did We Offend You?", "Did We Do Something Wrong?" … you can probably think of more creative Subject Lines that best reflect your Brand.
Content
Exclusive Deals - Often, the best way to re-engage Subscribers is to offer them an exclusive deal, while bringing attention to product/service improvements, new products/services since the last Subscriber engagement.
Pick One Free Offer – Give the Subscriber an either/or offer between two free perks. Might be a free download, or a 10% off coupon only good until the end of the day. Be creative.
Ask a Question – Do You Still Want to Hear from Us?

Present a feature list of everything an inactive Subscriber may have missed in the past few months. Remind them of free delivery, free shipping, your excellent customer service and return policy.
Non-profit organizations can ask Subscribers to repeat past generosity, and also give them the option to adjust their Email Subscription or frequency.
Ask idle Subscribers what they need from you and your Business to bring them back on as a customer.
Always include the option to adjust Email preferences using a Call-to-Action (CTA) button.
How Businesses process static Subscribers can make the difference between lost sales, and cultivating long-term buying customers. Ask questions, make new offers, take your content to the next level, make the effort to try new ways of getting your old customers back.
More to Explore:
4 Tools that Help Small Business Do More Business Online
Tips to Increase Your Online Sales
Is Your Business Floating or Treading Water?
   Return