Take a 2 Minute Instagram Quiz . . . And see how much you really know!

Feb

25

2019
Categories: Social Media
Instagram has steadily been evolving into a viable platform for Business owners to establish their presence and cultivate new sales. Learning as much as you can about Instagram helps you to make better posting and advertising decisions.
Let's see how much you know already:
How many Monthly Active Advertisers are on Instagram?

What Percentage of Instagram Users Actively Follow a Business Account?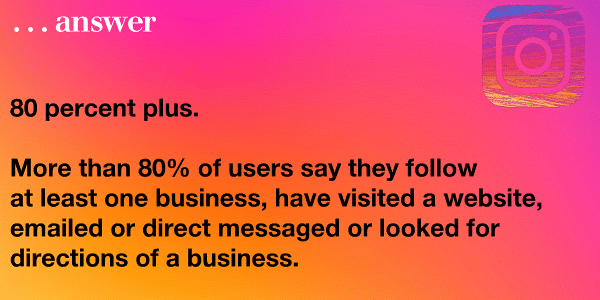 What's the Main Reason People Say They Unfollow Brands on Instagram?

Which Business Instagram Account Do You Think will Achieve the Highest Engagement Rate?
The Brand that posts three times per pay to an audience of 100k+ followers averaging 3000 likes per post?
Or
The Brand that posts once per day to an audience of 2500 followers averaging 400 likes per post?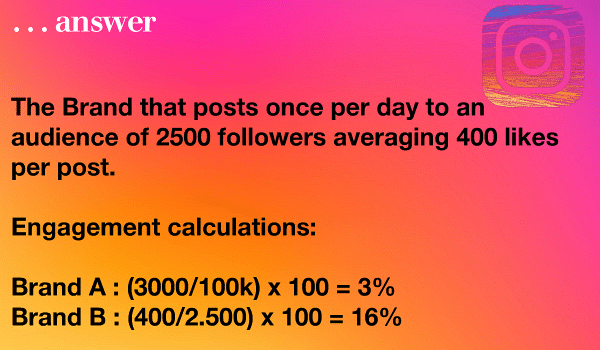 As of April, 2018 – Which New Element Could be Added to an Instagram Bio?
Choose from: Emojis, Location, Hashtags#, Links, Captions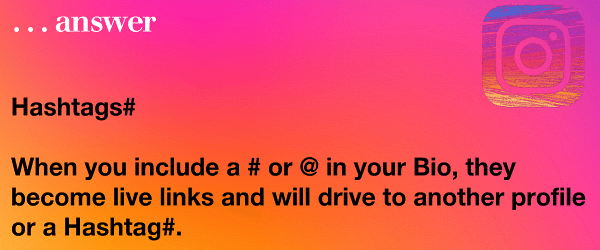 Can Anyone Add Links to Instagram Stories?

What is the Most Important Element that Helps Businesses Receive More Engagement on their Posts?
Is it: Filters, Mentions, Location or Hashtags#?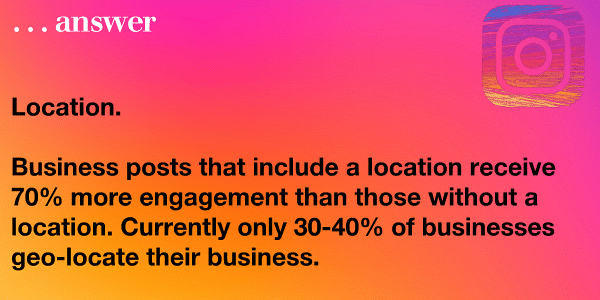 What is the Most Widely Used Instagram Ad Format?
Is it: Stories Ads, Video Ads, Single-Image Ads or Carousel Ads?

Businesses are Allowed to Tag How Many Products on a Shoppable Post?
Is it: 5, 10, 15 or 20 products?

What's the Maximum Number of Photos that can be Added to a Carousel Ad?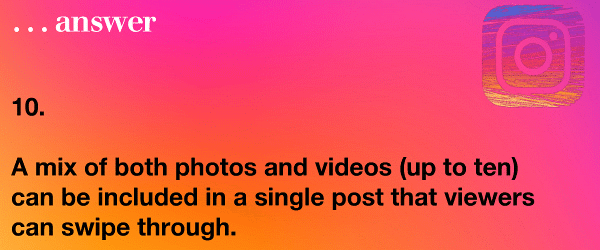 When You Follow More than 160 Accounts per Hour on Instagram, What Happens?
Is it: Your Instagram account is blocked for two days, Your account is banned for 24 hours, or Nothing Happens.

What's the Recommended Number of Hashtags# to Use in a Post?
Is your answer: 1-3, 4-10, 11-20, as many as you want.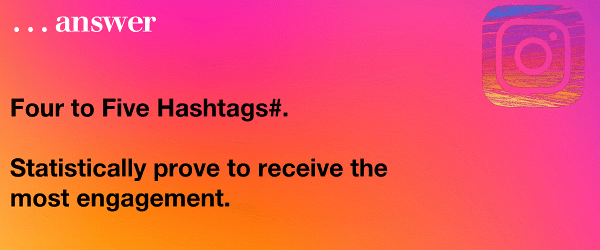 Instagram Business Resources:
Instagram Support for Business,
https://business.instagram.com/
Instagram Tools for Business,
https://help.instagram.com/307876842935851
   Return