Tips to Increase Your Online Sales

Mar

30

2020
Categories: Design,Marketing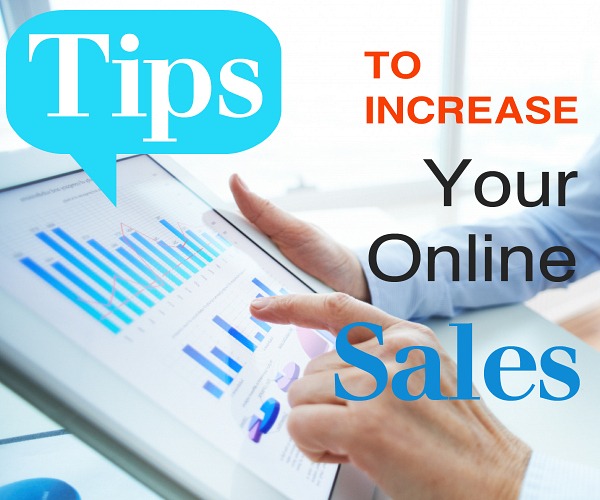 We've got a few proven tips that help to increase website sales.
Let's see how many you already use!
TIP: Display Trust Icons on the Checkout Webpage
With so many questionable vendors online, it's more important than ever to build trust with potential buyers with their first visit to your website. On your checkout page, briefly describe your site's security measures. Include a link to the full Security disclosure.
Display a Certified Trust badge (sometimes referred to as a Seal). Trust badges most often indicate security features are in place to keep credit card information and personal information safe. When you've shopped online you've seen icons for SSL (Secure Sockets Layer) which indicates encryption of certain information sent over the web.
TIP: Offer a Money-Back Guarantee
People who are undecided about a purchase can be leveraged into buyers by extending a Money-Back guarantee. Indicate a timeframe for returns.
Offering a Money-Back guarantee will bring buyers back to your site again and again because they know they can trust your company to "make it right" if they're not happy with their purchase.
Satisfied customers are repeat buyers.
TIP: Make Your Contact Information Visible
Not easily finding specific detailed Contact Information on websites (when they're thinking of making an online purchase) is a common frustration of potential buyers. If a site just has a contact form, or buyers have to leave their shopping cart to find the contact information – sales are lost. Many people want to talk with a sales representative prior to the actual purchase.
To generate more sales have a phone number, full address and an Email address visible on every webpage, including the shopping cart pages.
TIP: Combine Testimonials with Photos/Images
Effective Testimonials include a photo of the person giving the endorsement. Images and information about the people whose words you're publishing translates to a Testimonial that isn't fabricated, and one people may identify with.
TIP: Mention Products/Services Currently Most Popular
It's the nature of people to want what others have – it's a psychological thing. Pointing out items that are "most popular" translates the feeling that others have purchased it - so it must be good, and also a sense of community for the buyer. Feature items trending, seasonal, new and most purchased.
TIP: Offer Live Chat
While your website's FAQ should answer most questions, offering a Live Chat on your product/services pages will give people the opportunity to ask a question and get an answer almost immediately. This one tool has been proven to increase sales.
TIP: Make the Checkout Process Fast and Simple
Simplifying the checkout process is a key step to growing online sales.
Remove extra steps.

Include all details on one page.

Sequence options.

Remove the main website navigation bar during the checkout process.

Ensure a seamless flow from browsing to checkout.
TIP: Your Landing Pages Should Mirror Your Ads
When you include paid ads in your marketing strategy, those ads should always match the Landing page it clicks to. Use the same colors, layout and message on both the Ad and the Landing page.
TIP: Bring Your Site Design Up-to-Date
If your website looks outdated you'll lose customers. To relate with a larger buyer base, have your site revamped with a facelift using current technology. Updated colors, layout, navigation and images may be in order.
TIP: Offer Free or Flat-Rate Shipping
Review all of your competitors to confirm what their shipping rates are. If they offer Free Shipping, then you should offer it also. If they offer flat-rate shipping, then ditto for your business.
Options might include:
Set an order dollar amount to qualify for free shipping.

Include shipping in the price of products.

Charge flat-rate shipping on items over X amount, under that amount offer free shipping.
TIP: Offer as Many Different Payment Options as You Can
Do you only accept PayPal? Only accept Visa and MasterCard?
You're shunning customers that want/need to pay with other methods.
Consider accepting:
Debit cards
American Express
Apple Pay (if your business has a mobile app)
JCB
Diners Club
Discover
If you're not sure how to incorporate these tips, give a call (or send an email) to your web specialist and ask them to review your site with you. They know how to integrate changes and tweak existing content that will help drive new sales.
More to Explore:
Merchant Accounts for Everyone https://hostingct.com/merchantaccounts/
SSL Certificates https://hostingct.com/hosting/additionalservices/show/securitycertificat/?param0=view
Website Design and ReDesign https://hostingct.com/webdesign/
   Return