Using Google Posts for Business Marketing

Jan

14

2019
Categories: Marketing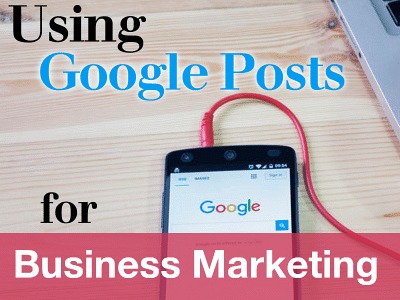 What Are Google Posts?
Google Posts is a feature where Google My Business profile owners can insert direct message posts to reach their customer audience. Google Posts are visible from the Google Search Local panel, Search results Knowledge Panel, and on Google Maps.
Posts remain visible for seven days unless manually removed. Posted Events will run until the event end date.
A business may have up to ten posts running at the same time. Continual posting optimizes visibility, so make new posts to replace those approaching their expiration date.
If you're unfamiliar with the Google Knowledge Panel, it will display to the Right of the Search results: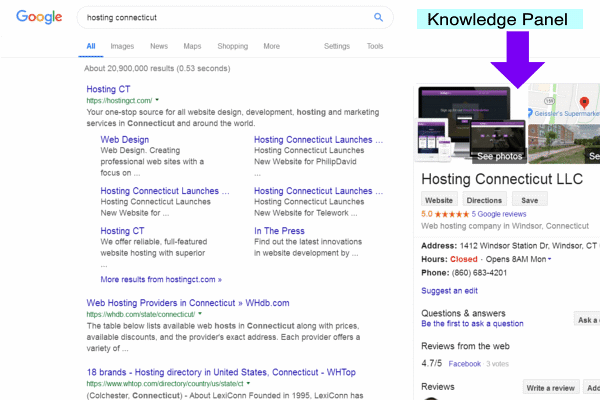 What Can Google Posts Be Used For?
New Products & Services Information
Seasonal Sales and Promotions
Offers, Sales, Specials, Contests
Marketing Messages
Upcoming Events
Potential Benefits of Using Google Posts for Beneficial Marketing
Google Posts are like posting content straight into the Google search engine results.
When a business name is searched, Google Posts appear below the business contact and location information of the Google My Business listing.
When your business is searched using products/services provided rather than your name, Google Posts are visible within Google's Local Finder when a business is clicked for more detailed information.
Google Posts can be used for sending traffic to your website by linking to specific page content.
Google Posts help to embed your Brand, and acts as a method of connecting with customers and potential buyers of your products and/or services.

How to Create a Google Post
Navigate to the "Posts" tab, upper Left.
From the "Posts" page, click on "Write Your Post", fill in applicable elements.
Option to add images, links to URLs of your choice, if posting an event, enter a Start and End date.
Creating a Google Post Help & Support:
https://support.google.com/business/answer/7342169?hl=en
Google Posts Guidelines and Examples:
https://support.google.com/business/answer/7390603?hl=en&ref_topic=7343035
Google Posts Content Policy:
https://support.google.com/business/answer/7213077?hl=en&ref_topic=7343035
Add or Claim your Google My Business Listing:
https://support.google.com/business/answer/2911778?hl=en
Edit your Google My Business Listing:
https://support.google.com/business/answer/3039617?hl=en
Google Search Results Knowledge Panel:
https://support.google.com/business/answer/6331288?hl=en
Google My Business Resources:
https://www.google.com/business/resources/
   Return