5 Easy Ways To Market Your Small Business on TikTok

Dec

28

2021
Categories: Social Media
Do you "TikTok?" The latest stats show this viral video app boasts over 689 million views. And if you've ever taken the plunge onto the app, you'll see why.
Loads of people use TikTok for promoting their small business. And lots of new content is posted each day. This platform is a sure-fire one to add to your bucket for keeping up with your ongoing marketing efforts.
A TikTok business account is very easy to set up. You simply download the app, create an account or login to an existing personal account, and switch your account type in the "manage account" section. You'll only be allowed to have one type of account, so choose wisely!
Once your business account is up and running, you're ready to go. Here are 5 easy ways to use TikTok to market your small business online.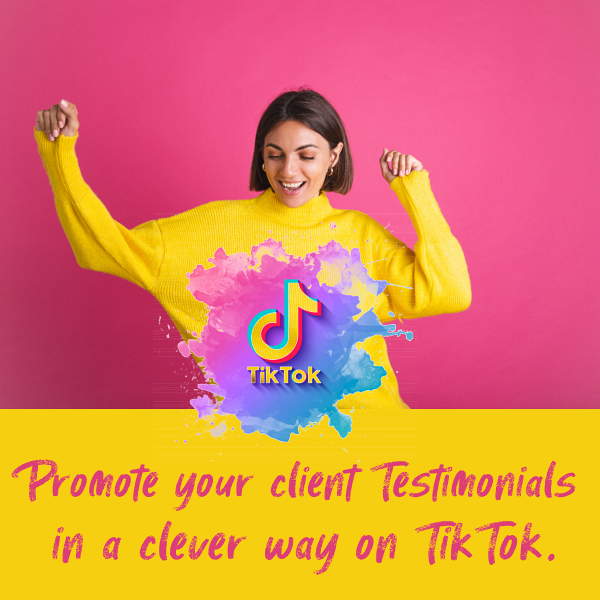 Client Testimonials
Happy clients speak volumes. Does your business have a few good testimonials? Ask your clients to record a testimonial video and promote it on your channel. Or come up with a clever way to promote your client testimonials on your Tik Tok.
You can pick from a variety of dance-worthy tunes while holding up signs with fancy lettering and even adding in some dance moves. Make it unique and your business will surely stand out from the competition.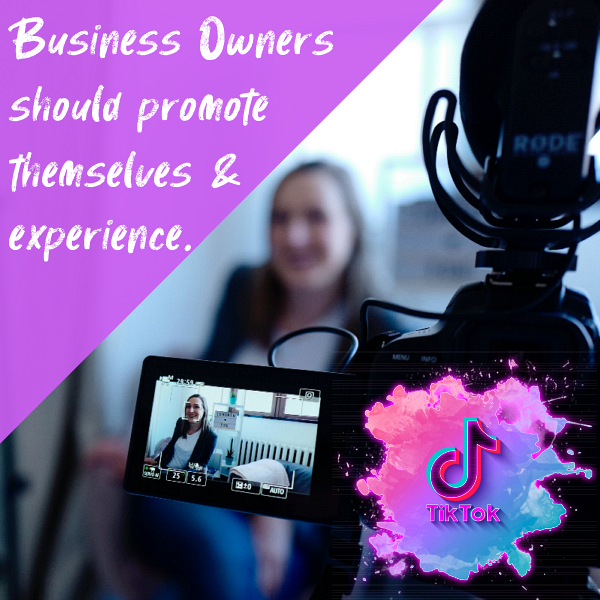 Meet The Owner
Businesses thrive on ownership and credibility. Make sure your profile is filled out and complete. Consider recording a short video promoting yourself and experience. Again, you'll want to think outside of the box to make your video stand out and pop.
Tell your story, explain why you got started in business and give some examples of how you've helped your clients. Don't forget to use relevant tags and hashtags for exposure!
Show Off Your Work
If you're a graphic designer, author or even service provider, work speaks volumes. Flash some of your work in a recorded video and show your audience what you specialize in. Whether it's before and after photos of a project, your latest book release or that awesome design you just created for your client. You may just get that next prospect commenting on your video and asking you for a quote!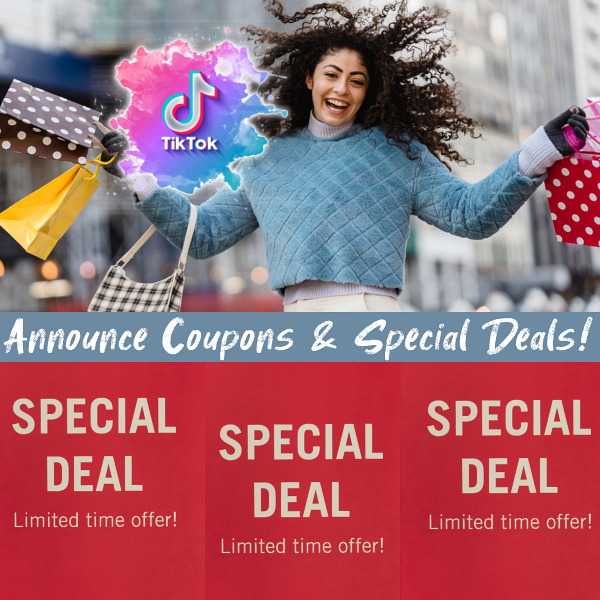 Announce Coupons or Special Deals
Everyone loves a deal! Are you running an upcoming sale? Tell your viewers all about it!
This can be as easy as simply recording yourself talking with music in the background. Add a link to a webpage or CTA with a discount code. Or come up with an entire dance routine, with moving text on top of your video announcing your discount.
Collaborate With Other Small Businesses
Once you begin posting on TikTok, other businesses will easily find you and connect. Consider collaborating and doing a joint video to promote both of your channels. This allows you to easily link back to one another while gaining even more exposure and sharing love with the community of other small business owners.
Overall, there are so many ways to market your business on TikTok. Continually posting unique content and connecting with others is key to creating a successful following on this platform.
You never know who you might meet next!
More to Explore:
Is Your Business Using TikTok Yet?
   Return