5 Ways to Improve Your Google Ranking

Feb

10

2020
Categories: Design,Marketing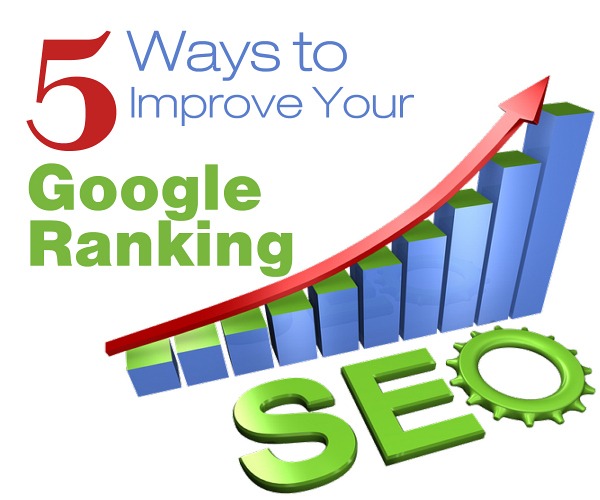 1. Keyword Research and Page Optimization

Keyword research determines what keywords related to your business are actually being searched by real people and how often. This information can then be used to create / optimize pages on your website, any new content you add, and your website listings (if you have any citations yet) for those keywords.
2. Content Creation (adding pages)

This can be done without keyword research but you'll just be guessing at which keywords to use in the new content. Content can be pages, articles, graphics, ads, etc that are added to your website. The more content, especially content with good keyword phrases and themes, the better for your visitors and for Google ranking.
3. Paid Search Ads

Paid Search Ads is the quickest way to put your site high up on the page in Google results. This includes keyword research, competitor research, ad creation, landing page creation, and monthly optimization of your ads to reduce spend and get better results for your money. Costs include initial research and setup, monthly fees for optimization and reporting, and ad payments to Google - set your own ad budget.
4. Adding Your Site to Directories (citations)

This means getting your website / business listed in online directories. Listings are one of the MANY factors Google looks at when deciding how to rank your webpages. The more good listings you have with reputable directories, the accuracy of your contact information on them, and additional content of the listings (descriptions, images, hours, etc) all help you with Google (and people searching for you).
5. Social Media

Adding Social media is a good way to have more listings out there - a Facebook business page, a Twitter page, an Instagram page, and a LinkedIn page are good ways to get more links, even if you don't use them yet. Setup of those pages includes profile and graphics.
Not Sure How to Start?
Contact Hosting Connecticut, or reach out to your web specialist – their expertise can save you time with a money-saving website optimization plan for improving your Google ranking.
   Return