Exciting Changes in Google Analytics: Upgrade to GA4 for Enhanced Business Insights!

Jul

10

2023
Categories: Design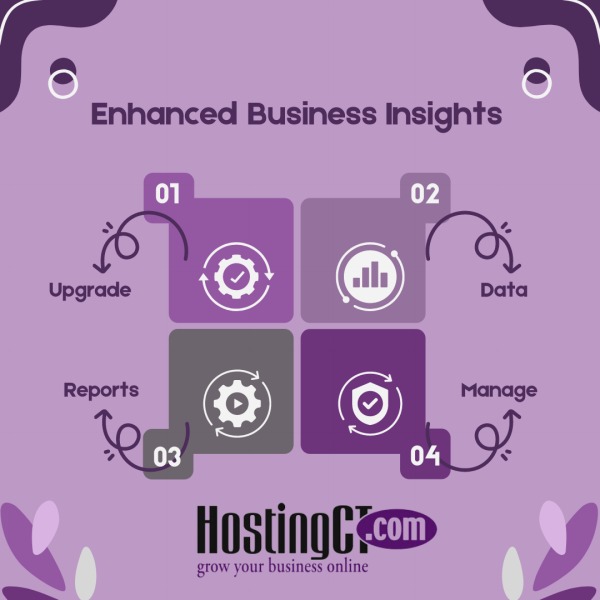 Attention all website owners and business enthusiasts! We have some important news to share with you regarding Google Analytics. Starting this July, 2023, Google Analytics is mandating the upgrade to GA4 for all accounts. This means that your old reporting dashboard will no longer be active beyond this date. But fret not, HostingCT is here to assist you throughout this transition.
Google Analytics A Revolutionary Tool
If you're unfamiliar with Google Analytics, let us introduce you to this incredible tool that can revolutionize the way you track your website's performance. By leveraging the power of Google Analytics, you can gain valuable insights to expand your online reach and attract more clients to your business.
Wondering how it works? Well, this powerful tool collects specific information from your website, enabling you to access detailed reports and tracking data that highlight how your site is performing in search results. It's like having a personal navigator guiding you through the digital landscape, revealing what strategies are working and where improvements can be made.
Imagine the possibilities!
Armed with this wealth of information, you can make strategic changes to optimize your website, boost its visibility, and ultimately drive increased profitability. It's a breakthrough opportunity that can give your business the edge it needs to thrive in today's competitive online world.
Curiously, many small business owners have yet to take advantage of this game-changing tool. Perhaps they are unaware of its potential or simply haven't had the opportunity to install it on their site. But fear not, as we at HostingCT are dedicated to helping you embrace the power of GA4 and harness its full potential.
The time to act is now. Don't miss out on this incredible opportunity to transform your business's online presence. Upgrade to GA4 today and unlock a new level of insights and growth for your website.
HostingCT Support for Your Business
At HostingCT, we're here to support you every step of the way. Follow these free, easy steps below to upgrade your Analytics account. Or contact us today and we can help!
   Return