Tips for Using Instagram Live Rooms

Mar

22

2021
Categories: Social Media
Just recently, Instagram announced a Live Rooms feature that allows up to three guests.
Small business owners who think outside the box may be interested to use this latest enhancement in a number of ways to:
Expand their brand awareness.
Reach new audiences.
Engage with their social community.
Connect with new customers and drive sales.
Using Live Rooms on Instagram especially helps businesses increase their overall reach because followers are notified and the followers of the guests are notified as well.
Instagram indicated the intent is for people to use Live Rooms as a let's talk or a podcast environment. As larger audiences are attracted, it's expected the guest attendance capacity will be increased.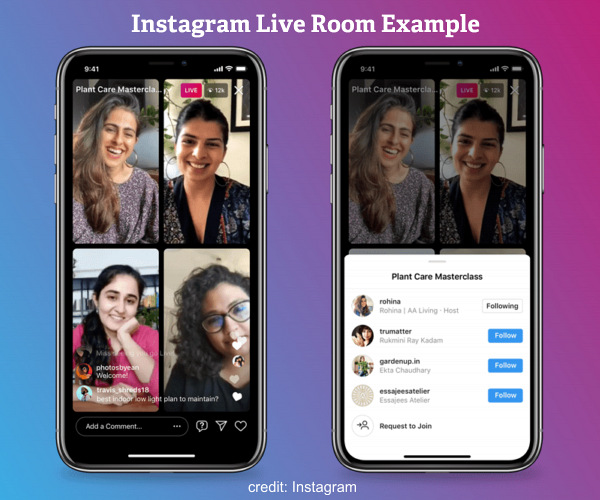 What Are Instagram Live Rooms?
Instagram Live Rooms allow you to live stream with up to 3 guests at a time. With people joining, viewing, and leaving throughout the stream duration, the overall audience size can be considerable.
Viewers can buy badges for the host(s) and utilize interactive features such as 'Shopping' and 'Live Fundraisers'.
Each Live Room session limit has been extended to 4 hours, lengthening the opportunity for longer live broadcasts.
What Can Live Rooms be Used For?
First and foremost, Live Rooms help businesses build their brand and reputation within any given niche.
Live Room topic ideas might include:
Collaborate with peer businesses in online discussions, or hold an expert panel.
Demo a new or existing product.
Have a Q&A about services offered or product lines you carry.
Share best industry tips and advice.
Service industries can share info and photos of latest projects, (carpentry, landscaping, plumbing, etc).
Offer a presentation outlining how your product/service benefits your local community.
Highlight local events your business attends and/or supports.
Engage with your community in real-time.
Talk about the history of your business, how and why it started, things that have gone wrong as well as your many successes.
Hold flash sales and giveaways and integrate into all of the above topics.
How to Start a Live Room
From your profile or feed, Tap the + plus icon near the top right: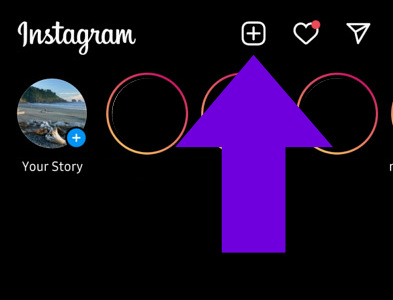 Swipe until you get to the Instagram Live screen, then Tap Live: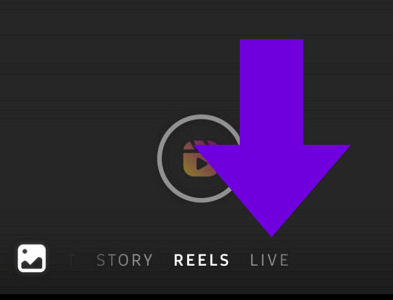 Tap on the recording icon: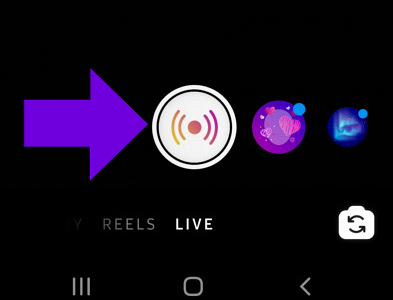 Once live, tap the 'Rooms' icon, then select your guests, and tap 'invite'.
Add up to three guests, all at once (while setting up the stream) or one by one if you want to add speakers during various parts of the stream.
Once your video session has finished, you'll be able to share it to IGTV, download it to your camera roll or delete it.
Learn more about our Instagram and social media packages.
More to Explore:
How to start a Live Video on Instagram.
How to Invite Guests to a Live Broadcast.
What are Badges on Live Video?
How to Use Badges on Live Video.
   Return