Ad Management Plugins for WordPress

Aug

8

2017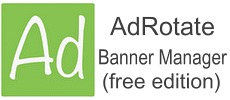 If you have a website in WordPress, an ad management plugin can be helpful in several different ways.
An ad management plugin will basically accept any html coding, so you may want to use an ad plugin for other purposes than third party advertising. Think of how you might use an ad plugin in areas of your site where you'd like to feature something special:
Highlight upcoming Announcements, Events or Sales.
As a rotation with graphics/photos and links, to direct site visitors to other parts of the site you want noticed, or new pages repeat site visitors may not know about.
If you want to display affiliate links, sell ad space, accept sponsored posts, or place unique coding as it applies to your website - here are a few ad plugin options to experiment with.
WP-Insert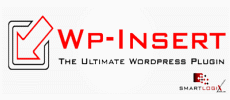 (https://wordpress.org/plugins/wp-insert/)
Active Installs: 30,000+
Tested Up To: 4.7.5
Cost: Free
An easy to use Ad Management Plugin with capabilities of doing more than just Ad management.
Features:
Insert Ad Above, Below, To the Left and Right of Page/Post Content.
Insert Ad in the Middle of Page/Post Content with intelligent midpoint detection algorithms.
Insert Ads into Sidebars using the Ad Widgets.
Rules based System to control when and where to display Ads.
Insert Ads directly into the theme files with control over when and where to display Ads.
Insert Google Analytics Code easily.
Insert any type of Embed codes into the Header / Footer of your Site.
Style Ads the Way you want.
Highly Efficient Algorithms don't slow down your site.
A/B Testing Facility for Ads.
Geo-targeted Country Specific Ad Placement.
Corner Ad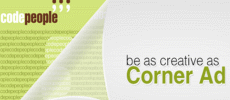 (https://wordpress.org/plugins/corner-ad/)
Active Installs: 1,000+
Tested Up To: 4.8
Cost: Free and Pro version
In addition to Ad placement, can also be used for announcements, newsflashes, and anything else you want to get attention from your site visitors.
Ad display uses either top corner of a webpage (a position typically under-utilized), and attracts visitor attention with a visual effect imitating a page flip. Corner Ad initially displays a partial Ad to attract attention, then when a person hovers their mouse over it, the Ad opens to its full size while displaying a page-flip effect. Once the mouse is moved away, the Ad returns to its initial size.
Features:
Minimally invasive.
Display Ad at top corner area of the page.
Link target can be selected to open in a new page in the same browser window or into a new window.
Configurable background color for the Ad to match the webpage design.
Configurable time for automatic open and close actions.
The corner ad effect is made using Flash.
Complete instructions for creating and inserting your Ads.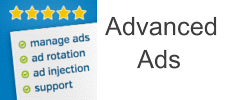 Advanced Ads
(https://wordpress.org/plugins/advanced-ads/)
Active installs: 40,000+
Tested up to: 4.8
Cost: Free, Pro add-ons available
Fully functioning Free version to include Support and Future Updates, with a multitude of functions along with a customizable Ad network to build, configure, display, target and filter Ads based on your site visitors.
The Free version of this plugin has an extensive set of features, so you should compare the Free vs Pro version ($29 for one license) here: https://wpadvancedads.com/features/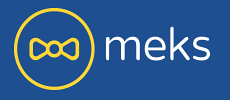 Meks Easy Ads Widget
(https://wordpress.org/plugins/meks-easy-ads-widget/)
Active Installs: 20,000+
Tested Up To: 4.8
Cost: Free
A simple, no-frills, easy to use Ad Management Plugin allowing you to display unlimited Ads within a Widget.
Features:
Create unlimited number of Ads inside one widget.
Define your own custom size or select from predefined and standard sizes.
Randomize Ads display order.
Limit number of Ads per view/page load.
Slide/rotate Ads.
Add no-follow to Ad links.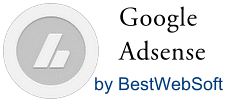 Google AdSense
(https://wordpress.org/plugins/adsense-plugin/)
Active installs: 10,000+
Tested up to: 4.8
Cost: Free and Pro versions
Easy to manage in your WordPress Dashboard, directly import ads from your Google AdSense account for display in multiple areas of your website, including pages, posts, search results, categories, tags and widgets.
Free Features:
Automatically insert Ads.
Change Ads position Before content, After content, Below comments form.
Add custom code via plugin settings page.
Simple settings for fast setup without modifying code.
Detailed step-by-step documentation and videos.
Multilingual and RTL ready.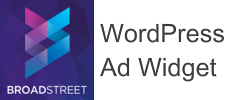 WordPress Ad Widget
(https://wordpress.org/plugins/ad-widget/)
Active installs: 30,000+
Tested up to: 4.7.5
Cost: Free
A popular, simple bare-bones plugin that's extremely intuitive for beginners with no clunky Ad management interface, making Ad placement on your site easy and quick.
Features include options to place HTML or JavaScript Ad code or Image ads with over 50 Ad formats to include configurations for social media pages and profiles.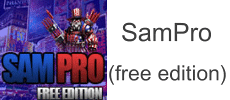 Sam Pro
(https://wordpress.org/plugins/sam-pro-free/)
Active installs: 2,000+
Tested up to: 4.8
Cost: Free, with optional Premium Add-Ons
Executes banner rotation Ads using flexible logic and predefined restrictions. Display Ads in categories, posts, pages, and more.
Premium add-ons include pop-ups and fly-in Ads, however Google Adsense has recently banned using their Code in pop-ups and pop-unders.
Features:
Flexible logic of the banners rotation based on the ad weight and the restrictions.
Ad rotation by page refresh.
Scheduling and limitations by impressions/clicks.
Restrictions by the site page types.
Restrictions by posts/pages ids, categories, tags, custom taxonomies terms, custom post types.
Automatic embedding of ads into the content of posts/pages.
Image, Flash, JS, PHP, etc. are supported.
Can use widgets, shortcodes and functions.
Impression and click statistics.
Supports Google DoubleClick for Publishers.
Supports caching plugins, bbPress and Wptouch.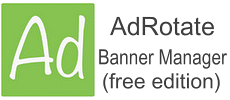 AdRotate Banner Manager
(https://wordpress.org/plugins/adrotate/)
Active installs: 50,000+
Tested up to: 4.8
Cost: Free and Pro versions
Easily place Ad banners anywhere on your site and manage from the WordPress Dashboard.
Create your own Ads with basic HTML and/or Javascript code, or place Ad code from any of the popular servers to include DFP, Adsense, Media.net, Chitika, Doubleclick, JuiceAds and more.
AdRotate accurately calculates clicks/impressions and displays the top performing ads on your website.
Pro features include; Geo-targeting in every country, Fine grained control with schedules, Adblock Disguise, Mobile adverts, Media/asset management, and more.
Features:
Easy management of Ads and groups of Ads.
Accept Paypal payments from the dashboard when selling Ads.
Mobile Ads (differentiate tablets from smartphones).
Disguise Ads from ad blockers so they're not removed.
Any size advertisement, including the standard 125×125, 468×60, 728×90, 160×600.
Easy to read stats so you can follow how each advert is performing.
Compatible with plugins like Yoast SEO, W3 Total Cache, SEO Framework, bbPress, Contact form 7, All in one SEO Pack, Jetpack from Automattic, WooCommerce, Wordfence, Regenerate Thumbnails and many more.
Daily, monthly and yearly statistics.
Track how many times a banner is clicked and show Click-Through-Ratio.
Put random, or selected, banners in pages or posts.
Configure advanced time schedules and restrictions.
Automatically disable ads after they expire.
Dashboard notifications when ads are about to expire or need attention.
Use shortcodes, widgets or PHP to put ads on your site.
   Return