Customer Support Plugin for WordPress

Jun

6

2017
Great customer service and support is important to the success of any business website. The faster and easier it is for potential buyers to get answers about your product or service, the more likely they are to buy from you. Happy customers translate into a solid online reputation for you and your company.
Here we'll cover several good WordPress Plugin options to assist with your onsite customer support solution.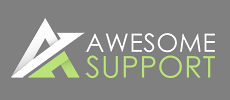 Awesome Support
(https://wordpress.org/plugins/awesome-support/)
Active Installs: 5000+
Tested Up To: 4.7.5
Cost: Free and Paid versions
An open source, versatile and feature-rich support plugin with seamless integration for WordPress sites. The basic plugin is available for free and is more than sufficient to be used as a full fledged help desk system to include Ticketing system, Email notifications and restricted access. The base features can be extended using paid add-on extensions for WooCommerce, Preconfigured responses, and more.
Features:
Ticket support accessed from within the WordPress Admin area.
E-mail notifications to relevant parties.
Restricted Access options.
Sorting and Filtering.
Ticket Tracking.
Custom Fields.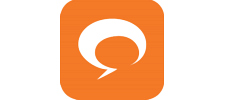 WP Live Chat Support
(https://wordpress.org/plugins/wp-live-chat-support/)
Active Installs: 30,000+
Tested Up To: 4.7.5
Cost: Free, Pro add-on available
Great for small businesses who need to communicate directly with their site visitors. Fully functional live chat with no third party connections required.
Features:
Opt to receive Notifications.
Unlimited simultaneous live chats.
Live chat directly with your visitors.
Easy to use interface for both the admin and the visitor.
Add surveys or polls to your chat box, before or after a chat session.
Edit all text fields shown on the live chat box.
Users can drag the live chat box around their page.
Change the colors of the live chat box.
Fully responsive admin chat dashboard.
Missed Live chats are recorded in the database.
6 predefined live chat box themes to choose from.
Fully customizable live chat experience.
Apply animations to the chat window.
Access historical live chat records.
plus 20+ more options available in the Free version.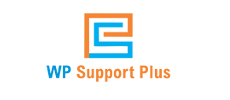 WP Support Plus Responsive Ticket System
(https://wordpress.org/plugins/wp-support-plus-responsive-ticket-system/)
Active Installs: 9000+
Tested Up To: 4.7.5
Cost: Free
A complete ticket system with 100% responsive and 100% Ajax functionality. Allows users to submit tickets to report problems or get support, choose status, category and priority for tickets.
Features:
Unlimited ticket submission through Admin, and on behalf of users.
Guest ticket submission (if enabled) with inbuilt anti-spam protection.
Priority, Status, Category selection for each ticket (customizable).
Multiple file attachment for ticket.
Can Assign tickets to agents.
Agent based ticket statistics.
Custom fields for ticket form.
Public/Private tickets for logged-in users.
FAQ functionality.
Canned Reply for agents to answer frequent questions reply.
Email templates to edit email contents.
Translations are available for more than a dozen languages.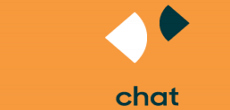 Zendesk Chat
(https://wordpress.org/plugins/zopim-live-chat/)
Active Installs: 90,000+
Tested Up To: 4.7.5
Cost: Free
If you sell products online, then you know that apx 83% of consumers need some kind of customer support when making an online purchase and apx 45% of customers abandon an online transaction if their questions or concerns are not addressed quickly.
Zendesk Chat allows you to interact with potential buyers online by answering questions in real-time.
Features:
Chat directly with site visitors through the Widget and manage multiple conversations through the Admin Dashboard.
Optimized so customers can chat with you from any device.
Proactive chat allows for Triggers to automatically reach each visitor.
Advanced Analytics dashboard to jump right in when a buyer might need assistance.
Simple and highly Customizable Chat widget.
Available in over 40 languages.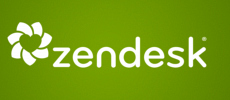 Zendesk Support for WordPress
(https://wordpress.org/plugins/zendesk/)
Active Installs: 5000+
Tested Up To: 4.4.10
Cost: The plugin is free, however a Zendesk subscription is required
A premium subscription based customer service plugin package providing customer support with a ticketing system, self-service, and white gathering data to help build customer engagement. Supports multiple products, documents, teams, and blends seamlessly into WordPress sites
Features:
Single sign on with Zendesk's Remote Authentication allows for site users that are already logged to access Zendesk without switching accounts for another sign-in step.
Add the Zendesk Support Web Widget to any webpage so users can search a knowledge base, submit a ticket or chat with customer support personnel. You can access all Tickets from the WordPress Admin Dashboard.
Turn your blog comments straight into Zendesk Support tickets, with one click if you need to take a conversation offline, or escalate a user question or problem to someone else in your group. From the comments administration screen, you can take any comment made and turn it into a Ticket. The process is completely seamless for your users.
   Return