WordPress Plugin: WP Customer Reviews

Feb

20

2019
Categories: Plugins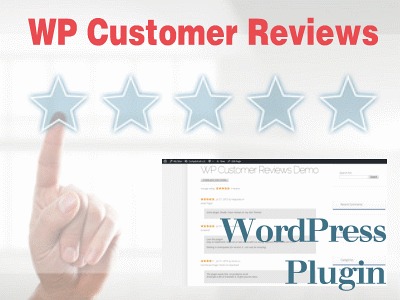 With Google Places and Google Local Search crawling the internet for user generated reviews, collecting and displaying customer reviews on your website is an important piece of your overall SEO plan.
An easy way to collect Customer Reviews from your website is to install a Plugin to facilitate the process.
One such Plugin is WP Customer Reviews, which is a lightweight and configurable Plugin that displays reviews in a format that's search engine friendly. WP Customer Reviews lets you designate a specific webpage to receive testimonials of your business products and/or services. Try it out and see if you like the results this Plugin offers.
Features Include:

All submitted reviews are moderated so you can search, filter and choose which reviews are published.
Displays reviews in a search engine friendly format.
Validates as valid XHTML 1.1 (W3C) and valid Microformats (Rich Snippets Testing Tool).
Reviews appear in your Google Places page, as well as in Google Search Result pages.
Anti-spam measures in place to prevent automated spambots from submitting bogus reviews.
Completely customizable, including which fields to ask for, require, and show.
Shortcodes available for inserting reviews and review form on any page, post or widget.
Admin responses can be made and shown under each review.
Support for adding your own custom fields.


The plugin can be used on more than one page, and can be used on posts.
Supports both Business and Product review types.
Supports seven languages.
Instructional Screenshots and additional information available on the WordPress.org Plugin page:
https://wordpress.org/plugins/wp-customer-reviews/
   Return