WordPress Plugin: Get Rid of Messy Links

Dec

30

2019
Categories: Plugins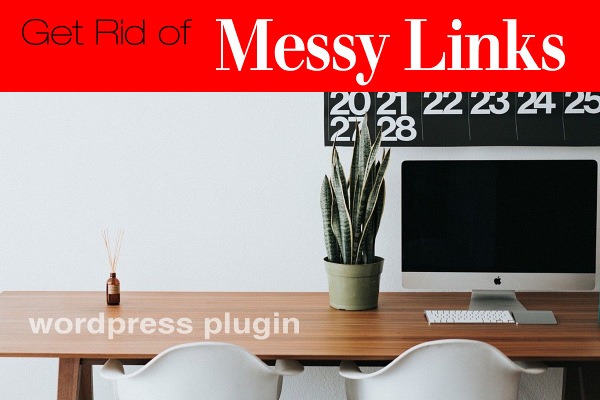 Messy links are like a messy desk … it's just nice to have everything tidy.
Short URLs hide full links from prying eyes that may view the source code on your website and in Social media.
Here we have a WordPress Plugin that lets you easily shorten any current or future links on your site using your own domain name without using an outside tool such as Bit.ly, Tinyurl, etc. Plus you can track clicks that come through these shortened links to learn where your site visitors are coming from and which links are being clicked on the most.

Shortlinks
By Prettylinks

Active Installs: 200,000+
Requires WordPress version 5.1 or higher
Cost: Free and Pro versions

Download: https://wordpress.org/plugins/pretty-link/
Features Include:
Ability to create clean, simple URLs on your website that redirect to any other URL.

Generates random 3-4 character slugs for your URL or allows you to name a custom slug for your URL.

Tracks the Number of Clicks per link.

Tracks the Number of Unique Clicks per link.

Provides detailed chart of clicks reporting.

Pass custom parameters to your scripts through pretty link and still have full tracking ability.

Enables you to send your pretty links via Email directly from your WordPress admin.

Cookie based system for tracking visitor activity across clicks.

Create nofollow / noindex links.

Turn tracking on / off on each link.

And much more.
The Pro version adds tools you may want to use such as redirection types that allow you to create pretty links automatically, cloak links, replace, categorize & tag your pretty links and more.
The free Plugin version is something you may want to install and use for a month to see how you enjoy the ease of creating shortlinks and how much useful information you'll receive from the detailed reports.
Don't hesitate to ask your Web Specialist to install and configure this Plugin for you, especially if you don't feel comfortable performing that step on your own.
   Return