WordPress Plugin: Blog2Social

Sep

11

2018
Categories: Plugins
Worth looking at is the Blog2Social Wordpress plugin that allows you to customize, auto-post, schedule and share social media posts within the Admin panel. Available in both Free and Premium options.
Features Include:
Automatically turns your Blog post into the right format for each social media channel.


Auto-posts at the best times for each social media channel.


Streamlines the manual task of sharing Blog content on each individual social media channel.
Refresher Tips for Social Media Posting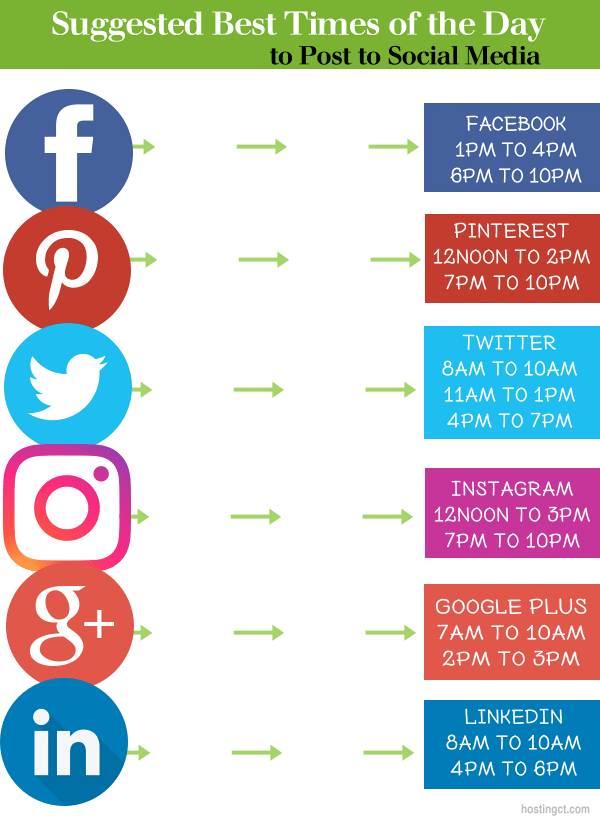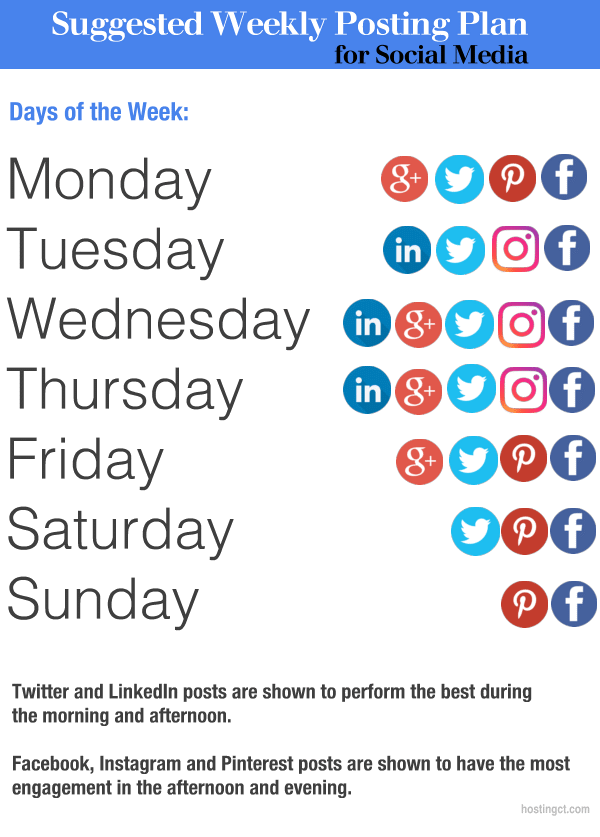 Recommended Social Media Daily Posts:
Facebook:
Two posts per day.
Twitter:
Three posts per day.
Instagram:
One post per day.
Google+:
Three posts per day.
Pinterest:
Five pins per day.
LinkedIn:
One post per day.
note: With all posts include images, photos and videos as often as possible.
The Plugin:
Blog2Social
https://wordpress.org/plugins/blog2social/

Requires: WP 4.2.2 or higher
Downloads: 20,000+
Cost: Free and Premium versions

Features Include:
Connect all your social media profiles.


Share Blog posts across all selected networks.


Customize posts and add comments, tags, #Hashtags, handles, or emojis for each social network.


Manage all Blog posts and share the Blog posts of all users of your Blog (administrator rights required).


Select and share images with your posts.


Keep track of your social media posts within the posting dashboard.


Re-share old posts.


Automatically generate #Hashtags from your Wordpress tags.


Use the integrated Bitly shortener to track performance of your links.
Free Version Posts to:
Facebook
Pinterest
Instagram
Google+
Twitter
Flickr
Medium
Tumbler
XING
Torial
Diigo
Bloglovin
Reddit
Compare Free and Paid features of the Blog2Social plugin, https://www.blog2social.com/en/pricing/
How to Use Blog2Social in WordPress
Sign into the Admin area of Wordpress.
In the Left column locate the "Plugins" area, Click "Add New":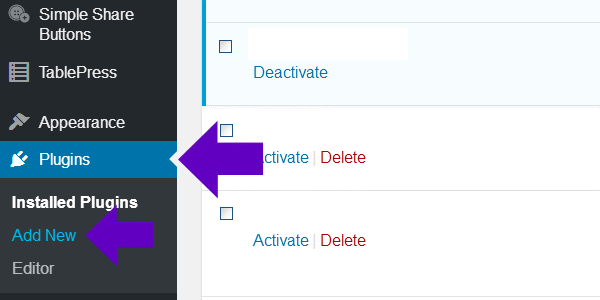 In the Search box, upper Right, type in "Blog2Social.
Install the plugin, and activate.
In the Left column under the Blog2Social heading, Click on "Settings" and:
Configure your Time Zone.
Connect or register for a Bitly account, if you want to use the URL shortner.
Decide if you want to use Shortcodes.
Decide if you want to include Wordpress Tags as #Hashtags.
Activate Legacy mode so contents are loaded one at a time to reduce server load.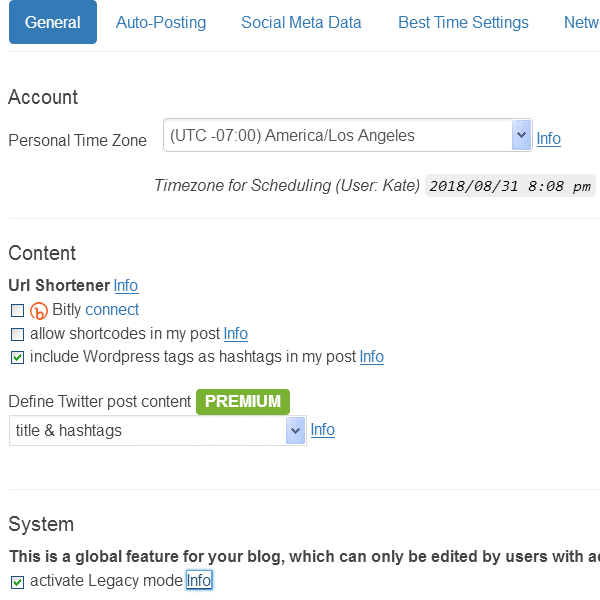 To begin sharing posts, locate Blog2Social in the lower area of the Left column. Click "Posts & Sharing":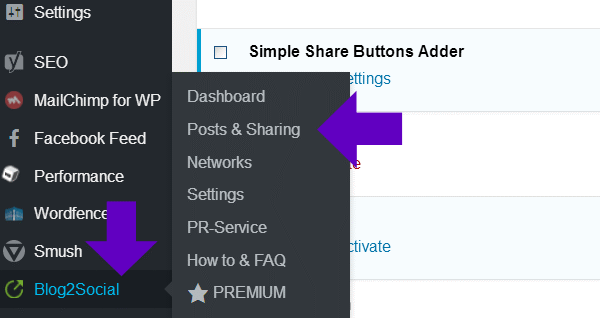 On the screen you'll see a list of all your past Posts/Pages, and on the Right you'll see green buttons labeled "Share on Social Media":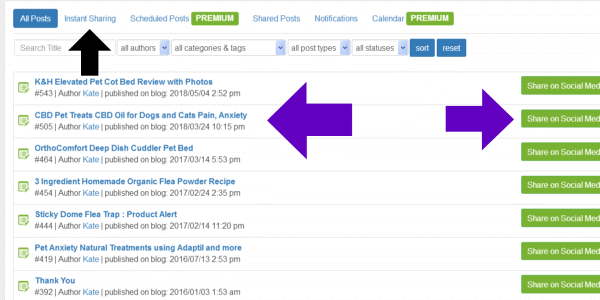 Decide which post you want to share to social media, and then Click the corresponding green button labeled "Share on Social Media".
You'll be taken to a screen asking you to connect or select network before posting.
Click on the blue "Connect" button: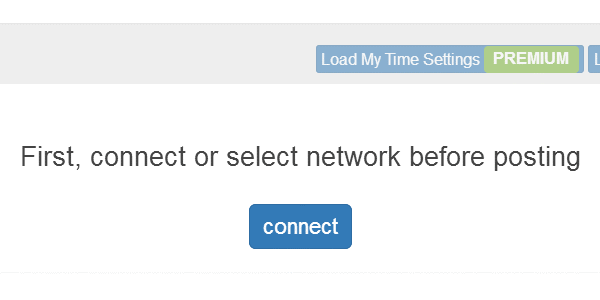 A screen will display the social media Profiles you can connect to: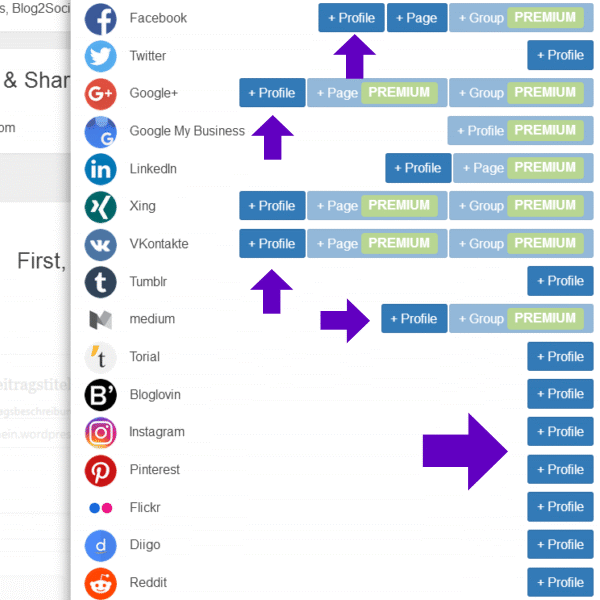 Click on the blue "Profile" button to connect your social media channels.
With each network, a window will display asking you to Authorize Blog2Social to access your account: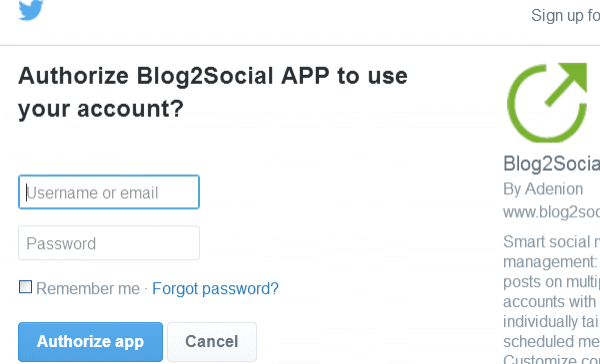 Upon connection to your social media network, the Post/Page you selected to share will appear on screen.
You have the option to change information before sharing. Change options include message content, add or change #Hashtags, image, title and description. You can also opt to turn re-tweets on or off: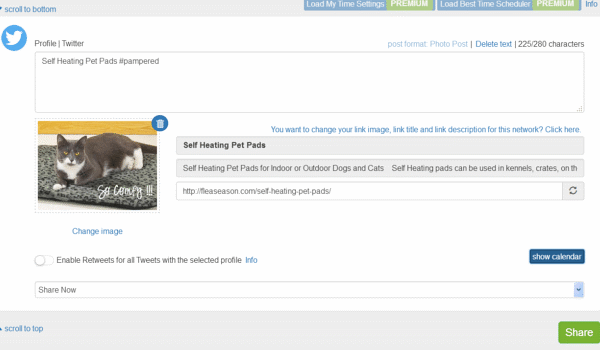 If you Click on the "Show Calendar" blue button, a calendar will display for scheduling purposes: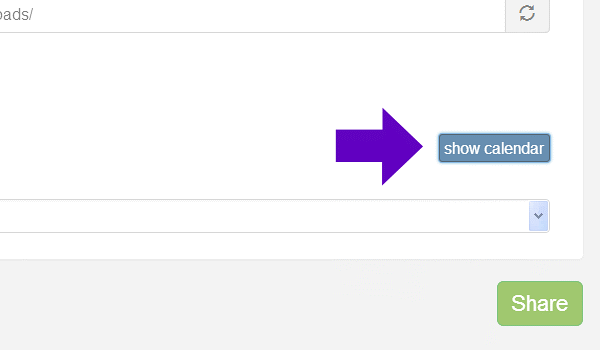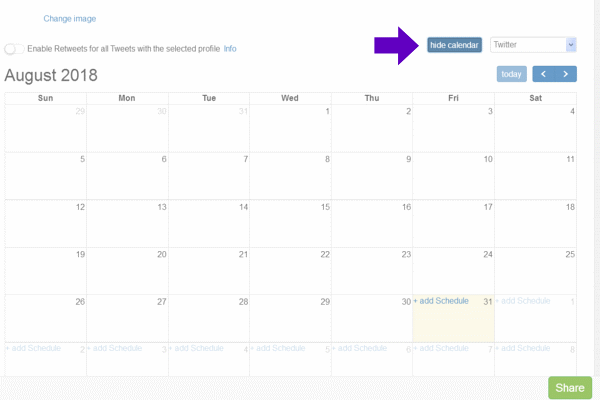 When you're ready to share, Click on the green "Share" button: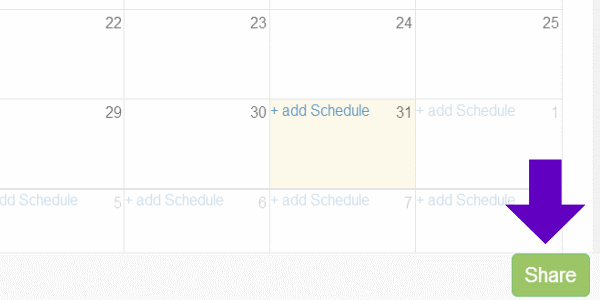 Once shared, the message will display telling you The authorization was successful, and the Post/Page was Published: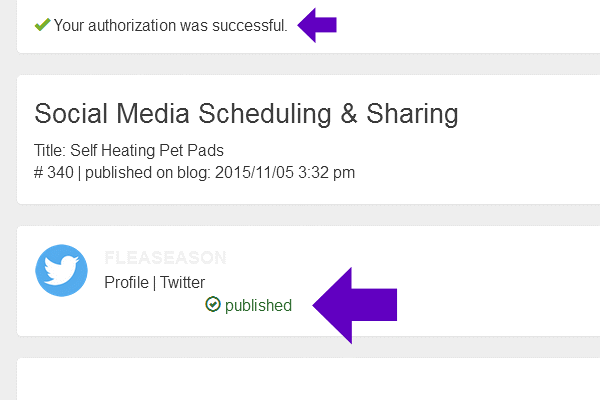 Blog2Social Learning and FAQ Resources:

General information and features:
https://blog2social.com/en/
How-To info, and free 30 day activation for Premium option:
https://blog2social.com/en/howto/
Guide with step-by-step tutorial:
https://www.blog2social.com/en/blog/smart-social-media-automation-step-by-step-guide-blog2social/
You can also look in the lower Left column and Click on "How to & FAQ":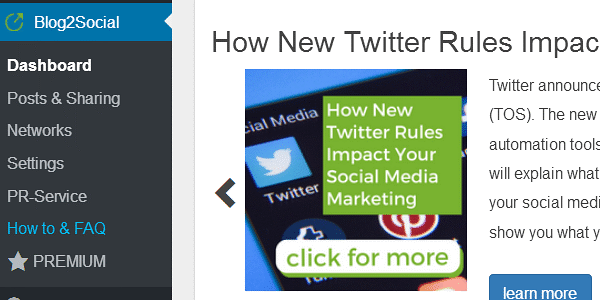 Return