Wordpress Plugin: Editorial Calendar

Dec

19

2018
Categories: Plugins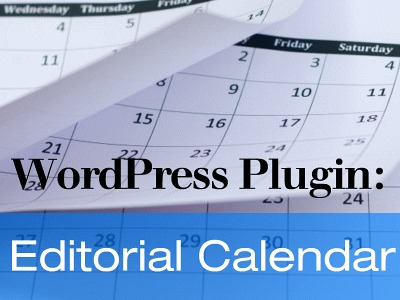 Marketing your business takes so much time and effort … here's a plugin that may just enhance efficiency and management of your content.
Editorial Calendar, an easy to use plugin is brilliant for keeping your Blog post schedule organized and always accessible. Scan the calendar overview to see what and when you're publishing next week or months down the road, with options to edit and add - you can even move posts around to different dates.
Features Include:
Quickedit post titles, content, and times.


Publish posts or manage drafts.


Drag and drop to change post dates.


See all of your posts, when they'll be posted, and the status of each.


Manage posts from multiple authors.


Languages available: English (US), Greek, Japanese, Russian, and Spanish (Spain). Option to translate into your language.
A Demo is available for this plugin, the following views display how the screens appear within Wordpress …
Overall view of the calendar: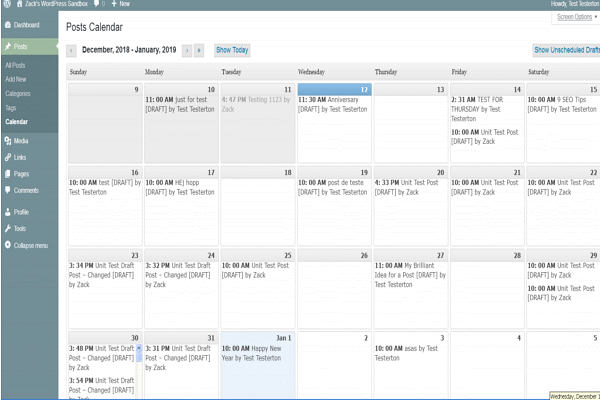 Left Column Navigation: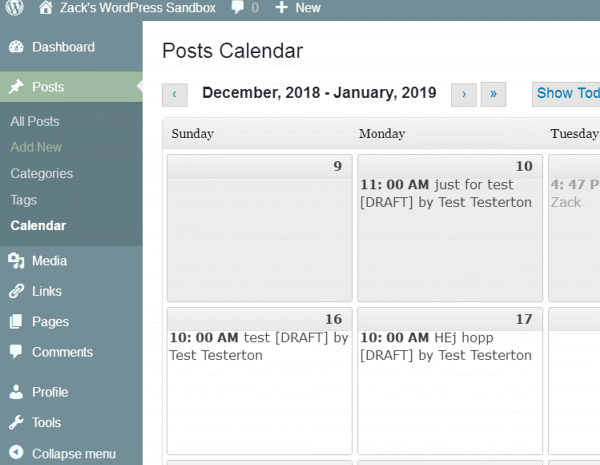 From the Left Column navigation, when "All Posts" is clicked: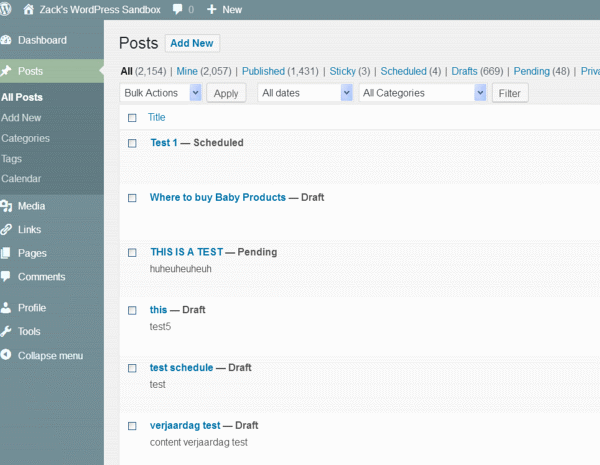 In Left Navigation column, when "Add New" is clicked: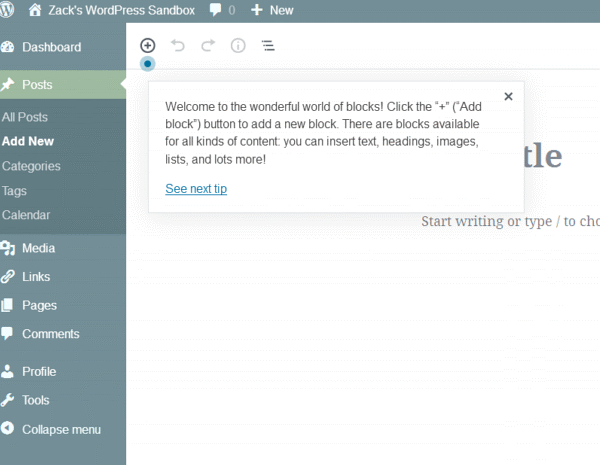 The Right Column, Top of page displays settings you choose:
Visibility; Public, Private or Password Protected
Stick to Front Page or Place in Review Mode
Select Category, Assign Tags, and more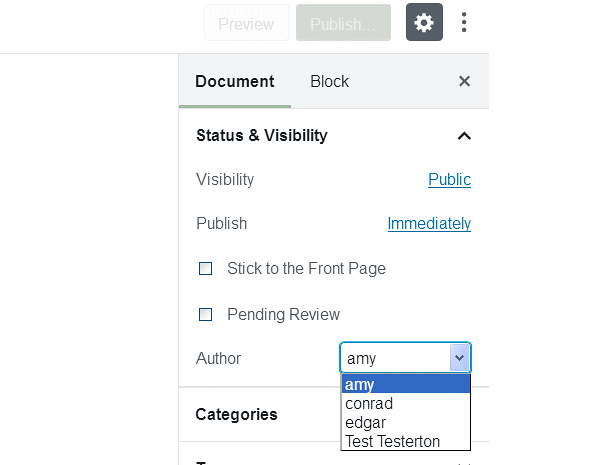 A nice perk is you can try out this Editorial Calendar before you install it.
Sign into the Demo installation with username and password "test".
Play around with the Demo:
http://www.zackgrossbart.com/extras/sandbox/wp-admin/edit.php?page=cal
Download Editorial Calendar Plugin:
https://wordpress.org/plugins/editorial-calendar/
   Return