Is Your Website Homepage Optimized Correctly?

Mar

14

2022
Categories: Design,Marketing
Homepage optimization differs from optimizing inner webpages, and there are literally hundreds of thousands of websites where the homepage isn't optimized correctly.
Is yours one of them?
What a Website Homepage Is:

The first impression of your business.
The page that serves as an introduction to your Brand.
The page to make clear what your business is about.
The page to build trust between you and potential customers.
An easy-to-understand entry point for visitors to easily navigate to the rest of your webpages.
What a Website Homepage is Not:
The page to cram photos, graphics, and text on multiple topics.
The page that contains a long list of products and/or services.
The page to try to rank for multiple, important keywords.
Homepage Trust Factor
In communications, social posts, and printed marketing collateral - a business normally always uses the homepage URL of their website. Most people will first visit your site through the homepage.
The homepage being the entry point, must instantly convey as trustworthy on both a technical and psychologically level:
Technical:
Is it SSL certified? LINK: https://hostingct.com/hosting/show/securitycertificat/?param0=view
Does the site load quickly?
Is the site mobile-friendly?
Is the font size large enough to read?
Are the images optimized?
Is site navigation instantly clear?
Etc, etc, etc.
Psychologically:
Have you noted what the main benefit is for the visitor?
Does your homepage stand out from competitors?
Does the layout and color scheme coordinate with your Brand?
Does your homepage make an instant connection to those seeking your products and/or services?
A Few Ways to Optimize Your Website Homepage
Does your homepage include a brief (but sincere) welcome message?
Have you explained who your company is, and what you do?
Have you conveyed what can be found throughout your site?
Welcome Message: 'Welcome to my website.' doesn't suffice.
Include a USP (unique selling point) explaining what the main benefit is, and make it crystal clear.
Tell what can be found on the site
Tell what your product/service does.
Tell how it will benefit the visitor.
People want to know how you will:
Tagline

Make your tagline USP specific.
Contact Information

Make sure it's visible, both in the header and footer.
Enable the phone number so people can tap and call you in one mobile step.
Don't Overwhelm
The homepage isn't the place to overwhelm a visitor with multiple actionable guides, just focus on one or two action guides that make sense for your website.
Guide them to your most popular product/service.
Guide them to seasonal appropriate pages.
Guide them to your testimonials.
Etc, etc, etc.
Homepage Keyword
The focus keyword most appropriate for a business homepage, is your Brand name. If your business is local specific, then also use your location.
Homepage SEO Suggestions
Page Title should be your main product or Brand name.
Use an invitation meta description to prompt visitors to your site.
Restrict your header to a logo, contact info, social buttons, make the phone number clickable.
Offset images with text, and important CTAs (call-to-actions).
Use effective alt tag text on all images.
Craft a simple and sensible menu for navigation.
Ensure site speed is within acceptable levels. LINK: https://pagespeed.web.dev/
Include your business expertise, authority, and trust factors.
Optimized Homepage Examples
A sampling of business websites developed by HostingCT.com that now have fully optimized homepages.
Optimized example one: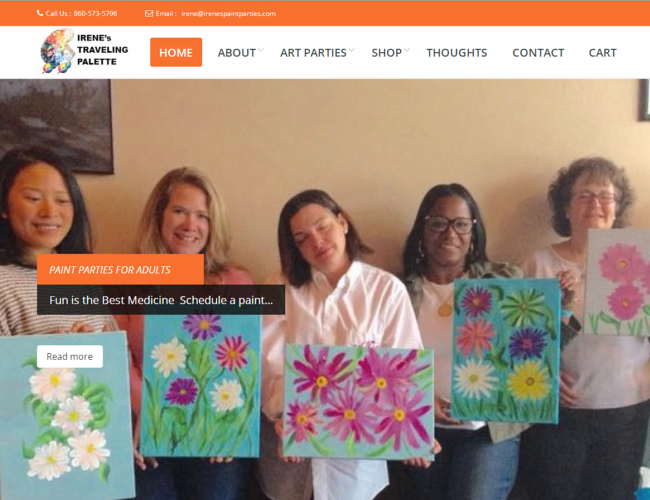 Review the case study by clicking here.
Optimized example two: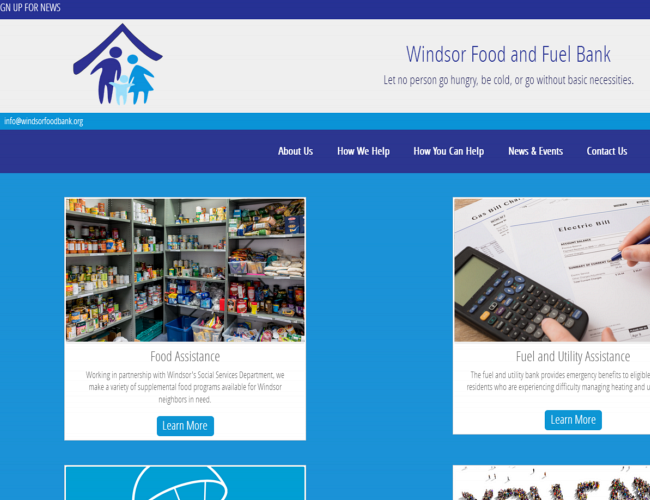 Review the case study by clicking here.
Optimized example three: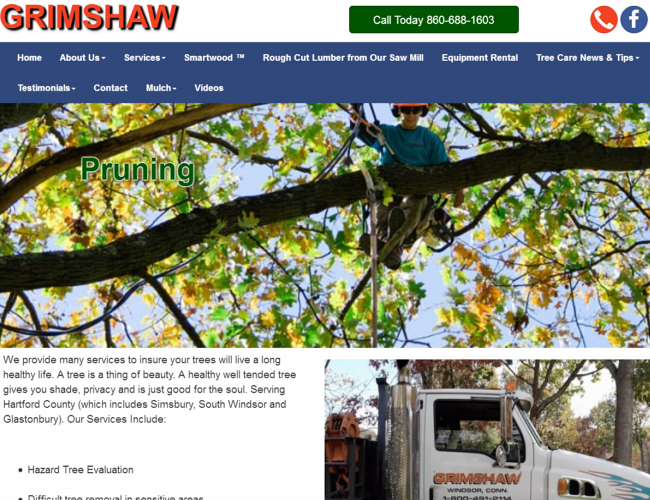 Is your website in need of optimization?
Maybe an updated design and layout?

Contact HostingCT.com to explore improving the performance of your site.

More to Explore:
Small Business Marketing Trends
5 Image SEO Tips to Increase Organic Traffic
   Return