Small Business Local Citations Services: The Key to Boosting Your Online Visibility

Aug

14

2023
Categories: Digital Marketing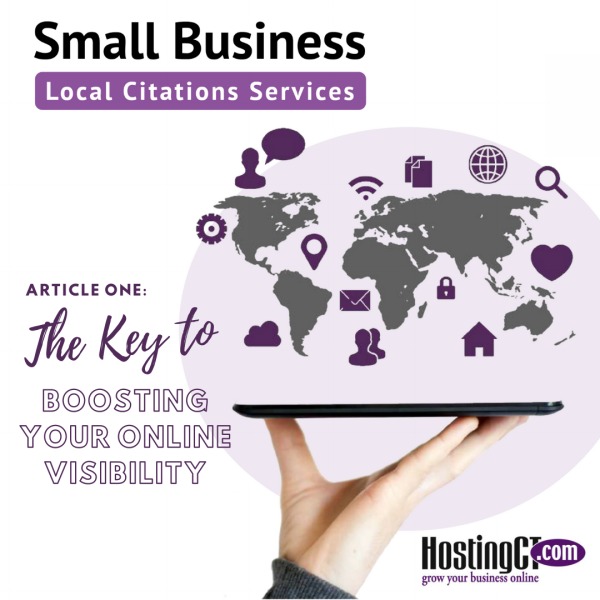 As a small business owner, you know most of your future customers will hear about you online before they meet you in person. That "digital first impression" is crucial, since it determines if they ever walk through your door. But it's not enough to attract just anyone: You need local online traffic.
Local citation services are essential.
What Are Local Citations?
When a prospective customer searches for a business "near me," search engines like Google serve up a list of responses drawn from the local area. That's a radius of about 30 miles, give or take. But just how do search engines know when a business is nearby? The answer is SEO local citations.
Local citations are pieces of online evidence that show your business is in a particular community. They not only help search engines understand who to include in a local list, but influence which brands reach the top of those results.
Different Types of Local Citations
You won't find any one page called a "local citation," but many different websites can contribute local citations to your business. We know search engines check local citations thanks to years of experience helping small businesses get online traffic.
Local citations include things like:
Listings in local business directories
Entries in the local Chamber of Commerce
Mentions by newspapers and other local media
Inclusion in professional and industry organizations
Write-ups related to local, state, or regional awards
There may be more, and your opportunities depend in part on your business. For instance, if you co-sponsor an event with a local nonprofit, any page they create about the event could serve as a local citation. A small business local citation service can develop a custom local citation list for you, too.
How Do Local Citations Differ from Backlinks?
You probably already know backlinks are essential to online success. Backlinks are links "back" to your website from another website, preferably one that's trusted and influential in your industry. Each link acts as an "editorial vote" in the eyes of search engines, improving your rankings in relevant searches.
Some local citations come in the form of links, but not all, and even those that aren't links are valuable.
Even when a local citation doesn't link directly back to your website, it still associates your brand with a local area – and it can boost your visibility. Today's search engines are clever enough to understand if a website is talking about your business through mentions of your address or phone number.
Why Are Local Citations Important?
Local citations provide three valuable benefits:
1. Improving Online Visibility
The more local citations you have, the more likely it is someone in your neighborhood will get to your website through those citations. Just like many people love to shop local, there are those who prefer to get their news from the kinds of "hometown" sources that provide the best local citations.
2. Boosting Local SEO
Each local citation elevates your search engine optimization so you're more likely to appear whenever someone searches for a business like yours "near me." Depending on your industry and service area, this might amount to hundreds or even thousands of website visits monthly.
3. Building Trust and Credibility with Potential Customers
Before buying, prospective customers want to know, like, and trust you. When they find you through local citations, they know you are more likely to understand their unique needs than a nationwide chain. Local citations offer a more personal touch and set the stage for a great customer experience.
Contact HostingCT to learn more about how local SEO can help you succeed.

More Content
Is Your Business Floating or Treading Water?
How to Get Your Business Into Google News
   Return