The Importance of Utilizing a CRM System for Your Business

Jul

5

2022
Categories: Design,Digital Marketing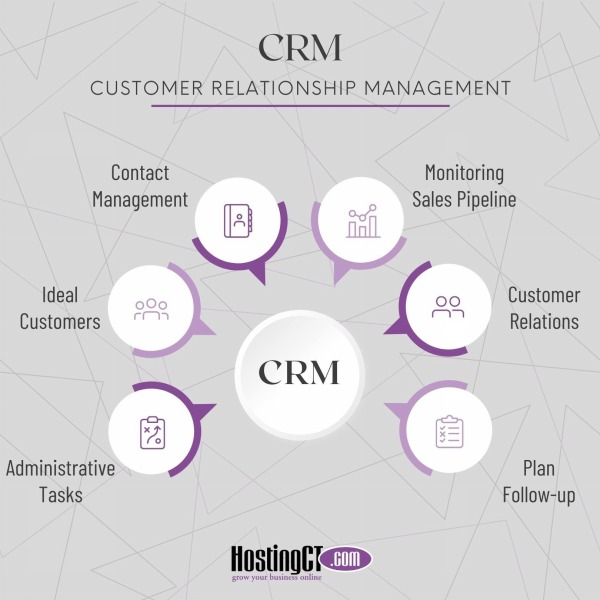 In 2022, CRM, or or Customer Relationship System, are quickly evolving to be utilized by all types of businesses. It is expected that by the end of 2022, CRM technology will be the single largest revenue area of spending in enterprise software. With that in mind, you may be asking why a CRM system would be right for your business or how you can get started? This article will answer those questions and hopefully get you started on the right path.
A CRM system allows businesses small and large to gather and store customer contact information as well as prospective customers information all in one place. It allows a business to identify new opportunities in their network, record service issues or inquiries, and manage things like marketing campaigns or event organization all in one system. Here are some reasons to utilize a CRM system:
1. Improved Customer Service
A CRM software has many unique functions, but the software was developed to improve relationships between businesses and their customers. A CRM system manages all of your contacts and gathers important customer information – like demographics, contact information, purchase records, service tickets, and much more. This ensures that your employees have all the important information they need about the customer and can provide an overall better experience for the customer.
2. Increased Sales and Forecasting
A CRM tool can help you streamline your sales process, build a sales pipeline if you don't already have one, automate certain tasks and analyze all of your previous sales data in one place. A CRM helps you establish a step-by-step sales process that your employees can rely on every time. Additionally, with any business operation, you need to be able to review your past performance and strategically plan for the future. In a CRM software, you can identify key trends and get an idea of what to expect from your future sales cycle performance, while adjusting your goals and metrics to suit those projections.
3. Detailed Analytics
While there are a plethora of analytic tracking programs out there, CRM systems provide some unique benefits. CRM software typically has built-in analytic capabilities to contextualize data, breaking it down into actionable items and easily understood metrics both for your employees as well as the customer. Metrics such as engagement rare, bounce rates, demographic information, and subscriber counts allow you to optimize accordingly.
4. Increased Productivity and Efficiency
CRM software uses marketing automation technology, which expedites menial tasks like drip campaigns and frees up your employees' time to focus on work only humans can handle, like creating content. It can also ensure that no tasks slip through the cracks that could leave your employees lost and confused.
5. Database of Information
Another thing CRM software does best is providing a database with all information on your customers, making it easily accessible to anyone in your company who would need it. This makes it easy for sales representatives to see what products a certain customer is interested in. If the customer has previously interacted with the company, the CRM will include records of that interaction, which can inform future marketing efforts and sales pitches. This saves your employees the time of digging through old files and records where they could spend hours without finding what they need.
6. Managed Prospective Leads
Lead nurturing can be a stressful and complicated process, with many steps and opportunities to communicate. A CRM automatically manages the process, sending your employees alerts when they should reach out to the prospect and tracking every interaction, from emails to phone calls to text messages.
7. Improved Customer Segmentation
A list of hundreds of contacts can be unwieldy and overwhelming. For example, how do you know which customers want to see your email about your new in-store product? A CRM will automatically segment your client contact lists based on your selected criteria, making it easy to locate the ones you want to contact at any given time. You can sort contacts by location, gender, age, buyer stage and more.
Below are some of the most commonly used CRM systems that are worth checking out for your business:
- Zoho CRM
More to Explore:
   Return