Why Email Marketing Is Still Important In 2022

May

2

2022
Categories: Email Marketing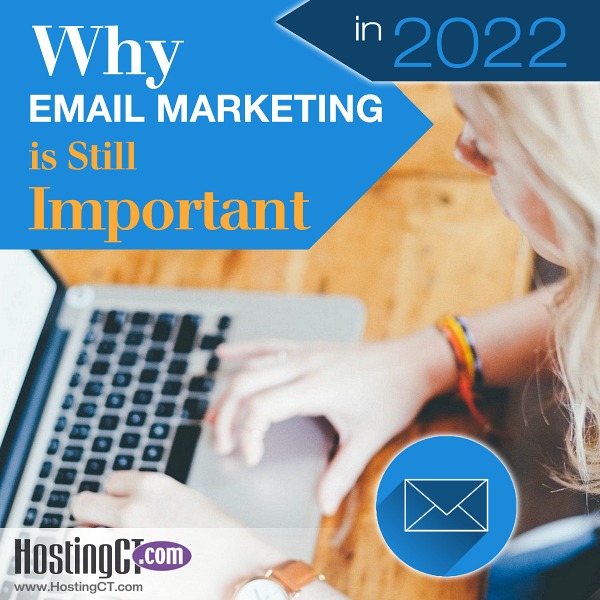 If you've considered ditching your email marketing campaign in favor of a more modern marketing method, think twice. Email marketing is still king in 2022. Its ROI is about 36 dollars for every dollar spent, and the average open rate across all industries is 21.6 percent.
With approximately 300 billion emails sent around the world each day, it's safe to say that though email is several decades old, it is still a stable and relevant form of communication today. Here's why you should be focusing on your email marketing campaigns and how you can restructure them to maximize your reach this year.
Personalization
Through email, you can connect with your customers on a personal level without paying a premium for ad space and content. For instance, a targeted email newsletter featuring a giveaway and a strong call to action can yield a higher rate of conversion than a cleverly-placed digital ad. While a social media ad campaign may cost up to 6 thousand dollars per month, creating an email newsletter with the help of a Constant Contact expert is more affordable.
Use your emails to create an ongoing conversation with your target market. Email is personal in nature, so use it as an opportunity to address your audience one-on-one. Your tone can be conversational, but make sure to stay on par with what your subscribers expect. Over time, your email marketing efforts can refine your brand's personality and tap into your subscribers' comfort zone.
Automation
What comes to mind When you think of email automation?
Perhaps you think of setting up email newsletters on a monthly schedule, but that's the very least you can do with this powerful marketing tool. today, email automation has an uncapped potential that you can't underestimate.
Put simply, automation lets you send the right messages to the right audience at the right time, which further personalizes their customer experience and improves lead nurturing. This is very valuable. According to a personalization pulse check survey, 91 percent of customers prefer to do business when their interaction with a company feels personal
For instance, you can use automated messaging to send welcome emails to customers that place an order through your site for the first time. Also, you can send reminder messages to anyone who browsed your site, added products to their cart, and left before completing the order. Most importantly, you can do this without having to recreate the process each and every time. Once your automation workflow is established, your emails and your site work for you.
By syncing your website analytics to your email marketing platform, you can stay connected to your customer no matter where they are in the buying process. Their actions trigger personalized messages from you, which foster a deeper connection and make the customer feel even better about doing business with you.
Layout and Design
The freedom to format and design your messaging is another great reason to stick with email marketing right now. No other form of digital marketing gives you as much leeway to control the way your messaging looks.
Use these layout tips to make the most of your marketing emails:
Use white space around content to make your email scannable
Feature a strong pre-header
Use visuals to break up your text (GIFS, emojis, even share buttons and links)
Include your logo and other brand assets
For email newsletters, remember to break up your sections with subheaders. Also, keep your emails concise no matter the type of message. the quickest way to lose subscribers is to hit their inboxes with an impenetrable wall of text
Need Help With Email Marketing?
Even if you're overwhelmed by the concept of an email marketing campaign, you can't afford to miss out on its benefits. Hosting CT can help you with any aspect of email marketing, from setting up your campaign in Constant Contact to helping you with your marketing content.
Contact us today for all your web hosting and digital marketing needs.
More to Explore:
   Return